What to know about Ohio's 2024-25 state budget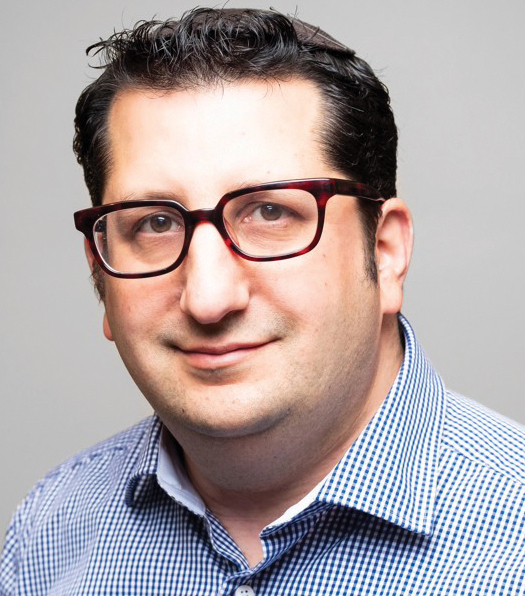 An interview with Ohio Jewish Communities President/CEO Howie Beigelman
By Marshall Weiss, The Dayton Jewish Observer
Ohio's significant expansion of its voucher program for private school use and its tax credit program for private school benefit are two reasons Howie Beigelman says the state's 2024-25 budget "may be the best yet for our communal priorities in all my time in Ohio."
The president and CEO of Ohio Jewish Communities — the lobbying arm of the state's eight Jewish Federations — shares with The Observer other aspects of this budget that mark opportunities for families and schools.
There's now STEM funding available for private schools?
We at OJC have seen the need for STEM education, with more high-tech manufacturing coming back to Ohio and other 21st-century economy jobs. STEM is so critical.
What other states have done, and the Orthodox Union pushed this in New York and New Jersey specifically a few years ago on similar ideas, they were able to get state funding for STEM in non-public schools.
We took their idea, and we made it work for Ohio as such. And we got a couple of different programs set up for STEM in non-public schools.
One allows for grants of up to $75,000 for STEM equipment — such as a 3D printer, things like that — as well as subsidize the cost of a STEM teacher, up to the cost of one full-time employee. You can use up to that amount.
How will that work?
It will be an application you file, there are grants, a certain amount you're requesting for a grant. It comes right to the school for the purpose of the grant, and it's awarded. And then, another program we have is a smaller grant program.
DriveOhio, which is a state agency that focuses on all the new smart mobility stuff the state's working on — driverless cars and tech stuff — they work with schools to do coding days.
And we had them come into a couple of Jewish day schools in Ohio this year and do coding days, and they bring robots with them and K-12 students learn now to code.
And some of the schools were interested in getting those robots afterwards and keeping it going. So this is a grant program that allows schools that are involved with that program, DriveOhio, to get some grant funding to help purchase those robots.
The third thing we do is we created not only for non-public schools — but also for community centers, JCCs, summer camps, other nonprofits — to work with colleges and create STEM workforce training certificate programs so that K-12 students but also people who are high school graduates or high school dropouts — people who need a little help getting training in the area — get a certificate in some kind of either coding or STEM-related field. Those three programs are totally new.
What is OJC's role with the increase in state security grants?
Security is an area we worked on a lot for the whole community broadly in the non-profit sector, but schools are a big part of that. Schools and preschools are a big part of that for us, and with a lot of focus on increasing security funding.
We doubled the amount of security grants in the state budget (to $8.5 million per year), and pilot projects to focus on new and emerging threats. Unfortunately, we have the new threats. Fortunately, the state is looking and saying, how can we counter those new threats proactively?
Can you share specifics?
Based on feedback we got from Jewish Federation CEOs, Jewish Community Relations Council directors, and security directors around the state, we made some changes to the program itself: more flexibility in some of the funding.
When we first created the program, the focus was on protecting institutions from attack. You could only put the camera or license plate reader on the premises. You couldn't put it on a very high traffic street next to your synagogue or community center for incidents happening on the street.
Now, the program allows for folks to — with permission from local municipalities' law enforcement — place cameras on a public street. And that's very powerful.
There are opportunities for institutions like a Federation to potentially ask for a larger grant and cover some things in the community. And it used to be the rule was that you could only have one applicant per address. If you have a campus, there's one address (but sometimes more than one institution).
Now, as long as they can showcase why they need the different things, they can each apply for a grant. You don't have to pick and choose only one institution this cycle that is going to apply for a grant or will get a grant. More than one could in theory get one.
To confirm, this is in the 2024-25 state budget cycle?
Yes, though usually the budget takes effect immediately. Some of the funding prospects take the agencies and departments a little time to get the applications set up based on the changes that are made. Usually, we see a fall application process for these, and recipients will be announced a few months later, and there may be a second round in the second year.
And there's also going to be funding for Holocaust education ($1.825 million for the Ohio Holocaust & Genocide Memorial & Education Commission), also for the first time in the budget. We're here to help, but it's on folks to reach out and apply for these things.
We had great partnerships, in the bipartisan sense, both in the house and the senate, and the governor's office as well. In the Dayton area, we had some great members of the legislature who focused on stuff for us as well. We had bipartisan support for everything.
Dayton-area state reps and senators who were most helpful in the STEM, security, and Holocaust education-related amendments were Sens. Niraj Antani (R-Miamisburg) and Steve Huffman (R-Tipp City), Reps. Phil Plummer (R-Dayton) and Willis Blackshear (D-Dayton).
To read the complete August 2023 Dayton Jewish Observer, click here.