Obituaries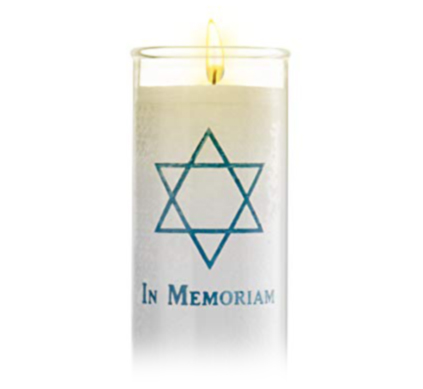 Marilyn K. Gans passed away on the morning of Jan. 12 at the age of 91. Marilyn was born in Pittsburgh to parents Buck and Jane Krauss and sister Ruth. She attended the University of Michigan where she met her first husband, Robert Matusoff, with whom she had one son, James. In 1982 she married William Gans with whom she lovingly remained until his passing. Marilyn was always surrounded by her many loving friends, always busy, full of life, and a lover of the arts and education. All who knew her, knew of her excellence as both a tennis player and a bridge grand master. She is survived by her son and daughter-in-law, James and Laura; their children Kyle and Sarah; her great-grandchildren Mason and Maddox; and her sister Ruth Feldman and her children Mitchell and Lynn.
Sheila M. Wagenfeld, age 84, passed away Feb. 14. Sheila was born in Brooklyn, N.Y. and moved to Dayton in 1960. She was a lifelong member of Beth Abraham Synagogue. She was preceded in death by her parents, Barney and Etta Gales. Beloved wife of 65 years to Lawrence Wagenfeld. Beloved mother of Steven and Taryn Wagenfeld, and Richard and Hilary Wagenfeld. Beloved grandmother of Brandon, Alexis and Jordan. Sheila had many cherished friendships over her 60-plus years living in Dayton. Interment was at Beth Abraham Cemetery. Memorial contributions may be made to Beth Abraham Synagogue.
To read the complete March 2023 Dayton Jewish Observer, click here.