Obituaries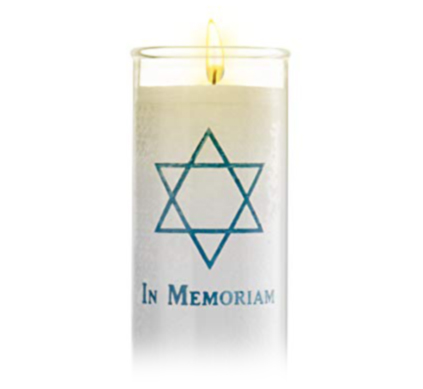 James Ross Levinson, age 80, of Harrison Township, passed away unexpectedly on Jan. 20. Jim was a good man. He was smart, kind, sympathetic, ethical, Jewish, funny and more. He loved to cook, loved to hug, loved to play catch, loved to kvetch, loved to give, loved a game of Scrabble, loved to be there for others, loved his wife and kids, loved his books and loved his road trips. He was born, worked, lived, loved and died in the city of Dayton and he will be missed more than we can possibly say. Jim, the child of Jule and Rose Matusoff Levinson, was the youngest of three boys, all proud graduates of Fairview High School. His older brothers, Richard and Rabbi Stephen Levinson predeceased him. Jim grew up slinging chickens at Tasty Bird, the family poultry business. He loved to reminisce about the years he spent driving a truck delivering chickens and eggs, selling wing-dings at the Tasty Bird stores and working at the Arcade stall. Jim studied political science at Brandeis University, received a master's degree from Hebrew University in Jerusalem and earned his law degree at the University of Cincinnati. He was a lifelong member of Temple Israel and an ardent supporter of the State of Israel. His in-depth study of the Holocaust inspired him to seek a career which would allow him to give voice to victims who could not speak for themselves. He served as the regional director for the Ohio Civil Rights Commission and found his true calling as an assistant Montgomery County prosecutor under Lee Falke and Mat Heck. As head of the Violent Crimes Division, he was respected for his dedication, his eloquence in the courtroom, his incredible moral compass, and his willingness to mentor younger colleagues. As passionate as he was as a lawyer, nothing held more joy for Jim than his role as a father and grandfather. He was well-known for his sweet lullabies and imaginative bedtime stories. Jim is survived by his beloved wife, Meredith Moss Levinson (whom he met in kindergarten); his children Stephen (Hannah) of Oakwood, and Joel (Randi) Levinson of Loule, Portugal, his treasured grandchildren, Mortimer, Noah, Hubert, and Dahlia, his sisters-in-law Rose Levinson and Phylis Walt and his nieces, nephews and cousins. Interment was at Riverview Cemetery. Please consider donations to the Dayton Chapter of Hadassah, P.O. Box 292815, Dayton, Ohio 45429. May his memory be a blessing to all who knew him.
Robert Seiden (aka Bob, Bobby) passed away surrounded by love on Dec. 10 at the age of 82. Bob was born on May 1, 1940 in Brooklyn to Fannie and Benjamin Seiden. Bob graduated from Samuel J. Tilden High School before serving as an Army Ranger in Vietnam. After returning from his service, he began his career in the sheet metal industry, eventually moving to Pittsburgh to become the president of SSM Industries, where he retired in 2006. In his retirement, Bob moved to Myrtle Beach where he started a small business, Bob's Handyman Services, and played a lot of golf. It was in Myrtle Beach where he met his wife, Peggy Crawford Bowers,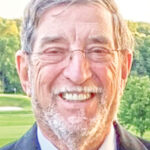 to whom he has been married for 12 years. A lifelong fan of the Brooklyn Dodgers — as well as any team one of his grandchildren played for — he was also known by any of his golf partners for making up his own rules of the game! Bob had a long history of caring for others, starting when he was young and served as a camp counselor for children with cerebral palsy and continuing through his dedication and care of the love of his life, Irene, as she battled early onset dementia. He was preceded in death by his brother, Daniel Seiden, his sister and brother-in-law, Harriet Seiden Brotter and Marvin Brotter, and his beloved wife of 39 years, Irene Kozichousky Seiden. Bob is survived by his children, Karen and Lee Levitt, Brad Seiden, Rachel and Ed Fagan; and his grandchildren, Maddie (Reece), Kyle, Sammie, Marla, Sophie, and Noah; in addition to his bonus grandchildren, Trish, Connor, and Nick. He is also survived by his best friend and adventurer, Jerry Greenberg. Bob had no "in-laws," he considered all of them "just family." He was the original "funcle," always good for a prank or a tickle. He will be greatly missed by his many nieces and nephews and their children. The family wishes to extend a special thank-you to his caregivers at NHC Health Care who took wonderful care of him throughout the last few months and Caris Hospice, who took gentle care of him though his last few days. Interment was at Wellwood Cemetery, where he will dance once again with Irene. Donations in his memory can be made through Carisma Hospice to one of many organizations that Bob supported: https://carishealthcare.com/donations/.
To read the complete February 2023 Dayton Jewish Observer, click here.