Federation to subsidize programs for Jewish children & teens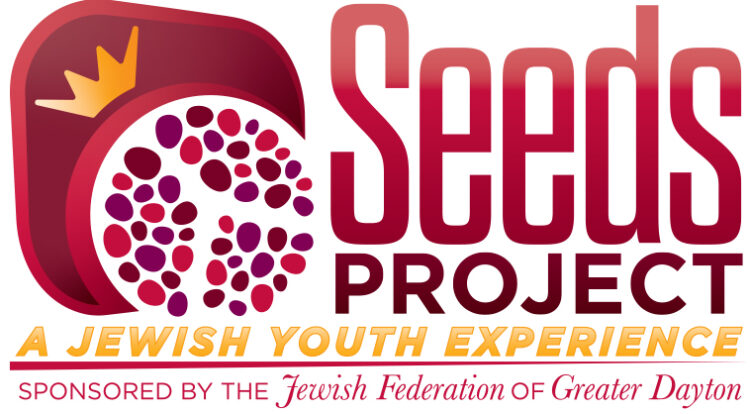 Seeds project offers $500 a year for K-12 Jewish student experiences
By Marshall Weiss, The Dayton Jewish Observer
Beginning Jan. 3, the Jewish Federation of Greater Dayton will offer each Jewish student in the Miami Valley from kindergarten through 12th grade a $500 annual subsidy toward Jewish programs locally or anywhere in the world.
The subsidy may be used for religious school, day school, day camp, overnight camp, youth and teen programs and trips, and may be used for multiple programs.
Jewish Federation CEO Cathy Gardner says the new program — Seeds: A Jewish Youth Experience — reflects the high priority the Federation places on encouraging Jewish families to immerse their children in Jewish learning and social experiences.
"The input we've received is that it's expensive to raise children Jewishly," Gardner says. "And we can serve as the power of the collective in philanthropy to put our money where it's most needed."
Gardner said Seeds is a direct outcome of the Federation's Jewish Dayton Dreams Big visioning project, which identified Jewish youth experiences as a high priority.
Federation Immediate Past President Dr. Heath Gilbert played a key role to make Seeds a reality.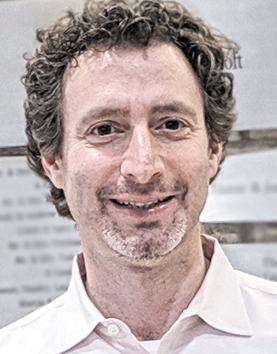 "The costs of Jewish programming for children add up," he says. "For example, Jewish overnight summer camp for four weeks for one kid is $6,000 to $7,000. The Seeds funding could be used for camp, but also for so many other experiences. And it's not based on need.
"It's available to all Jewish families who would want to tap into it. It's positive, it's simple, a one-page application that takes five minutes to fill out."
Eligibility requirements
To receive Seeds subsidy, a student must be raised in a Jewish household and, if between kindergarten and sixth grade, must be signed up for PJ Library; the PJ program sends free books about Judaism to families with Jewish children from birth to 12 years old in the United States and Canada.
Students in grades seven through 12 must be a member of one of the Miami Valley's Jewish youth groups, a student or student teacher with a Miami Valley Jewish religious school, or a participant in a Jewish high school program.
"For any of our families who have kids enrolled in our religious school who aren't doing outside Jewish things, I'm absolutely going to encourage them to use the subsidy for religious school tuition," says Rabbi Tina Sobo, Temple Israel's director of education. The rabbi is among leaders from area Jewish organizations who shaped the Seeds program.
"I am confident it will reduce the number of financial-need reductions we make in tuition, which affects the temple budget."
She notes that although Seeds subsidy is not need-based, it will help families that live paycheck to paycheck. And it will ease the financial juggling for Jewish families with several children.
"It's progressively more expensive when you've got multiple kids," Sobo says. "That $500 won't necessarily make or break one kid being able to go to camp, but when you combine it with need-based scholarships, then it does make a difference."
She tells parents that since they've already paid religious school tuition for the year, they have an automatic $500 to use for camp through Seeds.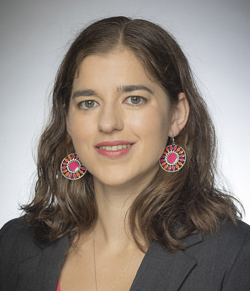 "Or use it for a Jewish youth retreat or something that comes up that your kid wants to do that you didn't necessarily budget for. This is where that money is going to be clutch. By making it a little more affordable, ideally it will increase participation for the kids who are already participating to potentially do more. And for kids whose families are on the fence because of the costs, it lowers the bar to engagement to get them in."
Jewish families in the process of joining a Miami Valley Jewish program and families in the process of converting to Judaism are also encouraged to apply for Seeds subsidy.
Since the Covid pandemic first hit, Sobo has seen an increase in individuals and families seeking conversion to Judaism.
"I've had three kids join in our third-to-fifth-grade class after the High Holidays," she says. "I've never had that happen before. For some of those families where the kids are converting too, they haven't necessarily been saving up for Jewish camp. They didn't know it existed. That's where this money will also come in. It will make it a little bit easier for those kids who are newer to try something when it's not going to make or break the parents' budget."
Funding sources
Gardner says the Federation is funding Seeds primarily through its annual campaign and with interest income from a bequest it received last year from the estate of the late Thelma Harbor. She estimates about 160 Jewish students will participate in the first year.
The Federation aims to establish an endowed fund to cover Seeds' expenses in the long term.
"Will this increase enrollment in our religious schools? It's a very exciting possibility," Gardner says.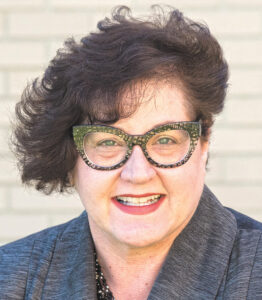 Seeds applications will be open throughout the year.
"Applications we receive by the 15th of each month will be processed by the first of the following month," she says. "Money will go directly to the programs, and we'll notify the families that the money has been sent."
Gardner adds that other Jewish Federations across the United States and Canada have similar subsidies, but she's not aware of any that subsidize this broad a spectrum of Jewish programs for children and teens.
"The statement the Federation makes in ensuring this money exists is that we're investing in our youth," Sobo says. "To have this money to use for identity formation, it's great. I'm proud to see that our Jewish community is making that happen."
Seeds program applications are available beginning Jan. 3 at jewishdayton.org. For more information, contact Alisa Thomas at athomas@jfgd.net.
To read the complete January 2023 Dayton Jewish Observer, click here.