Jewish Cultural Festival returns to Temple Israel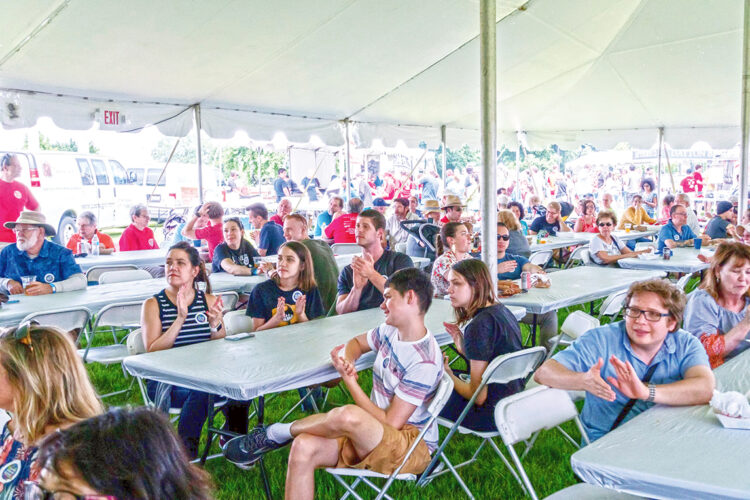 Temple Israel's Jewish Cultural Festival and Oy Vey 5K return Sunday, June 12 from 11 a.m. to 7 p.m. Food will be available for purchase from Bootleg Bagels, Grist, Meadowlark, as well as kosher deli catered by Rochel Simon. Also available will be treats from Graeter's and Temple Israel's bakery, and The Dayton Beer Co.
Entertainment includes the Miami Valley Klezmer Ensemble, Mary "Mahira" Rogers, the Shimmy Cats, the Dayton Metro Barbershop Chorus, and the Miami Valley Symphony Orchestra. Honey Hill Farm will present a petting zoo near the open-air vendor marketplace. Inside the temple, discussions will focus on the theme of modern Judaism in a diverse world.
Nonprofits at this year's Mitzvah Alley will be Crayons to Classrooms, Daybreak, and SICSA.
The festival is held at Temple Israel, 130 Riverside Dr., Dayton. Admission is free. For more information, go to tidayton.org/festival.
To read the complete June 2022 Dayton Jewish Observer, click here.