Israeli's updated choreography a highlight of Fiddler tour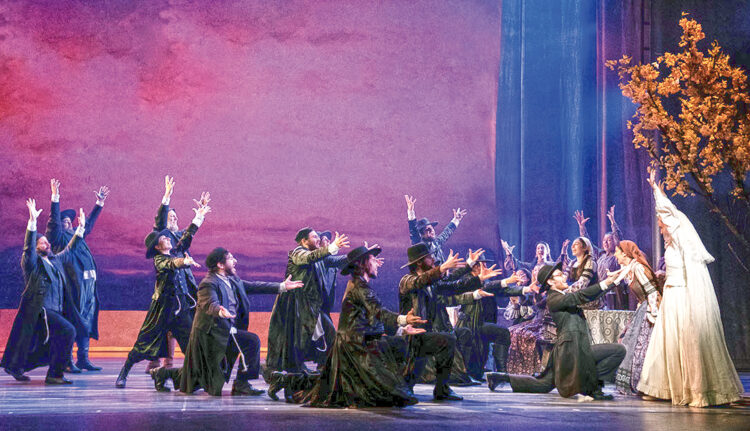 By Marshall Weiss, The Dayton Jewish Observer
When Hofesh Shechter agreed to update Jerome Robbins' iconic Fiddler on the Roof choreography for Bartlett Sher's 2016 Broadway revival, the Israeli native knew his friends and colleagues were nervous for him.
"I have to say, I normally suffer when I make work, but with this one, I had a great time," Shechter told The Observer from his home in London, where he is artistic director of the Hofesh Shechter Company of international dancers.
Audiences here will see his Tony-nominated work when the North American tour of Bartlett Sher's production of Fiddler comes to the Schuster Center, June 21-26.
"I was very happy to be involved in that project. I was excited to be asked," he says. "I wasn't too worried about the original choreography. I first connected to the music and the story from my own angle."
He says he knew from his discussions with director Sher — who had previously directed revivals of South Pacific (New York) and The King and I (London) — that this Fiddler revival would incorporate some elements of Robbins' original choreography, but that he could rely on his own experiences to expand upon it.
"I grew up in Israel. I was doing a lot of folk dancing," Shechter says. "That was the first connection I have. Then it felt like a very natural connection to the musical, the music, the story."
But first he had to convince the Jerome Robbins estate to give him permission to adjust Robbins' original Fiddler choreography.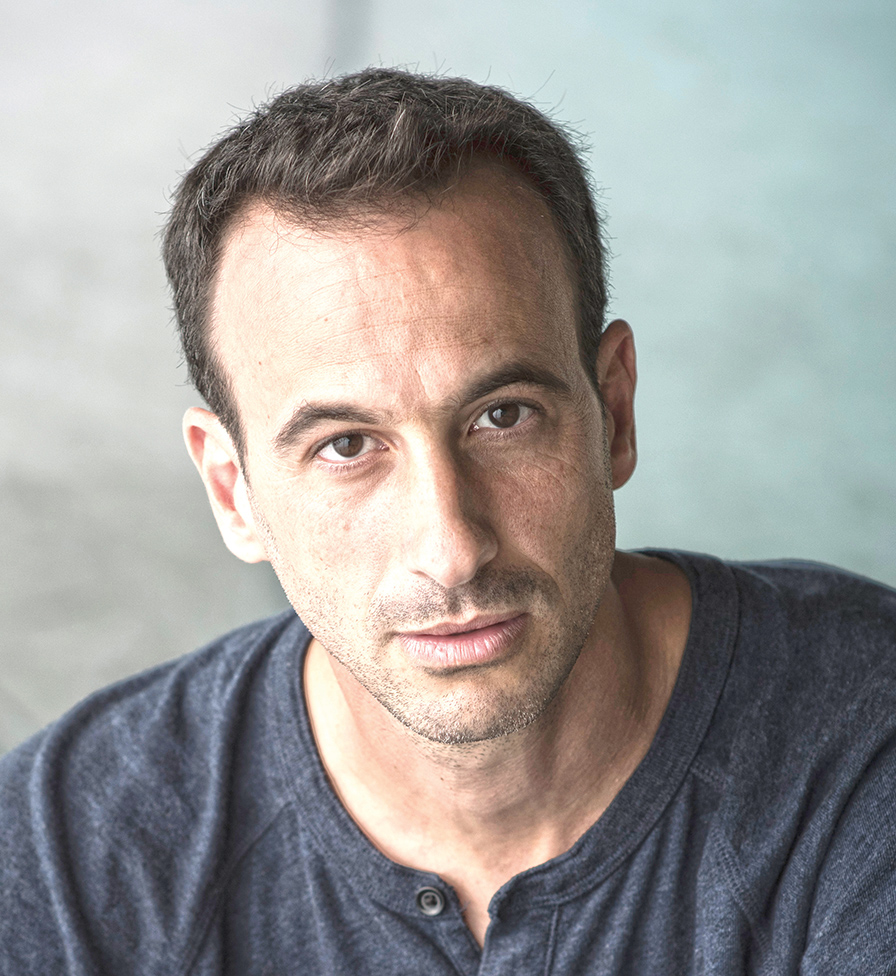 "I had to go and meet with them and we met for breakfast in New York in the offices of the producers," he says.
"I landed from a flight from Melbourne the night before, so I was as jet-lagged as you get. And we just had that meeting and had a conversation. And one elderly gentleman kept looking at me and kept on saying, 'Oh my God, he's just like Jerome.' And I thought, that's a good sign."
Shechter's creative style might even be similar to that of Robbins, known for his trial-and-error approach.
"I tell people always, you know, it's one, maybe two percent talent, and then you just have to try over and over again. And I also tell people my only real talent is that I'm persistent and I just don't let go. I just persist and persist and persist until I find something I feel works. It's very much the same for me as well, when I create work for my own company, and my dancers know that we will create so much material and then maybe five percent of what we do ends up on stage. We are making tons of material and I only keep what I feel is really like the jewel, the very pure stuff. For me, that's the way. That's how it works. I just accept it and work hard."
Shechter adds that Sher trusted him and gave him the freedom to do what he wanted.
"There was something very organic about the whole process," Shechter says. "Working with Bart was such a pleasure. It's really a beautiful and life-affirming production."
He says he was able to negotiate additional time to the length of the show for his dance creations, working with the music director and Sher.
A happy coincidence was when Shechter learned that Israeli actor and dancer Yehezkiel Lazarov would play the lead role of Tevye in this North American tour of Sher's revival.
"When I was in Israel, when I was 18, I joined the junior company of the Batsheva Dance Company," Shechter says. "And Yehezkiel, the Tevye, was with me, there together. We were dancing in that company for two years together and moved into the main company, Batsheva Dance Company, together. And so I actually know him very well. I didn't know that he speaks English and had become an actor."
Dayton Live presents the North American tour of Fiddler on the Roof, June 21-26 at the Schuster Center, 1 W. 2nd St., Dayton. Tickets are $26 to $109 and are available at daytonlive.org.
To read the complete June 2022 Dayton Jewish Observer, click here.