Air Force Security Assistance manager's greatest career moment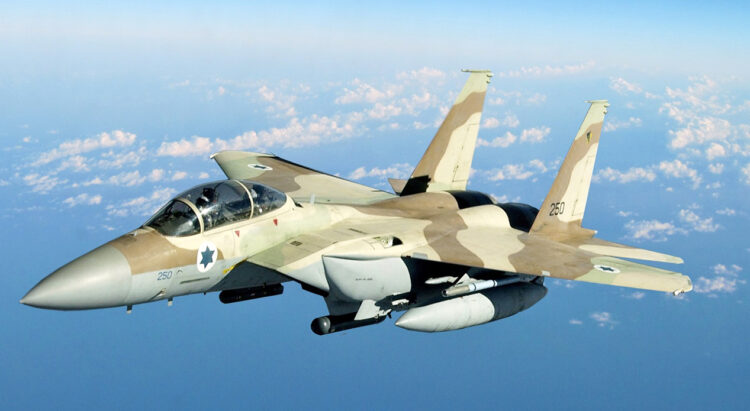 By Marshall Weiss, The Dayton Jewish Observer
While being interviewed March 22 as part of an Air Force Life Cycle Management Center Public Affairs video series, civilian employee Brian Koontz said the greatest moment of his career was in 2007, "when Israel destroyed a Syrian reactor that was in a piece of territory that was later controlled by ISIS."
"The thought of ISIS with a nuclear reactor is kind of scary, as it should be," said the 25-year Air Force civil service employee. "It was destroyed with F-16s and F-15s, both of which I played a small part in. But that's where you see that FMS (foreign military sales) really pays off, that the world is safer because of what they did with the aircraft that we supplied to them."
In honor of Israel's 74th Independence Day, observed this year on May 5, The Observer interviewed Koontz about his contributions to the U.S. Air Force Security Assistance Program for Israel.
Do you do your work through WPAFB?
Yes, I am a Department of the Air Force civilian employee at Wright-Patterson Air Force Base. My current assignment is on the Israel F-15 Foreign Military Sales program. There are several different career fields that play a role in any given FMS program, including program management, engineering, finance, contracting, logistics, test and security. We employee U.S. government civilian employees, contractor support, and military members in these roles. WPAFB offers great opportunities to work with foreign partners across the world.
How often do you get over to Israel for your work?
I just moved to the Israel F-15 program from a different F-15 FMS program and am looking forward to traveling to Israel for the first time as the Israel F-15 SAPM (Security Assistance Program manager) in the near future. I worked the Israel F-16I program for five years in the early 2000s, and traveled to Israel once or twice per year. FMS program events can drive more or less travel to be warranted. On some FMS programs, I have traveled to the partner nation up to five times per year.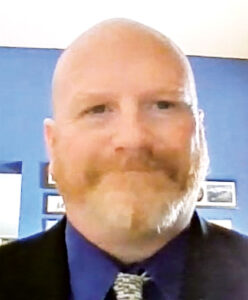 Israel is unique in that it has a substantial and advanced defense industry that is a supplier for many USAF and other countries' weapon systems, which has led me to travel to Israel multiple times while working with a different FMS partner in order to get updates and view progress from critical Israeli suppliers.
In addition to F-15s and F-16s, are there other items you've provided for Israel in your work?
The only Israel programs that I have worked are the F-15 and F-16. However, there are several other Israel programs managed at Wright-Patterson AFB, including transport and tanker aircraft. Israel is also an FMS partner in several other FMS programs across the Department of Defense and the separate services.
Are you also the point person for replacement parts for aircrafts that go to Israel?
There is a large team of acquisition and logistics professionals across several bases and contractor locations that support the replacement parts process. For aircraft that have already been provided to Israel, the Air Force Security Assistance and Cooperation Directorate (AFSAC) at Wright-Patterson AFB is the focal point. AFSAC manages the requests and budget, and works closely with the Israeli Air Force to monitor and accelerate the parts replacement process while working with other supporting organizations and defense contractors to fill the need.
Is there anything else you would like our readers to know about your work with Israel?
Israel is a critical ally of the United States in an important region of the world. The Israeli Ministry of Defense and Israeli Air Force can be a very challenging and demanding FMS partner. However, they also are very appreciative of honest and hard work, and see the work we do as a true partnership. At the end of the day, they are a joy to work with and you will grow professionally. They challenge you.
To read the complete May 2022 Dayton Jewish Observer, click here.