Ritual scribe returns for programs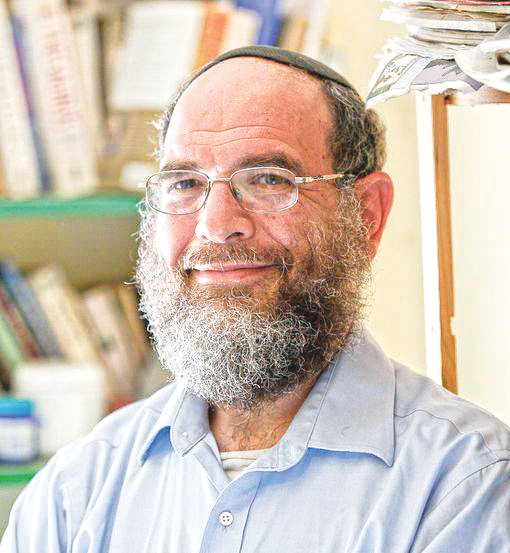 Former Daytonian Shel Bassel, a sofer (ritual scribe) who lives in Jerusalem, will lead programs for local Jewish organizations when he returns to the Miami Valley in March.
Bassel, who made aliyah (immigrated to Israel) in 1983, has written more than two dozen Torah scrolls, numerous megillahs, tefillin, and mezuzahs. He also refurbishes old Torah scrolls and is a calligrapher of ketubahs (marriage contracts).
His programs here are presented in partnership with the Jewish Federation.
Bassel will lead a JCC Zoom program, Introduction to Torah Writing, at 7:30 p.m., Tuesday, March 15.
He'll demonstrate quill cutting, writing, and will explain laws of Torah writing. Registration for the free session is at JewishDayton.org/events.
At Beth Jacob Congregation following the 7 p.m. Minchah (afternoon) service on Wednesday, March 16, he'll complete the last letters of a new megillah which will then be read by Rabbi Leibel Agar after the 8:15 p.m. Ma'ariv (evening) service for the start of Purim.
The rabbi and his wife, Anita, are donating the megillah to Beth Jacob in honor of their seventh wedding anniversary.
Bassel will present a talk at Beth Jacob after 9:30 a.m. Shabbat services on Sat., March 19.
The community is also welcome to join Beth Jacob's program to celebrate the new megillah, at 3 p.m., Sunday, March 20. Beth Jacob is located at 7020 N. Main St., Harrison Township. For more information, call Beth Jacob at 937-274-2149.
While here, Bassel will demonstrate the art of the sofer for students at Hillel Academy Jewish day school and with the religious schools of Beth Abraham Synagogue, Temple Beth Or, and Temple Israel.
He'll also be available for tefillin and mezuzah checking. For information about prices and to schedule an appointment, contact him at shelscribe@gmail.com or 240-945-9765.
To read the complete March 2022 Dayton Jewish Observer, click here.