Obituaries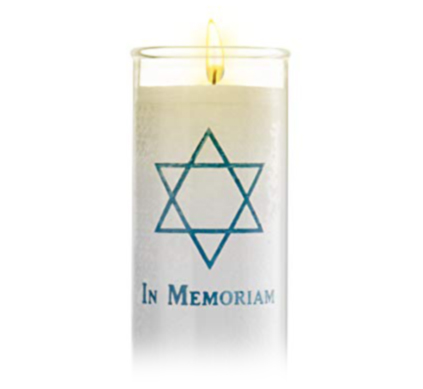 Patricia "Pat" Frankel Bloom died peacefully in Atlanta on Feb. 10 at the age of 88 after a long and courageous battle with cancer. Pat was preceded in death by her beloved husband, Irving. She is survived by their children Jonathan (Aurora) Bloom of Columbus, Ohio, and Judy (Jonathan Minnen) of Atlanta; and grandchildren, Michael Minnen, Molly Minnen, and Ariel Bloom. She is also survived by her brother David Frankel, nephews Michael J. Bloom and Adam Frankel, and niece Nadine A. Bloom.
Pat was born on Sept. 10, 1933, in Cleveland and was adopted as an infant having been successfully treated for rickets. She shared a birthday with her younger brother David, three years apart. Pat grew up in Cincinnati attending Rockdale Temple, absorbing lessons in morality, justice, mercy, and caring for others from her Classical Reform rabbi, Victor Reichert. In the summers of 1949 and 1950 she attended NFTY Leadership Institutes further nurturing her passion for a meaningful Jewish life. In November 1950 she attended a Shabbat morning service at the Hebrew Union College with three Rockdale classmates and stayed for a luncheon with HUC students where she met Irving.
Pat graduated from Walnut Hills High School in 1951. She always treasured and valued the wonderful education she received at Walnut Hills. She attended Bryn Mawr College for one year before transferring to University of Miami from which she graduated in 1955. Meanwhile she and Irving wrote letters and saw one another on school holidays. She visited Irving in Anniston, Ala. in 1954 and 1955 while he served as a student rabbi, and he bought her engagement ring there. They married in August 1955 and remained in Cincinnati while he completed his studies at HUC. Later they moved to Charleroi, Pa., where Irving served briefly as rabbi while he completed his thesis. After ordination, Irving served as a chaplain in the United States Air Force from 1956 to 1958 and they were stationed in Germany at Ramstein Air Base. Pat had many fond memories of their time in Europe.
A lifelong adventurer and optimist, Pat found meaningful ways to participate in congregational and community life while living in New Orleans from 1958 to 1960, in Mobile, Ala. from 1960 to 1973, in Dayton from 1973 to 1997, in Fairhope, Ala. from 1997 to 2007, and in Atlanta from 2007 until her death. She supported civil rights in the 1960s and studied music theory at the University of Dayton in the 1970s. Pat wove together her interests in music and Judaism by working with the Temple Israel choir, at first assisting its founding director, Paul Katz, in the 1980s and eventually succeeding as the choir director. She became scuba certified at age 50, attended the Berkshire Choral Institute (music camp) every summer for more than 25 years, and visited Antarctica in her 80s.
Pat was warm, gracious, fiercely independent, and smart. She loved studying and living Judaism, was devoted to her husband, children and grandchildren and extended family members and always enjoyed a good conversation, a beautiful piece of music and an adventure. She will be greatly missed.
Interment was at Springhill Avenue Temple Cemetery in Mobile, Ala. A memorial service will be held at 11 a.m. on March 11 at Lenbrook in Atlanta. All are welcome to attend and celebrate Pat's life within the limits of Covid protocols. Please sign online guestbook at dresslerjewishfunerals.com. Please send donations to any of "her synagogues," to your synagogue, or to another charity of your choosing.
Miller David Dial Jr., age 77 of Dayton, previously of Lufkin and Dallas, Texas and Merida, Yucatan, Mexico, passed away Jan. 24 at Miami Valley Hospital. David retired after a successful career within the career placement and counseling industry and provided marketing services to emerging businesses within the retail and service segments. He was a U.S. Army veteran of the Vietnam War, serving in the 27th Infantry Regiment — Wolfhounds. David is survived by his wife, Linda M. Brotkin; brother, Dr. Jack Grady Dial (Catherine L.) of Dallas; sisters-in-law, Rona B. Goodman (Edward L.) and Reesa B. Schachter; and other relatives and many friends. Interment was at Beth Abraham Cemetery.
Dr. Ronald Myron Gilbert, O.D., F.A.A.O. passed away on Jan. 26 with his three sons by his side and his wife, Shirlee, in his heart. Ron was born 91 years ago in Cleveland to the late Rose and Elmer Gilbert. He graduated from Glenville High School in 1948 where he played varsity football and was a National Honor Society member. He went on to study optometry at The Ohio State University where he met his life partner, Shirlee Cooper. They married in her hometown of Canton, he graduated from The Ohio State College of Optometry, and then enlisted as a captain/optometry officer in the U.S. Air Force Medical Services Corps. Ron and Shirlee moved to San Antonio, Texas, where Ron was stationed for three years. Their first son, Marc, was born during that time.
In 1959 Ron joined a private practice in Dayton, with the late Dr. Charles Thomas. Ron was drawn to Dayton because it wasn't "too big" like Cleveland, but it wasn't "too small" like Canton. He loved helping people, and patients stayed loyal to him up until his retirement 53 years later. He worked with Good Neighbor House to examine and treat people without housing on a weekly basis.
Ron participated in many optometric organizations for the betterment of the profession such as the American Optometric Association, the American Academy of Optometry, Vision USA, the Ohio Optometric Association where he was named Optometrist of the Year in 1967 and served as president in 1977-78, and the Miami Valley Society of Optometrists serving as president in 1964-1965. He was a Key O.D. for several Ohio and national legislators receiving the Ohio Key O.D. award from the OOA in 2004. He was joined in practice by two of his sons, Marc and Heath, and later by his grandson, Travis.
Ron was a big supporter of the Jewish community, especially Temple Israel and the Jewish Federation of Greater Dayton, but also joined his grandkids at Hillel Academy, Chabad, and Temple Beth Or. He enjoyed his time teaching Sunday School, was a member of the board of the Dayton Interfaith Forum, and an active participant in the Jewish Federation, serving on many of its committees including the Jewish Film Festival, Tzedakah Sunday annual campaign fund raising, and as chair of the Jewish Community Relations Council.
Ron truly was a family man. He loved his wife, Shirlee, of 67 years. He encouraged her involvement in the Dayton Jewish Community Center and championed her as president of Temple Israel. Later in life the two of them could be seen at every Jewish event in Dayton for years — they never missed a one. He was always supportive of his three sons, Marc Gilbert (Annette Nathan), Jeff (Cathy) Gilbert, and Heath (Rachel) Gilbert; 12 grandchildren, Travis (Penina) Gilbert, Erica (Nate) Bachman, Sarah (Nate) Hulse; Michael Gilbert, Zach Gilbert, Avi Gilbert, Chava Gilbert, Zeke Gilbert, Livy Gilbert, Alexis Becker, Brianna Becker, and Cate Becker; and four great-grandchildren, Efrayim, Esther, Yehudah, and Daniel.
Interment was at Riverview Cemetery. The family kindly requests donations to any of Ron's favorite charities, including Jewish Federation of Greater Dayton, Ohio Optometric Foundation, or Temple Israel of Dayton or a deserving charity of your choosing.
Dr. Richard M. "Ric" Lieberman. An extraordinarily simple, loving, uncomplicated man, Ric Lieberman passed away Feb. 2 at home with his wife, Catherine, by his side. His memory lives on through his children and grandchildren, Philip Shannon being the newest addition as great-grandson.
Surviving him are his wife, Catherine; his eldest daughter, Penny Brenner, children Robert (Lyndsay) Brenner, Melanie (Ryan); son Philip Shannon; son Dr. Randy Lieberman (Rimona) Ortal, Leedor (Dan) and Oran Lieberman; son Terry (Beth) Lieberman, Ariel, Jordan, Spencer Lieberman, Jordan following in his grandfather's footsteps, now practicing dentistry for four years in Vermont.
Richard was preceded in death by Rita Lieberman, mother to his three children. Ric was born on Jan. 6, 1928 in Cleveland. If you would ask him what was the one single aspect of his life that attributed to his success, he would unequivocally say simply the GI bill that after World War II enabled him to go to Kent State University and receive a teaching degree, then choosing dentistry as a profession, graduating from Case Western in Cleveland. He chose to begin his career by serving in the public health sector as a dentist on a Native American reservation in Chinle, Ariz.
Eventually he moved to Dayton, worked for Dr. Burt Saidel, and later formed a practice with Tom Kernan, which successfully lasted till he retired in 1993. Richard retired briefly, moved to Florida, met Dr. Don Lackey in Venice, and began what he would often say was "the most enjoyable five years of practicing dentistry." Moving back to Dayton in 1998, he helped assist in an office of a dentist who was diagnosed with leukemia, then worked with a mobile dental service of which he was most likely older than most of the patients he saw in skilled nursing facilities. Ric was a kind, unassuming man. You never knew just how complicated his own medical challenges were. He rarely spoke about himself, and was always encouraging just about everyone he met, to be the best they could be. To believe in your own God-given talents, even if you did not realize that you possessed them! He cherished his beloved canine companions, Emma and Hershey.
We are exceptionally grateful for all of his caregivers, his Hospice care team. But especially thankful for Carissa who enabled the promise made to him that he would be home as long as his Creator allowed. Also the two Angelas who by no coincidence were sent to us in the last month of his life. Lastly, there are no words to describe the love conveyed to him by dear friends, neighbors and family who have loved him for many years. A simply, wonderful man who will never be forgotten. Interment was at David's Cemetery. In his memory our only request is to…Speak kindly to one another. Make a stranger feel welcomed. We all are carrying burdens and are connected in ways one could never imagine. May his memory always be a blessing.
To read the complete March 2022 Dayton Jewish Observer, click here.