Andrew Zimmern's perfect potato latke recipe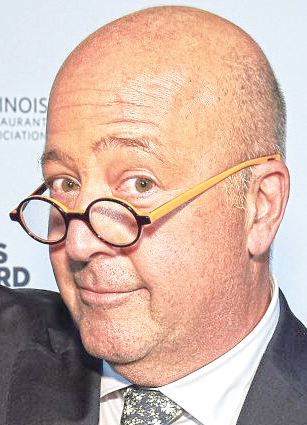 By Andrew Zimmern
The Nosher
These potato latkes are so good that sharing the recipe alone is a mitzvah of the highest order. Chanukah celebrates the miracle of the oil, so fried foods are often featured. Problem is, most potato pancakes, or latkes, are awful. Luckily for you, these are amazing.
1 lb. Yukon Gold potatoes, peeled and cut into 2-inch chunks
sea salt
2 lb. baking potatoes
1 large onion, finely diced
2 large eggs, lightly beaten
1 cup matzah meal
1/2 tsp. freshly ground white pepper
vegetable oil, for frying
applesauce, crème fraîche, smoked salmon, salmon roe, and dill sprigs, to serve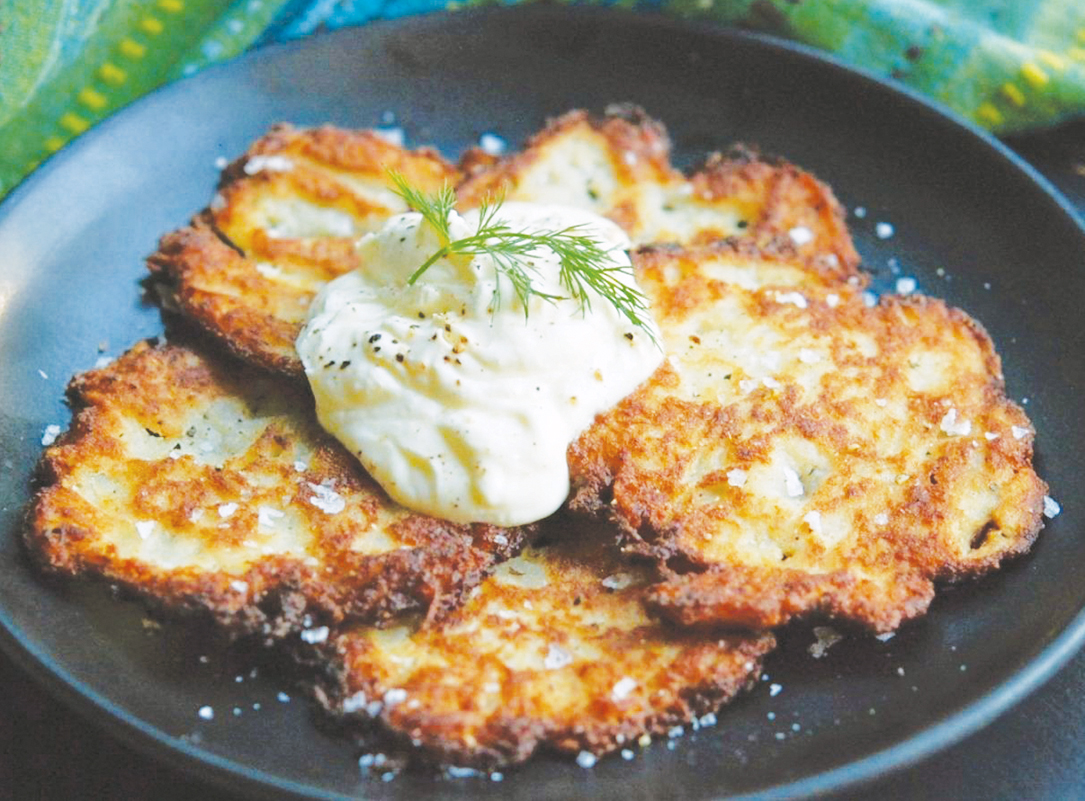 In a medium saucepan, cover the Yukon Gold potatoes with cool water, season generously with salt, and bring to a boil. Cook the potatoes until tender, about 15 minutes. Drain well and immediately pass the potatoes through a ricer into a large bowl.
Working quickly, peel and grate the baking potatoes on the large holes of a box grater into a medium bowl. Press with a clean kitchen towel to remove excess moisture. Add half of the grated potatoes to the riced potatoes.
Transfer the remaining grated potatoes to the bowl of a food processor. Add the onion and pulse until the potatoes and onions are very finely chopped. Transfer to a fine-mesh sieve and press with the back of a spoon to extract as much liquid as possible. Add the potato-onion mixture to the large bowl. Stir in the eggs, matzah meal, white pepper, and two teaspoons of salt.
In a large, heavy skillet, heat a quarter inch of oil until shimmering. Working in three batches, spoon a quarter cup of the potato mixture into the oil for each latke; press slightly to flatten. Fry over moderate heat, turning once, until the latkes are golden and crisp on both sides, about seven minutes. Drain the latkes on a paper towel-lined baking sheet and sprinkle lightly with salt. Serve with applesauce, crème fraîche, smoked salmon, salmon roe, and dill.
Note: The fried latkes can be kept at room temperature for up to four hours. Reheat them on a baking sheet in a 375-degrees oven for about five minutes, or until warmed through and crisp.
Emmy-winning, four-time James Beard Award-winning chef Andrew Zimmern is the creator, executive producer, and host of Travel Channel's Bizarre Foods franchise, Andrew Zimmern's Driven by Food and The Zimmern List. In 2020, he returned to television with the MSNBC series What's Eating America. His latest series, Family Dinner, is streaming on Discovery+ and will air on Chip & Joanna Gaines' Magnolia Network in 2022.
To read the complete December 2021 Dayton Jewish Observer, click here.