Obituaries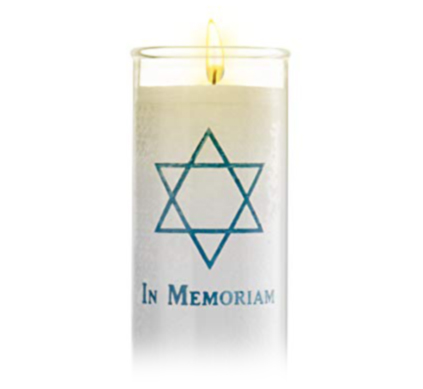 Marcia H. Alpert, age 79, a lifelong resident of Dayton, passed away Oct. 7. Mrs. Alpert was a realtor for over 40 years. She loved to spend time with her family creating memories, travel, try new local restaurants, and shopping. Mrs. Alpert was preceded in death by her parents, Morris and Idah Bernstein; her husband, Marvin Alpert; brother, Robert Bernstein; and son-in-law, Michael Bondurant. Mrs. Alpert is survived by her three children: Jaime Bondurant, David Alpert, and Josh (Heather) Alpert; grandson, Zach Parrott; and granddaughter, Marissa Bondurant; sister, Dorothe Bernstein; and many cousins and friends. Interment was at Beth Abraham Cemetery. Memorial contributions may be made to Hospice of Dayton or the charity of your choice.
Allen G. DuBro, age 84 of Dayton, passed away Oct. 3. Dr. DuBro was a retired optometrist who served the Dayton area for over 50 years. His greatest love in life was spending time with family and friends. He was preceded in death by his parents, Sam and Eva DuBro; his wife, Sandra (Roberts) DuBro; and his sister, Shirley Fahrer. He is survived by his children, Jeffrey (Vonnie) DuBro, Sheri DuBro, Evan (Kari) DuBro, eight grandchildren, one great-grandchild, one sister, numerous nieces, nephews, and cousins. Interment was at Riverview Cemetery. Memorial contributions may be made to Ohio State College of Optometry or Parkinson's Foundation.
James Bertram Hochman passed away on Sept. 23 at the age of 80, in Palo Alto, Calif. The determination with which he battled serious health issues over many years speaks to his courage and dedication to his family. Mr. Hochman met the love of his life, Jeanne, while attending The Ohio State University. They soon married and had two children, Jeffrey and Marla. While at OSU, Mr. Hochman earned his J.D. degree and eventually opened his own successful law practice in Dayton, today well-recognized as Hochman & Plunkett. He was the youngest judge appointed to the municipal court bench by Gov. Rhodes in 1970 and presided over his courtroom for 16 years. Mr. Hochman was recently honored by the Ohio State Bar Association for his service of more than 50 years. As a proud Daytonian, Mr. Hochman's commitment to the community, and the arts in particular, was evident in his service to a variety of organizations. Among his passions were the Dayton Philharmonic, where he served as trustee, and the Dayton Art Institute, where he liked to ride his bike as a child and took art classes throughout his life. Mr. Hochman was the embodiment of joie de vivre, never letting an opportunity to enjoy life pass him by. He was proud of his travels, which took him around the world to all seven continents. He and Mrs. Hochman took many trips with good friends. Some of his greatest adventures were taken with his children, including climbing the Himalayas with his son, Jeff, and traversing the Drake Passage, sledding on Antarctica, then rounding Cape Horn with his daughter, Marla. Mr. Hochman is survived by his wife, Jeanne Krieger Hochman, son Jeffrey Hochman (Petra), daughter Marla Hochman, and grandchildren Joshua, Jack, and Abby Hochman. Interment was at Riverview Cemetery. The family requests donations be made to the Stanford Medicine Cancer Institute.
Roberta (Bobbi) Linda Hoffman, 72 of Land O' Lakes, Fla., passed away July 5. Mrs. Hoffman was born in New Brunswick, N.J. and after attending high school and college, went on to earn two masters degrees. She dedicated her professional life to her special education students, whom she taught with her unique combination of heartfelt affection and no-nonsense style. Mrs. Hoffman leaves behind her loving husband of 46 years, Larry; her brother Richie (Debbie) Weiss and their family; daughter Jennie (Howard) Rothbaum; son Steve (Aly) Hoffman; and the lights of her life, her grandchildren Brad and Abby Rothbaum and Alex Hoffman. Her mother, Evelyn Davis, left us just over a year ago. Life took Bobbi and Larry from New Jersey to Indiana, where she met her lifelong friend Ellen Katzman, to Ohio and then to Florida, where she spent her one precious year of retirement continuing to keep us all in line with the intense love and dedication to her family that defined her. We will forever miss her and honor her memory every day. Donations may be made to St. Joseph's Children's Hospital Foundation, give2stjoeskids.org.
Marian Lorraine Plotnick (nee Goldflies) was born June 9, 1923, in Chicago, the daughter of Eugene and Sophie Goldflies and sister of Bruce Goldflies. Mrs. Plotnick passed away on Oct. 9 at the age of 98. Trained as an occupational therapist at Tufts University in Boston, Mrs. Plotnick returned to Ohio with her husband, Bertram Plotnick, with whom she enjoyed a loving marriage of over 53 years. An enthusiastic traveler and bridge player, she also was a talented home decorator. Mrs. Plotnick's outgoing personality was always on display when meeting new people, and she was a very exuberant and doting grandmother. She is survived by her three sons, Stephen (Shaleta), Jeffrey (Theresa), and David; and three grandchildren, Anthony, Katherine (John), and Benjamin (Kaitlyn). Interment was at Beth Abraham Cemetery. In memory of Mrs. Plotnick, please make charitable donations to the Mary Scott Nursing Center at 3109 Campus Dr., Dayton, Ohio 45406.
John L. Reger, born on Aug. 24, 1949 to John and Helen Reger in Dayton, passed away on Sunday, Oct. 10. Mr. Reger graduated from Belmont High School (1967), where he was class president and had great affection for his classmates and school. He attended Miami University in Oxford and graduated in 1971 with a Bachelor of Science degree in business. Preparing to attend law school, Mr. Reger joined the national guard, requiring him to postpone school for a year. Returning from basic, Mr. Reger rethought the law career, and began to explore options in business. His uncle and friend, Robert Lahm, approached him with an offer to join a start-up, Winston Heat Treating company, and since 1972, that was his labor of love. He derived great pleasure from growing the business and its reputation in the industry and cherished his co-workers, customers, and suppliers. Far and away, Mr. Reger's greatest love and joy were his family: wife Sharyn, daughter Elise (Michael) Henderson, son David (Katlyn) Reger, and adored grandchildren Gavin, Vivienne, and Bianca. Truly beloved were Mr. Reger's sister Janet (Dr. Robert) Van Etten, niece Maria (Kent) Rademaker, their twins Ella and Violet, and sister-in-law Evelyn Goldstein, special cousins, family, and friends. Mr. Reger was obsessed with taking care of things: leading and managing, while always attempting to make things better. Unfiltered, generous, and caring, he possessed a keen and offbeat sense of humor and sarcastic wit with a gift for satire and impressions. Mr. Reger was blessed with many friends and served as a best man 12 times. He loved casinos, business, politics, gardening, or just sitting quietly smoking a good cigar while pondering life. His favorite jobs were being owner and CEO of Winston Heat Treating, president of The Metal Treating Institute, and president of Temple Beth Or. He valued time spent at Delco Products, as a trucker for Winston, and warehouseman for Peninsular Steel. Mr. Reger received recognition from numerous committees, boards, and non- profits, including MTI's Industry Legend Award. Interment was at David's Cemetery. Remembrances can be made to a charity of your choosing. A celebration of life will be held for friends and family at a later date.
To read the complete November 2021 Dayton Jewish Observer, click here.