Mazel Tov!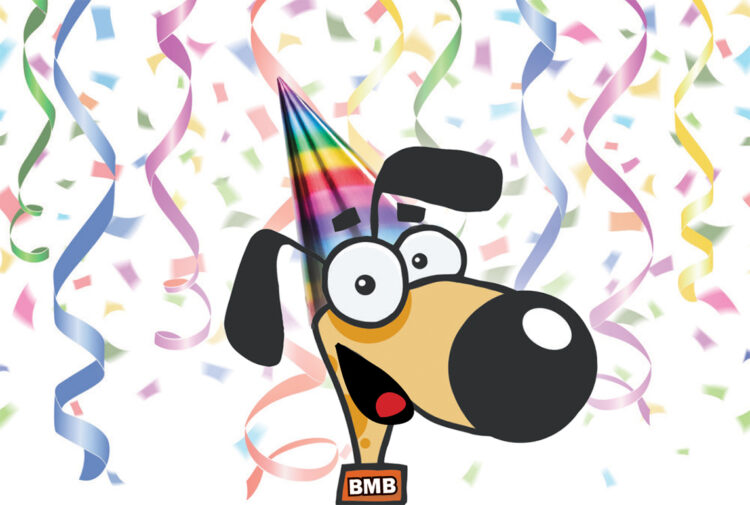 With Bark Mitzvah Boy, The Dayton Jewish Observer
Martin Gottlieb's new book, Lincoln's Northern Nemesis: The War Opposition and Exile of Ohio's Clement Vallandigham, has just been published by McFarland & Co. It's the story of Dayton's representative to the U.S. Congress when the Civil War broke out. A retired longtime Dayton Daily News editorial writer and current advisor to this publication, Martin describes Vallandigham as the most prominent opponent of the war. "In 1863, Abraham Lincoln threw him out of the country because of his views," Martin says. "That made Vallandigham a martyr for the Democrats, who proceeded to nominate him for governor in that year's election, at the insistence of thousands of members of 'the base' who flooded Columbus for the party convention and couldn't be safely denied. So, in the resulting extraordinary campaign, one candidate could not enter the country. The election generated hyper-bitter polarization, violence, unprecedented enthusiasm, huge, innumerable rallies and higher turnout (over 80 percent) than presidential elections of the day, which was as stunning then as it would be now." Martin is also author of the 2006 book Campaigns Don't Count: How the Media Get American Politics All Wrong.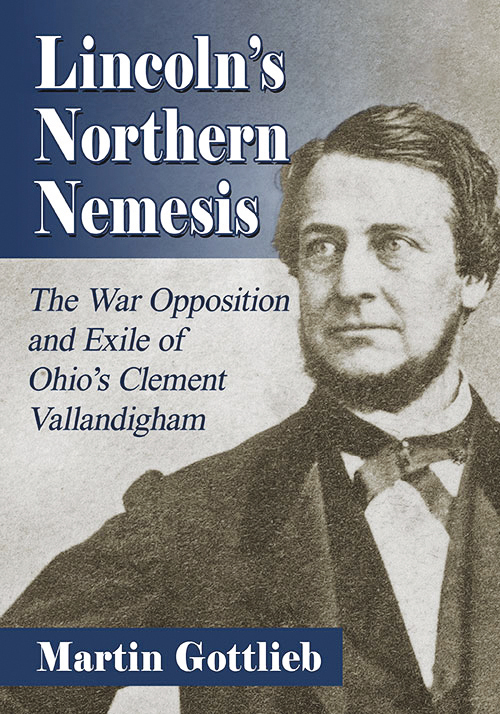 Mathew Klickstein unleashes his comedic, offbeat look at coming of age with his newly released middle-grade audiobook, So Good to Be Bad, from Black Stone Publishing. Read by Cary Hite, its main character is 101/2-year-old Moishe "Mushy" Lutfmensch. "I snuck in a little Yiddish here or there throughout as well, along with a lot of old-school vaudevillian Jewish/borscht belt-style comedy, one-liners and tone," Matt says. "It was written very much in the classic Jewish comedy idiom."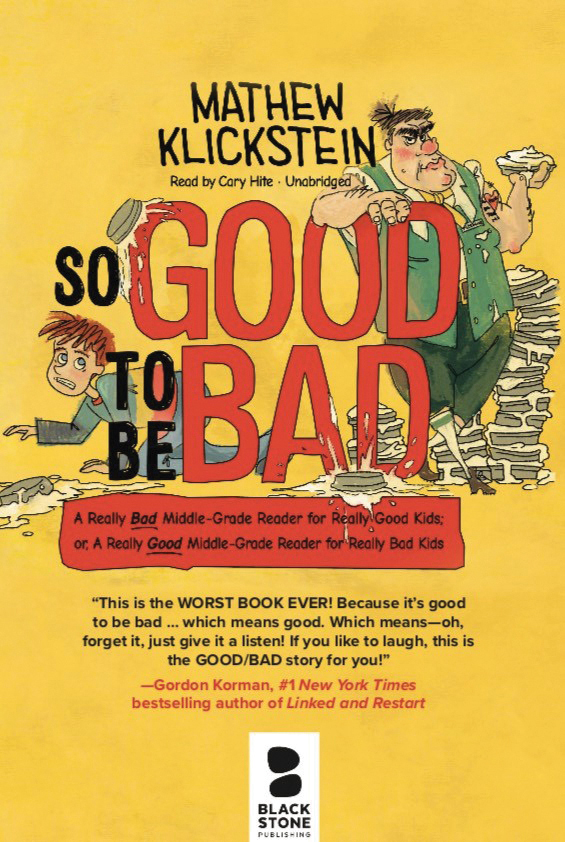 Trombonist Rich Begel, founder and leader of the Miami Valley Klezmer Band, will sit in with the Anatevka Klezmer Band of Indianapolis for its performances in Cincinnati on Sunday, Sept. 26 to mark the rededication of Chestnut Street Cemetery in conjunction with the bicentennial celebration of Cincinnati's Jewish community. After the rededication, the klezmorim will play while marching over to the Jewish community's Ish Festival in Washington Park. The Ish Festival celebrates Jewish and Israeli arts and culture. Rich will also join the Anatevka Band on the Ish Festival main stage at about 2:25-ish p.m. The Miami Valley and Anatevka Klezmer Bands played together Sept. 2 in Cincinnati for the press conference to promote the Sept. 26 events. Headlining the Ish Festival is Matisyahu at 6 p.m., Saturday, Sept. 25.
Local actor Saul Caplan takes on the role of Herr Schultz, the Jewish fruit-shop owner, in Dare 2 Defy's production of Kander and Ebb's musical about Weimar Germany, Cabaret, Oct. 13 to 16 at the PNC Arts Annex.
Ian Gossett just became the third member of the Rosen family to teach at the college level, joining his uncle Larry Rosen and his sister, Rachael. Ian, who recently graduated from Wright State University with a master's degree in political science, is currently pursuing his doctorate and teaching at St. Leo University in Florida. Rachael, Ian, and brother William are the children of Judy Rosen Gossett and the late Randy Gossett. Judy is very proud of every one of her children and sees a bright future for her four granddaughters as well.
The Dayton Art Institute has put together a virtual exhibit of selected entries from the 2021 Max May and Lydia May Memorial Holocaust Art and Writing Contest. Each year, the contest offers students in grades five through 12 across the Miami Valley the opportunity to express what they've learned about the Holocaust. To view the online exhibit, click here.
Do you know Jewish singles ages 30-49 here in the Midwest? The Dayton Jewish Observer is partnering with tcjewfolk.com of Minnesota to co-host Midwest Jewish Speed Date, Wednesday, Oct. 6 at 9 p.m. EDT. Nudge those singles to go directly to tinyurl.com/MidwestJewishSpeedDate. Event registration is only $5. The event code to sign up is YIDWEST. It's a great opportunity to virtually meet potential dates who actually live within driving distance. Genevieve Parker, tcjewfolk's community engagement manager, says 100 people showed up for the first Midwest Jewish Speed Date back in June. "They went on 285 (speed) dates, and 76 pairs decided to keep talking after the event."
Send your Mazel Tov! announcements to jewishobserver@jfgd.net.
To read the complete October 2021 Dayton Jewish Observer, click here.