Mazel Tov!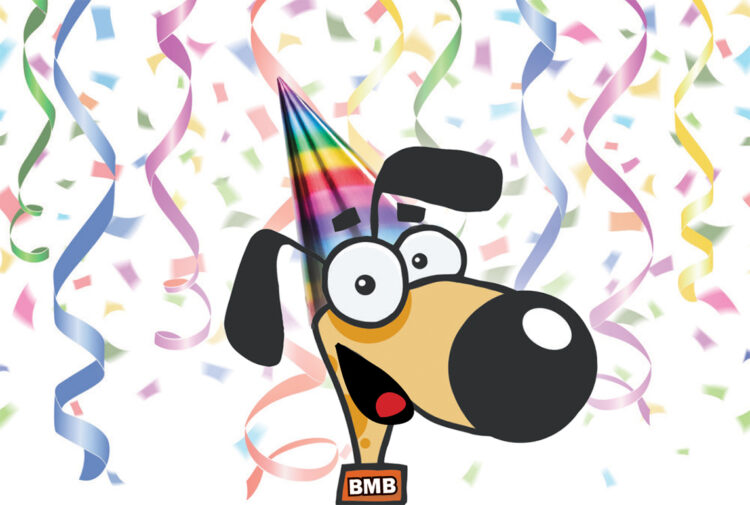 An unexpected, pleasant surprise found its way to Renate Frydman in June: a painting by her grandfather, the late Max May. The founder and director of the Dayton Holocaust Resource Center, Renate received an email through the center from a woman who said she had purchased an oil painting at an art and gift store in Middletown bearing Max May's signature. The woman had Googled the name Max May, found the connection to Renate, and thought Renate might like to have the painting.
Renate says she immediately recognized the painting in the email attachment. "It was my grandfather's work. I had seen it at my grandparents' apartment in Dayton so many years ago." Her grandfather had given the painting to a doctor who had treated him. On the back of the painting was a handwritten message with the year 1954: "Please accept this oil painting as a token of appreciation for your help during my recent illness and the skillful operation you performed. Hoping this picture will find a place in your home. I remain yours, respectfully, Max May."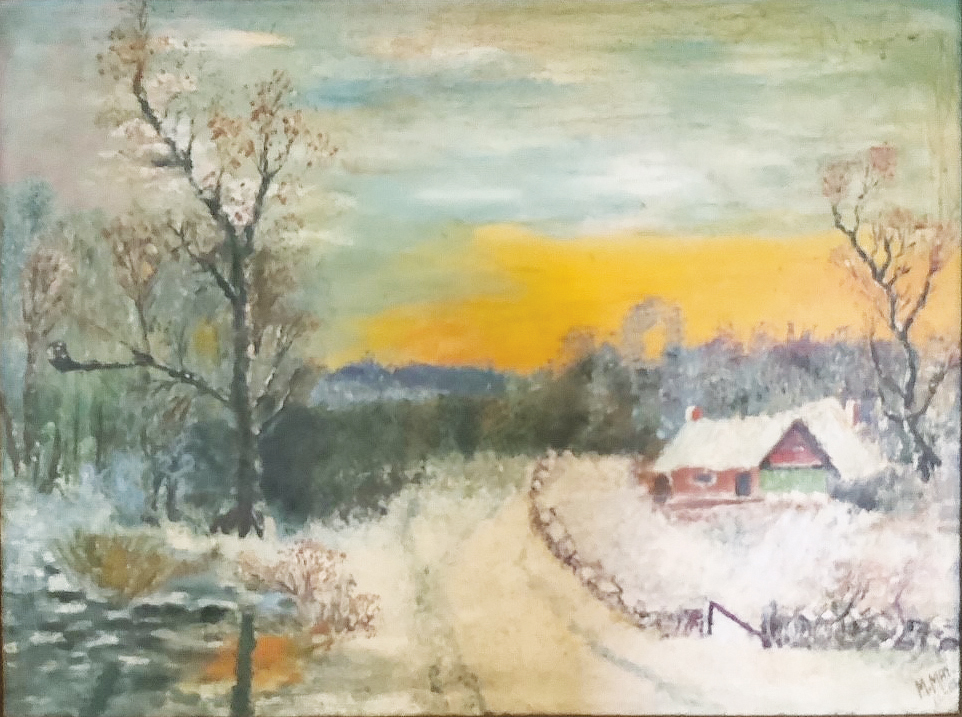 Renate met the woman, Marcia, who took the 67-year-old painting out of the trunk of her car. As a thank-you to her new friend, Renate gave Marcia a copy of her book, Anschel's Story, about her late husband's survival during the Holocaust. "To say I am grateful is an understatement. It's hard to imagine someone taking this much time to find an artist's family," Renate said. "Now it is hanging in my home, and I love looking at it! My Grandfather Max was my hero. A part of him is back with me."
Patty Caruso was elected to the board of Ohio Jewish Communities during its annual meeting, held virtually, July 1. OJC is the statewide government advocacy, public affairs, and community relations voice of Ohio's eight Jewish Federations. Patty serves as public policy chair of Dayton's Jewish Community Relations Council. Patty took over the Dayton slot on the OJC board from longtime OJC board member and OJC Past President Rick Carne.
Also during OJC's annual meeting, Dayton JCRC Director Marcy Paul honored Jewish Federation of Greater Dayton External Relations Director Cheryl Carne on her retirement after 19 years of service to the Federation.
Retired Dayton Daily News sportswriter (and occasional Dayton Jewish Observer contributor) Marc Katz was inducted into the Greater Dayton Baseball Hall of Fame. In June, Marc and lifelong baseball fan Judge Walter H. Rice participated in a panel discussion about the book The Curve Ball: The History of the Negro Baseball Leagues, along with the book's author, Brian Reid, and Michael Carter, Sinclair Community College's chief diversity officer. The program was a fundraiser for Children's Historical Publishing, which distributes books to underserved youths.
Ian Micah Gossett received his master's degree from Wright State University. He is the son of Judy Rosen Gossett and the late Randy Gossett, grandson of the late Gloria and Israel Rosen, and great-grandson of the late Bill and Mary Zappin.
Jonah Dorf, age 8, is a first-place winner of the 2021 Dayton Metro Library Poetry Contest. His poem, The Morning Game, was among those featured in DML's Mock Turtle Zine. Jonah, who attends Smith Elementary in Oakwood, is the son of Masha Kisel and Sam Dorf. And Sam, an associate professor of musicology at the University of Dayton, has been elected academic senate president and appointed associate director of research for the University Honors Program.
Former Daytonian Felix Weil, who survived the Holocaust through the Kindertransport, was featured in the Holocaust-related documentary, Names, Not Numbers: A Movie in the Making, produced by the eighth-grade students at Hillel Torah North Suburban Day School in Skokie, Ill. Felix now lives in Northbrook, Ill. Among the eighth graders was Avi Meyer, son of Tami and Eddie Meyer, and grandson of former Daytonians Joan and Dr. David Marcus, who now live in Evanston, Ill. Avi's at Camp Moshava in Wisconsin for the summer and will attend Ida Crown Jewish Academy high school in Skokie this fall.
The Jewish Federation will honor key volunteers at its annual meeting, to be held virtually at 6 p.m., Wednesday, Aug. 18. Honorees and their awards are Melinda Doner, the JFS Volunteer of the Year; Marni Flagel, the Robert A. Shapiro Award; Neil Friedman, the JCC Volunteer of the Year; Mark Gordon, the Past Presidents Award; Bonnie Beaman Rice, the JCRC Volunteer of the Year; and Joseph D. Saks, the Allan Wasserman Young Leadership Award.
— Marshall Weiss
Send your announcements to MWeiss@jfgd.net.
To read the complete August 2021 Dayton Jewish Observer, click here.