Obituaries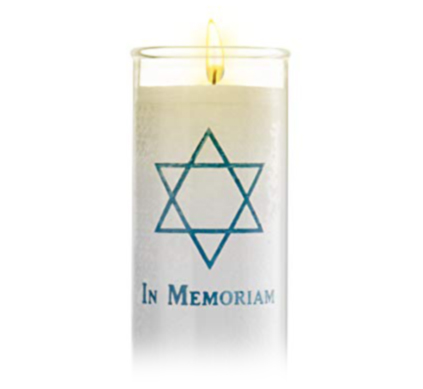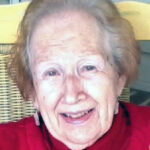 Marilyn Ruth Caden passed away Jan. 6. She was born Marilyn Ruth Stouffer on 7/16/1929 in Galion, Ohio. She was a graduate of Buchtel High School, Akron, and the University of Dayton. Mrs. Caden was married to Edward B. Caden Jr. from 1953 to 1992. Mrs. Caden is survived by her son Curtis, his wife Janice, Amy Houck, the mother of her grandchildren, granddaughter Jenny Hitzges (Mike) of Newfoundland, Pa. and grandson Robert Caden (Cher) of Weinan, Shaanxi Province, China; and her great-grandchildren, Ming Yu Caden, Natalie Caden, Ronan Hitzges, and Brooke Hitzges. The thing people remember most about Mrs. Caden was she was always in a happy mood. She could be silly if not funny and always wanted to be around other people. Mrs. Caden loved playing bridge and played in various groups. As a patron of the arts in the Miami Valley, she frequently attended plays, art exhibitions, and musical performances. Traveling extensively around the United States and the world, she made sure to take each of her grandchildren on trips. While trained as a teacher, her life was more about love and attention to others. While she was a good business woman and ran a family business with her husband, her true passion was swimming. She was a pioneer in teaching infants to swim and in helping people with arthritis to benefit by water exercise programs. She was a Red Cross-certified water safety instructor since the age of 18. She taught at various pools in Dayton including the YWCA, until they changed their focus to women's issues and day care. She then went to work for what is now the Jewish Federation of Greater Dayton until their facility on Denlinger Road was sold. She then went to work for the Kleptz YMCA in Englewood, where she taught swimming and water aerobics until she was no longer able to do so. Memorial contributions for Marilyn Caden may be made to Kleptz YMCA, 1200 W. National Rd., Englewood, OH 45315. Interment was at Greenwood Cemetery Willard, Huron County, Ohio.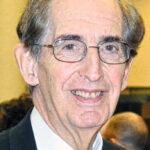 Harley M. Ellman, M.D., 84, of Dayton died Jan. 15 in Naples, Fla. after a struggle with cancer. Dr. Ellman was born April 1, 1936 in Dayton to John and Ida Ellman. The family later moved to Richmond, Va., where Dr. Ellman grew up, going to school and working at his father's shoe store. He graduated from Thomas Jefferson High School in Richmond. He stayed home for college, earning a bachelor of science degree from the University of Richmond in three years and Phi Beta Kappa honors. Dr. Ellman went on to earn a doctor of medicine degree from Medical College of Virginia and was selected to join the prestigious Alpha Omega Alpha Honor Medical Society. In 1966-68, he served in the U.S. Army as a captain, stationed at Ft. Bragg, N.C. In 1964, he met Marianne Sue Bernie. After a courtship, the couple married and settled in Dayton. They had four children: Jeffrey, Lori, Lynne, and Julie. Dr. Ellman specialized in rheumatology and internal medicine and had a successful medical practice for over 50 years in Downtown Dayton. Dr. Ellman loved his job, rising in the wee hours every day for years to go to the hospital for rounds. Even away from the hospital and the office, he read medical journals and talked to other doctors about the practice of medicine. Late in life, he continued to have lunch at the doctors' lounge at the hospital, sharing camaraderie and listening to talks on the latest medical issues. He played golf whenever he could, and nervously watched sports. He had a longstanding interest in World War II, reading fiction and nonfiction books on the subject and watching the History Channel. It was fun to cook for Dr. Ellman because he appreciated it all, and eating was a pure joy for him. Dr. Ellman was kind and giving, and also liked to tease with his dry sense of humor. Dr. Ellman is survived by his wife of 56 years, Marianne Ellman; his children Jeffrey (Kelley) Ellman of Atlanta; Lori Ellman of Sycamore, Ohio; Lynne (Scott) Goldberg of Columbus; Julie (Ilan) Feuchtwang of Burlingame, Calif.; seven grandchildren (Lily, Sydney, Jessica, Jaden, Daniel, Jordan and Jake); his brother Leon (Alice) Ellman of Bonita Springs, Fla.; and his sister Arlene (Allan) Zeno of Norfolk, Va. He held a special place for longtime family friend Beatrice Bolden. Interment was at Beth Abraham Cemetery. The family asks that donations in Dr. Ellman's memory be made to The Arthritis Foundation (arthritis.org/donate) or The Cleveland Clinic (my.clevelandclinic.org/giving).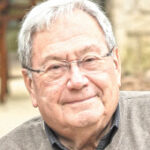 Daniel "Danny" Eylon passed away Dec. 22 at the age of 78 as a result of Covid-19 pneumonia at the Mayo Clinic Hospital, in Scottsdale, Ariz. Born on July 10, 1942 in Jerusalem, Israel (at the time it was British Mandated Palestine) to parents Zeev Eylon and Sarah Eylon (Schwartz), who had immigrated to Palestine a decade earlier, Danny was the oldest of three, including his siblings Yoav and Anat. Danny was known among his friends and family as a great storyteller, beginning with tales of a rambunctious child who was never afraid of risk, which probably shaped him into the renowned scientist and educator he would eventually become. He met his wife, Chaya, in 1963 while studying at the Technion -Israel Institute of Technology where he earned his bachelor, master, and Ph.D. degrees in materials science engineering. Chaya and Danny married in 1965 in Haifa and their first child, Amir, was born five years later. In 1972, upon completion of his Ph.D., he relocated his family to Dayton to work for the Air Force Materials Laboratory, Wright-Patterson Air Force Base. He was principal investigator and senior research associate, Air Force Materials Laboratory, Wright-Patterson Air Force Base, 1974-1985. Their second child, Orit Amy, was born in 1977 and they raised their family in the suburbs of Dayton where they lived until 2015. Following his passion for teaching, Danny began teaching at the University of Dayton from 1986 until his official retirement several years ago. He also taught courses at Wright State University as well. Daniel was the chair of the Graduate Materials Engineering program at UD. In addition, he was also a consultant for aerospace companies in the U.S., Japan and Europe on titanium alloy technology. Over the years, his titanium and titanium alloy research resulted in multiple patents and awards/accolades, including being inducted as a member of the European Academy of Sciences and earning a faculty fellowship with Boeing to build the first 787 Dreamliner. His professional and academic honors also included being named a Fellow of the American Society of Metals as well as several teaching and research awards from the University of Dayton. In his spare time, Daniel enjoyed combining his professional skills with his hobby of history and archaeology in ways that included lecturing on the ancient art of sword-making, precious stones, and megalith, which even earned him several appearances in documentaries broadcast on the History Channel. Danny's work also has left a legacy in both academia and education. He led research with the University of Dayton Research Institute and also chaired a program with support from the National Science Foundation, bringing interest for women in engineering programs to the public high schools, and in particular recruiting women into engineering programs (WINGES) and another program for doctoral students seeking education advancement in the field of material science. Despite his numerous awards and accolades, Daniel was actually a very humble man, never wanting to be called Dr. Eylon, but only "Danny" to his students and friends. When he retired from the University of Dayton several years ago, Chaya and Danny moved to Peoria, Ariz., where he taught adjunct at Arizona State University and online for the University of Dayton. At home, he led very popular talks at his STEM club in his community lecture series as well, drawing huge crowds as he always was an engaging speaker. He was a loving husband, father, and grandfather who believed in showing his children the world, and never missing an opportunity to take them along on his many travels. He enjoyed tinkering with woodworking and making titanium jewelry in his workshop in his garage. He was an avid lover of independent films, classical music, and discussing politics. His grandchildren were his life, often "kidnapping" them on visits and taking them on trips to museums, restaurants, and always letting them stay overnight with Chaya and himself in hotels and resorts. Daniel was an active member in his faith, as a member of his congregation at Beth Jacob Congregation in Dayton, and served on the board of his daughter's Jewish Day school, Hillel Academy. Once retired, he was also very active at Chabad in Dayton and Phoenix, where he never missed a Gemara class on Wednesday nights. He was a proud father of his daughter's service leading, always attending and participating at her synagogue when visiting her in San Antonio, Texas (Agudas Achim) or livestreaming when the pandemic started in March 2020. Danny's friends and family will always remember his sharp wit, passion for life, and enjoyment of a good debate on almost any subject! He is survived by his wife, Chaya Eylon, and his children Amir (Karen) and Orit Amy (Frank Pemberton) and his grandchildren Emily, Benjamin, Ethan, Joel and Gabriel. He was preceded in death by his parents, Zeev and Sarah Eylon, and sister Anat Anshel. Donations may be sent to jewishparadisevalley.com/donate.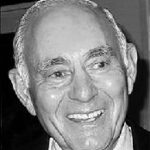 Dr. Lawrence H. Linder, 1931-2021. Dr. Lawrence (Larry) H. Linder, 89, of West Brandywine Twp., Pa., passed away on Jan. 1 at Freedom Village. He was the beloved husband of the late Joan Hammes Linder, with whom he shared 62 years of marriage. Born in Dayton, he was the son of the late Maurice Milton Linder and Celia Izenman Linder. Dr. Linder graduated from Fairview High School in Dayton, where he played football and ran track. He attended Northwestern University and Northwestern University School of Medicine, where he met Joan and earned his doctor of medicine degree. They were married on Dec. 23, 1956, in New Orleans, where Dr. Linder completed his internship at Charity Hospital in pediatric surgery and began his private surgical practice. In 1969, the family relocated to Middletown, Ohio where Dr. Linder had a private surgical practice and was associated with Middletown Regional Hospital, now Atrium Medical Center, for 26 years. Dr. Linder served as treasurer and later as the Ohio governor-at-large of the Ohio Chapter of the American College of Surgeons. He also served as treasurer of Temple Beth Shalom. In 1980, Dr. Linder received his private pilot license and enjoyed many hours flying single engine airplanes out of Middletown Regional/Hook Field. As a golf enthusiast, Dr. Linder enjoyed playing golf and volunteering for the Kroger Senior Classic tournament in Mason. In 2004, Dr. and Mrs. Linder relocated to Cincinnati, where both served as art docents for the Cincinnati Art Museum. Dr. Linder is survived by his sons, Craig Randal Linder and Mark David Linder; his daughter, Karen Beth Linder; and five grandchildren. A celebration of Dr. Linder's life is being planned for the summer of 2021. For information, email linderkarenb@gmail.com. Contributions in memory of Dr. Linder may be made to the American Macular Degeneration Foundation at macular.org/how-donate.
Audrey Hope Office Margolis, 97, died Jan. 10. She was an extraordinary woman who surpassed the challenge each of us inherits upon birth — that of making our world better and more beautiful for our being in it. A lifelong resident of Dayton, Mrs. Margolis attended Steele High School and went on to receive her bachelor of arts degree from the University of Illinois in 1945. She returned to Dayton where she married the love of her life, John A. (Jack) Margolis. They delighted in each other's presence, drew strength from each other's wisdom, and joy from each other's laughter. Mrs. Margolis was a tireless champion of the environment, justice, education, civility and her family. Throughout her life, she set out to tackle injustices, fight careless commercial development, protect our natural resources, and to educate anyone within earshot of the importance of doing so. Understanding that change begins in your own backyard and driven by a passionate love and awe of nature, she pioneered the transformation of a vacant lot in her beloved Dayton View neighborhood into Marathon Commons, an educational wildflower and butterfly garden. Engaging and full of life, Mrs. Margolis had a magical and healing touch, a discerning eye, and a radiant smile. She created beauty and a sense of wonder whenever and wherever she could. She inspired those who knew her to embrace every day to the fullest and to seek knowledge, justice, beauty, and most importantly, lovingkindness. Mrs. Margolis was charming. She had a wonderful sense of humor and an easy laugh, and while she was tenacious about everything for which she was passionate, she never took herself seriously. Deeply loved by those who knew her, she warmed the "cockles of our hearts." She was preceded in death by her husband John A. Margolis, son Dr. John H. Margolis, parents Louis P. Office and Sara E. Office, sister Margy L. Office. She is survived by her loving family; two daughters: Jane (Dr. Daniel) Miller, Cathy (Michael) Schwartz; daughter-in-law Jo Anne (Hugh) Margolis Sales; eight grandchildren: Scott Miller, Michael Miller and Timothy Miller, Emily (Karl Goodman) Margolis, Lorie (Adam Rejwan) Margolis, Elizabeth Margolis, Alison (Blake) Waxler, Hope (Jae Kim) Furst; four great-grandchildren: Jack and Audrey Goodman, Charlie Waxler, Ethan Rejwan; nieces and nephew: Susy Himelhoch, Connie Bally, Audrey Himelhoch, Carol (Doug) Kadison, Albert Copland, Merrie Lyn Blackford and Cyr Daniel. The family is thankful for the loving and devoted care Mrs. Margolis received from her amazing caregivers, Teresa Craft and Carmen Jones. They demonstrated the power and beauty of lovingkindness every day. We also wish to thank all the exceptional staff at The Suites at Walnut Creek who loved and cared for Mrs. Margolis for over 12 years. These frontline caregivers went above and beyond to take care of Mrs. Margolis during this difficult and tragic Covid epidemic. Interment was at Riverview Cemetery. The family welcomes donations in Mrs. John A. Margolis' memory to Aullwood Audubon Center or Cox Arboretum MetroParks.
Jane H. Segal, age 83 of Dayton, passed away Jan. 8 at Miami Valley Hospital. Mrs. Segal was an active member in the Dayton Jewish community for many years, being a former member of Shomrei Emunah, attending Beth Jacob Congregation, teaching Sunday school at Beth Abraham Synagogue, and working at Covenant House. She was preceded in death by her beloved husband, Leon S. Mrs. Segal is survived by her sons, Yechezkel S. of N.Y., Ray A. of N.Y., Moshe E. and Chaim B. of Kettering; sister, Ellen Bendow Resnick of Conn.; brother, Bruce Bendow of British Columbia; grandchildren, Oscar and Hugo; and many other relatives and friends. Interment was at Beth Jacob Cemetery. Memorial contributions may be made to seeingeye.org in her memory.
To read the complete February Dayton Jewish Observer, click here.