Obituaries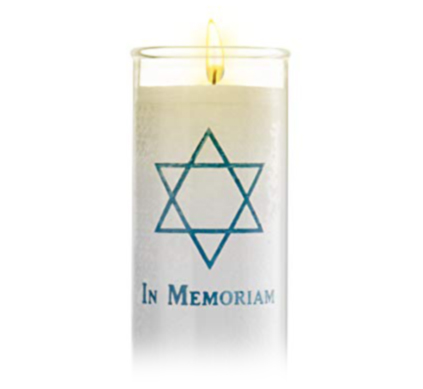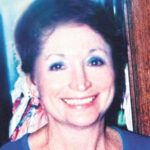 Elaine Pack Jaffe Brinn, age 89, passed away Dec. 12 in Sarasota, Fla. She was born July 6, 1931 in Dayton. She was the loving wife of the late Albert Brinn and previously Louis Jaffe. She was predeceased by her parents, Manny and Sara Pack. Beloved mother of Leslie (Mitch) Marantz, Marc (Becky) Jaffe, Susan (Gary) Miller, and Scott (Laureen) Jaffe; dear sister of Richard (Ann) Pack, Linda Baker, and David (Shari) Pack; devoted grandmother of Lauren (Stephen) Tanenbaum, Cameron Marantz, Sara (Michael) Jaffe Berman, Melissa (Austin) Jaffe Peters, Rossi Anne Jaffe, Lawson Jaffe, and Nicole Jaffe; great-grandmother of Jackson Tanenbaum, Stella Tanenbaum, June Berman, Ruby Peters, and Nolan Peters. She attended the University of Pennsylvania and resided in Richmond, Ind., Dayton, and Cincinnati. Mrs. Brinn was a dedicated mother who devoted her life to her family. She was such a kind, caring, and loving person with an infectious smile, an impressive, quick-witted sense of humor, and a beautiful, bright mind. She was musically talented on the accordion and piano. She was wise beyond her years and very clever. Mrs. Brinn made every single conversation meaningful and lighthearted. She was a wonderful weekend golfer, bowler, and sports enthusiast. She never missed her children's baseball, basketball, and dance recitals. She affected all the lives that she touched with her generosity and her gracious spirit. The Jewish tradition teaches us that it is righteous to give charity in honor of one's memory. For those of you who would like to donate in honor of Mrs. Brinn, memorial contributions may be made to the women's organization Hadassah, which is committed to women's well-being, to Israel, and to Jewish culture and values, at Hadassah.org.
John Gelman, age 97, of Kettering, passed away Dec. 8 at Oak Creek Terrace. Mr. Gelman was a retired manager for the Elder-Beerman Shoe Stores and a member of Beth Jacob Congregation. He was preceded in death by his parents, Mordka and Fala Gelman; brother and sister-in-law, Jack and Juliette Gelman. Mr. Gelman is survived by his sister, Mariam Heider of Florida; nephews, Robert Gelman of Texas and J. Heider of Florida; niece, Patricia Heider Wainer of Massachusetts; other relatives and friends. Interment was at Beth Jacob Cemetery.
Annette Saidleman Goodman, age 79, of Atlanta, formerly of Dayton, passed away Dec. 13. Mrs. Goodman was a member of Beth Abraham Synagogue. She was preceded in death by her parents, David and Sarah Saidleman; and sister, Marilyn Lipp. Mrs. Goodman is survived by her loving husband, Gary M.; daughter and son-in-law, Marci and Hilliard Creath of Georgia; son and daughter-in-law, Randy and Felicia Goodman of Georgia; grandchildren, Jonah Goodman, Alexandra and Benjamin Creath; five nieces and one nephew; and other relatives and friends. Interment was at Beth Abraham Cemetery. Memorial contributions may be made to the National Kidney Fund in Mrs. Goodman's memory.
Harold S. Prigozen, age 102, passed away peacefully, Nov. 29 at Grace Brethren Village in Englewood. Mr. Prigozen was born May 14, 1918 in New York City. He graduated from Lawrence High School on Long Island in 1936. He enrolled at The Ohio State University, where he met his future wife, Miriam Stein of Dayton. He later transferred to Brooklyn Polytechnic Institute in New York where he received his bachelor's degree in mechanical engineering in 1941. He and Miriam (Midge) were married later that year. Their blessed union lasted until her death in 2008, just short of 67 years. While in New York, they had two sons, Richard and Marc. Following World War II, Mr. Prigozen moved his family to Florence, S.C. for a short stint as a consulting industrial engineer.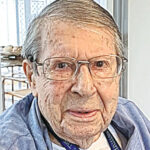 However, in 1948, the family moved to Dayton. Mr. Prigozen had several positions during the family's first decade in Dayton, but in 1959, he was hired by Schriber Sheet Metal and Roofers to run their brand-new industrial division. Over the years, this division became, first, a wholly-owned subsidiary, and eventually a stand-alone company, Schriber Industries Inc., which Mr. Prigozen owned entirely. Mr. Prigozen retired in 1986 and spent 34 wonderful years traveling, playing tennis, and biking. He also enjoyed senior classes at Sinclair and UDOLLI. Mr. Prigozen was an early president of the Dayton Art Institute Associate Board of Directors. The Oktoberfest, which became an Art Institute fundraising staple, was begun during his watch. Mr. Prigozen also served as president of Temple Israel. When Temple Israel moved to its new location in 1994, Mr. Prigozen and his BFF Dr. Burt Saidel organized the God Squad to build the Great Ark. This amazing structure was built in Dr. Saidel's basement workshop and assembled on site. But the work didn't stop there! For several years thereafter, the God Squad designed and built beautiful woodworking projects for religious and public institutions throughout the Miami Valley. One of Mr. Prigozen's most treasured memories was of a bike trip through Austria and Germany along the Danube with Dr. Saidel. Mr. Prigozen was preceded in death by his wife, Miriam, truly the love of his life; and by his three siblings, brothers, Larry and Peter; and sister, Barbara. He is survived by his sons, Richard (Roberta) Prigozen and Marc Prigozen; his grandchildren, Amy (Richard) Zeno, Lisa Prigozen, Marnie (Mark) Lowden, and Jason Prigozen; and by great-grandchildren Sarah Zeno, Leo and Iris Powell, Susie Prigozen, and Solomon and Jaqueline Prigozen. Interment was at Riverview Cemetery.
Ruth Fay Rafner (nee Lesser), born Aug. 14, 1922, passed away Dec. 15. Preceded in death by parents Sara and Herman Lesser; brother Ray Lesser (Molly); and husband of 59 years, Alter Rafner. A graduate of Bowling Green State University, Mrs. Rafner was employed by the Dayton Area Chapter, American Red Cross for 27 years. She served community and military families, veterans, and assisted with disaster casework. Mrs. Rafner was a life member of Hadassah and of the Covenant House Guild, where she volunteered. She held membership in the national Kappa Delta Sorority for 65 years. Professional affiliations were the American Association of University Women and the National Association of Social Workers. Survivors include nephews Richard Lesser (Mary) and Howard Lesser (Ellen), and special cousins Minnette Weiss and Jacqueline Miner. Interment was at Beth Abraham Cemetery. Contributions may be made to Beth Abraham Synagogue or The Miami Valley Chapter of the American Red Cross.
Claire Soifer, 91, an extraordinary woman, wife, mother, grandmother and friend, died peacefully at home Dec. 11. Small in stature, but inwardly a woman of steel in hats and heels, Mrs. Soifer was every woman, yet unlike any other! Her loving and tenderhearted spirit were graceful partners to great strength and integrity. Born in Cincinnati to Belle and Harry Sherman, Mrs. Soifer and her late husband, Oscar, were married 73 years. Mrs. Soifer's children are Marlene Soifer Berlow, Bruce Soifer (Sue), and Robert Soifer (Stacey). Her grandchildren are Jason Soifer (Rachel), Scott Soifer, Ben Berlow (Nellie), Aaron Berlow (Samantha), Gail Soifer Mitch, Carey Soifer Hilofsky (James), and Sam Rubens. Covid restrictions thwarted Mrs. Soifer's plans to visit all of her 13 great-grandchildren, however she devotedly knitted tiny watch caps and blankets for each one. Mrs. Soifer held high expectations for her children based on an uncompromising moral code and the teachings of Judaism. Marlene, Bruce, and Bob were grateful for their mother's dedication to teaching them the "right thing to do." Several organizations and charities benefited from her participation and leadership. She was an active member in Beth Abraham Synagogue Sisterhood and Hadassah, and presented the Dolls for Democracy program in Dayton public elementary schools. She was also Marlene's Brownie and Girl Scout troop leader for many years, and took turns serving as homeroom mother in each child's classroom. Mrs. Soifer was president of Dayton's local chapter of B'nai B'rith Women, acted in its plays, and was instrumental in raising money for the Hillel building at Miami University in Oxford. As a young wife, she fundraised as a board member of the Jewish Federation of Greater Dayton. She passionately supported the Anti-Defamation League and Planned Parenthood. Her elegance was evidenced in her fashion sense. Whether she dressed to go out or simply serve dinner at home, she was styled to the max. Beaded or embroidered caftans were her fondly remembered "house dresses." And dinner at the Soifers' meant an open table. Everyone was welcome and felt lucky to be there! Mrs. Soifer baked, roasted, sautéed, and simmered with finesse. Turkey, brisket, matzah ball soup, teiglach and mandel bread were just some treasured favorites. Her brownies were renowned! Never let it be said that Mrs. Soifer was all work and no play. Golf and tennis matches, mah jongg, canasta, and bridge games were on her weekly calendar. She and her husband traveled the world, invited their family on cruises, and threw elegant parties where they commandeered the dance floor. "Claire would be at three parties at one time if she could," Mr. Soifer would joke to friends. A true believer that everything would turn out alright, Mrs. Soifer lived a joyous life. Her beloved children and grandchildren, nieces, nephews, cousins, and dear friends cherish her memory and will forever be grateful that she was in our lives. Interment was at Beth Abraham Cemetery. The family welcomes donations in Mrs. Soifer's memory to the Anti-Defamation League, Planned Parenthood, or Hospice of Dayton.
To read the complete January 2021 Dayton Jewish Observer, click here.