Bill seeks to improve Holocaust understanding in Ohio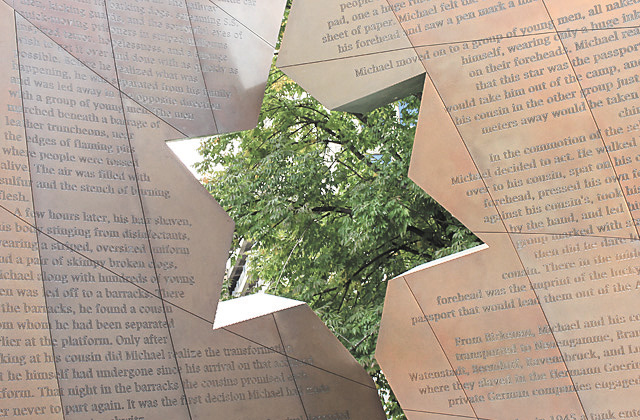 By Tyler Buchanan, Ohio Capital Journal
Most young Americans believe antisemitism exists in the United States today. Yet a striking number have little to no knowledge about the Holocaust.
That's a problem Ohio legislators hope to resolve through a proposed commission to better educate people about the atrocities of genocides.
Around one in eight Millennials and members of Generation Z have never heard of the Holocaust. Of those who have heard of it, one in four either think the Holocaust is a myth or that the number of Jews who were killed has been greatly exaggerated.
Those are the results of a nationwide survey on Holocaust knowledge and awareness conducted earlier this year by the Claims Conference, which facilitates restitution and reparations for Holocaust survivors and presents Holocaust education programs. Its research firm interviewed 1,000 people ages 18 to 39 from each state and found Ohio fared worse than average.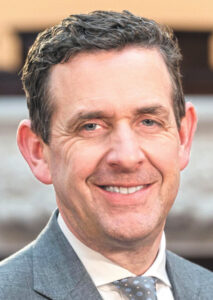 Ohio Sen. Michael Rulli, R-Salem, has introduced Senate Bill 372 which would create the Holocaust and Genocide Memorial and Education Commission.
The proposed 15-member group would comprise legislators, state officials, educators, and researchers with the goal of improving widespread understanding about genocide.
Assisting the commission would be a new Holocaust and Genocide Memorial and Education office, with $275,000 in funding to pay for a director and other expenses. The office would, among other things, work to secure grant and gift funding to further these education efforts around the state.
Those involved would study the existing memorials, programs, and initiatives in Ohio and look to fill a gap in the public's understanding. The bill envisions a partnership between the commission and organizations across Ohio, including the Nancy and David Wolf Holocaust and Humanity Center in Cincinnati, the National Veterans Memorial and Museum in Columbus, the Maltz Museum of Jewish Heritage in Beachwood, and the National Museum of the U.S. Air Force near Dayton, which permanently displays Prejudice and Memory: A Holocaust Exhibit, curated by Dayton Holocaust Committee Chair Renate Frydman.
"Given the heightened tensions in our nation, I believe now more than ever we need to help educate the next generations about how horrors like the Holocaust can be perpetrated by even the most civilized and sophisticated people," Rulli said. "We know that simply pledging to never forget is not enough as sadly, genocide continues to this day. My hope is that Ohio's youth will become enlightened as a result of this legislation to avoid such atrocities from ever happening again."
Several Jewish leaders in Ohio have complimented the effort, including Howie Beigelman, executive director of Ohio Jewish Communities, who described a "glaring" lack of knowledge about the Holocaust among the general public.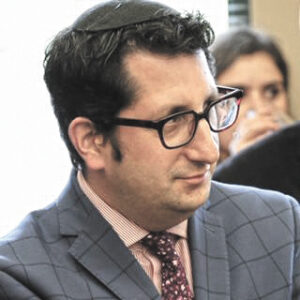 One Claims Conference survey question found that 15 percent of Millennials and members of Generation Z think it is "acceptable for an individual to hold neo-Nazi views."
In April, several people appeared at a Columbus protest of Covid-19 lockdowns with various antisemitic signs.
A cosponsor of Rulli's bill is Ohio Sen. Andrew Brenner, R-Powell, who was widely condemned in April for a Facebook post viewed as antisemitic. In that post, made on Holocaust Remembrance Day, Brenner said he would not let then state health director, Dr. Amy Acton — who is Jewish — turn Ohio into Nazi Germany.
Brenner received widespread criticism from Senate President Larry Obhof, R-Medina, Gov. Mike DeWine, and a number of other officials. He later apologized and now is offering his support for creating this genocide education commission.
Another Republican legislator, Ohio Rep. Nino Vitale of Urbana, was similarly condemned by the Anti-Defamation League for having repeatedly referred to Acton as a "globalist health director," using a word often used by antisemites as a slur against Jews.
Beigelman said OJC has developed a protocol for handling antisemitic comments from public officials due to their frequency. He's now glad to see this effort from the legislature.
"This bill, led by Senator Rulli and so many bipartisan co-sponsors, will help leverage Ohio's schools, teachers, and community resources to teach this critical history," Beigelman said.
To read the complete November 2020 Dayton Jewish Observer, click here.