Finding my connection to Israel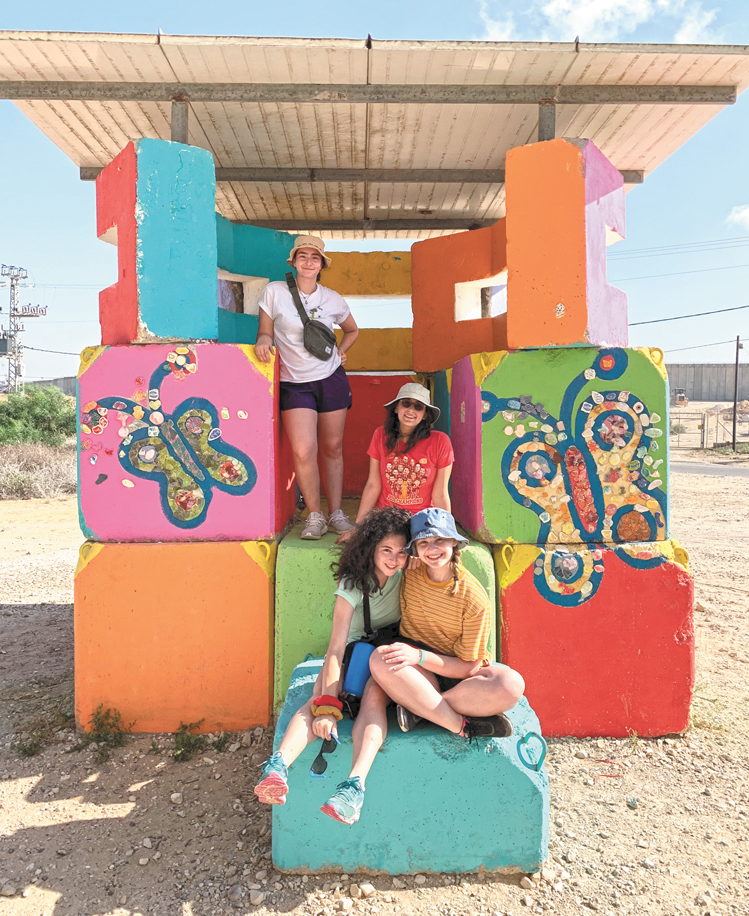 By Devorah Schwartz
For seven years in a row, I have been lucky enough to spend my summers at Camp Wise Jewish overnight camp in Chardon, Ohio with amazing friends, creating memories that I can only describe as blissful and wholesome.
The month that I have chosen for seven years — to unplug and unwind from the outside world — is the one month a year that I feel like the best, most outgoing, adventurous version of myself.
After attending Solel, the oldest village in camp, we were given the opportunity to go on a month-long trip with our best friends who at this point, are more like family. The destination: Israel.
At first I was a little nervous to give my month away to a new place I hadn't found such a strong connection with compared to camp. But quickly, the anxieties that I felt disappeared. I ended up having the best summer I could ever ask for.
However, I went on this trip with a little more than just having fun on my mind. Recently, I experienced anti-Zionism for the first time at an up close and personal level. It made me question how far I was willing to go to stand up for Israel in uncomfortable situations, and what someone my age could even do to be an advocate.
Not too long after, I realized that it was bashert or meant to be that I was making the 11-hour flight to Israel less than a month later. As soon as our bus left Tel Aviv and I watched the vibrant cityscape turn into rolling hills and then into fields of various crops, I started to remember how much Israel had to offer. I hadn't even gotten off the bus yet and already began to feel a connection I hadn't felt on my first trip a few years ago.
As we settled into our hotel for the first Shabbat of our trip, we decided to go out into the yard to take pictures. Speaking for teenagers who are known to take lots of photos, one of the best times to have a photoshoot is at the golden hour: when the sun is almost set and the light it gives off is golden and bright. This hue adds a heavenly glow onto everything it touches.
Every single place we visited had a sunset with brilliant red, purple, orange, blue, and pink highlights that could take your breath away. The first sunset was amazing but as the trip went on, they only got better. To me, the sunsets were so much more than just a representation of the Earth's transition from day to night.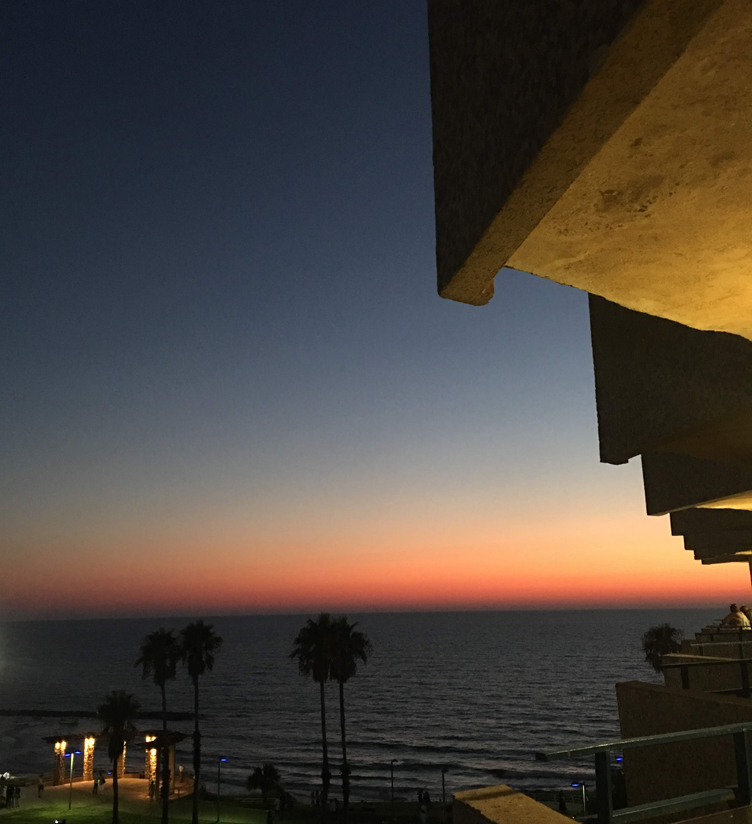 I felt that no matter what kind of day you had, the sunset was always a reminder that the next day would be better. If you closed your eyes and let the light shine on your face, you could feel everything melt away into complete serenity.
We watched the sunset on the Jordanian mountains, the Sea of Galilee, the Judean Hills, the Negev, the Old City of Jerusalem, the beaches of Tel Aviv, and so many other places.
However, none compared to the final sunset that we experienced to end our trip. We had just finished a tree planting activity and closing dinner in Neot Kedumim, not far from where we began our trip. As we said goodbye to our tour guides and Israeli staff, we prepared ourselves to be pulled away from our new friends only an hour or two later at the airport.
This sunset was the final bow: the purple and pink clouds shrouding the horizon were the curtains coming to a close, to end the performance of a trip that was nothing short of spectacular.
Sitting on the bus watching my friends with tears streaming down their faces and feeling a sense of longing to stay further, I wished that I could go back in time and relive each one of my sunsets to make sure that the warmth stayed in my heart forever to give me hope for the next day.
The beauty that Israel revealed in everything large and small was all I needed to understand what I am standing up for now.
I returned home to Dayton and felt attached from 6,175 miles away to the kibbutzim, the shuks, the language, the people, the natural scenery, and most importantly, the sunsets that caught my eye every evening. I decided that this new connection that I made was what I needed to stand up for.
The memories that I made this summer are ones that I will carry with me forever and now my hope is that others will follow the same path and find the connection that I found and never let go of it.
As we say every year on Passover, L'Shana Haba'ah B'Yerushalayim. Next year in Jerusalem. And may countless numbers of people establish a new connection to last a lifetime.
Devorah Schwartz is a junior at The Miami Valley School. She lives in Oakwood.
To read the complete October 2019 Dayton Jewish Observer, click here.