Kosher vegetarian Indian restaurant, Heavenly, opens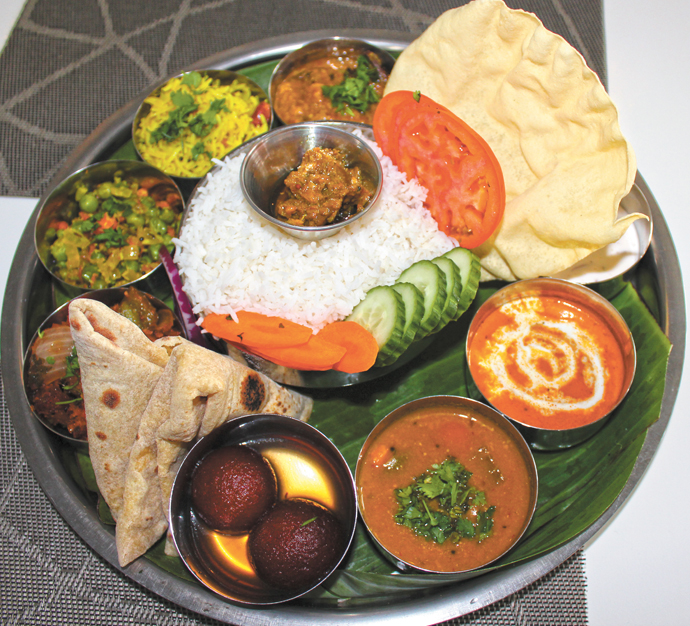 By Marshall Weiss, The Dayton Jewish Observer
It's been more than 40 years since the Dayton area has had a kosher restaurant.
But that changed in July, when Priya and Napoleon Rajavelu opened Heavenly, their vegetarian Indian restaurant at 9486 N. Springboro Pike in Miamisburg, across the street from LexisNexis.
The Rajavelus, who previously owned a kosher Indian restaurant in Cincinnati, receive their kosher supervision and certification for Heavenly from Rabbi Shmuel Klatzkin, associate rabbi with Chabad of Greater Dayton.
The couple catered Dayton Chabad's Indian-themed Purim dinner earlier this year.
For Napoleon, who received his training as a chef in India, and Priya, a research scientist who handles the management of the restaurant, adding kosher certification to their already vegetarian operation is a way to expand their market to those with religious dietary strictures beyond the Indian community.
"Regarding the Indian community, 70 percent are vegetarian," Napoleon says. "Even the non-vegetarian people will not be eating meat every day."
Heavenly's menu focuses on South Indian cuisine; the Rajavelus both come from the same village, on the outskirts of Puducherry, in South India.
"Some of the recipes come from our village, that my grandmother or his great-grandparents, they used to cook," Priya says. "They are very ancient and very heartfelt recipes."
Napoleon adds that he and Priya, descendants of farmers, are the first generation in their families to leave India.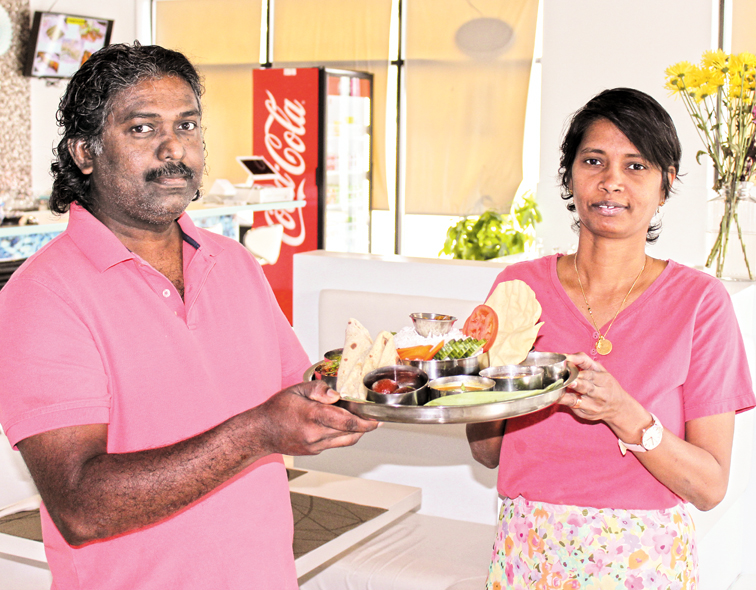 Along with an à la carte menu for lunch, the Rajavelus pride themselves on their Thaali meal of nine courses, served in small cups on a platter covered with a banana leaf.
"That is how my father traditionally served food, especially during the lunch hours," Priya says.
"In India, mostly especially South India, the tradition of serving food is on a banana leaf," Napoleon says. "It starts with the sweet pickle and ends with the sweet dessert, and you have seven varieties of curry side items, all vegetables of seven varieties. And then you get the rice, and you have an Indian type of minestrone called sambar. Mainly it is an opportunity for you to see the varieties."
Napoleon notes that each day, the vegetables are different and so are the side items on Heavenly's Thaali.
Ingredients incorporated into the dishes on this day include cauliflower, baby corn, carrots, cottage cheese cubes, peppers, squash, mango, white and lemon rice, lentils, tomatoes, onions, eggplant, cinnamon, and peas, along with dosa rice bread and roti wheat flatbread.
On the lunch menu, the Thaali platter is $9.99. Priya says most lunch customers order it.
In August, the Rajavelus also opened a kosher-certified pastry shop in Cincinnati; its cakes, pastries and cookies will be available for purchase at Heavenly in Miamisburg.
"We want guests to feel the tradition and the thoughts we bring with us to share," Priya says.
Heavenly: Divine Indian Vegetarian & Kosher Food is located at 9486 N. Springboro Pike, Miamisburg. Catering is also available. For information, call 522-0862 or go to heavenlymiamisburg.com.
To read the complete September 2019 Dayton Jewish Observer, click here.