Tovah Feldshuh revels in her 'greatest role'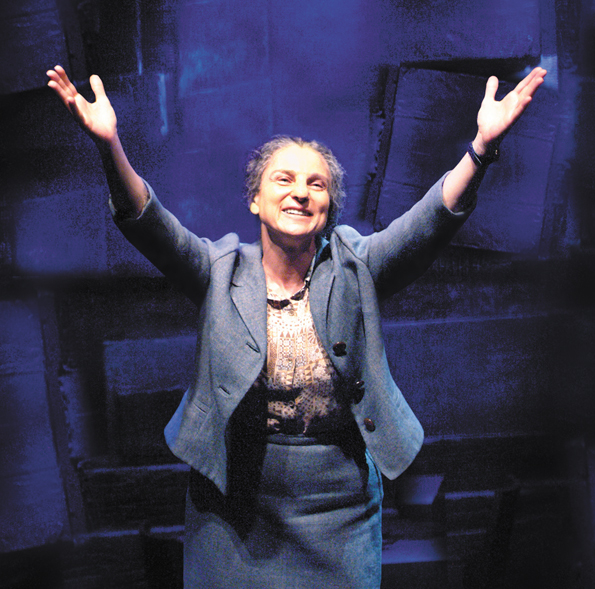 Film captures play's celebration of Golda Meir
By Abby Meth Kanter, New Jersey Jewish News
Embarking on a call with Tovah Feldshuh, her high-energy quotient animates her talk. It was 9 in the morning during a very busy week for the actress, singer, and playwright: She was in Florida for the world premiere of Golda's Balcony, The Film at the Palm Beach Jewish Film Festival, an event that, she said, was "astonishing," and where it was crowned the Audience Award Winner for Best Feature.
She said she's "proudly" poured her energies, spirit and talent into Golda's Balcony for more than 15 years. It is, she said, the "greatest role of my 40-year career, playing Israel's first woman prime minister facing the greatest challenge of her career."
Calling Golda "one of the greatest women in history," Feldshuh said she owes playwright William Gibson a debt of gratitude for having written a play that continues to move audiences — and herself.
Distinguishing Golda as her greatest role must be placed in the context of her acclaimed portrayals in 100-plus other vehicles of stage and big and small screens, including the groundbreaking 1978 miniseries Holocaust, Law & Order, The Walking Dead, and her over-the-top Jewish mom portrayal in Crazy Ex-Girlfriend — as well as in the plays that garnered her four Tony nominations.
Feldshuh sees her portrayal of Golda as embodying Golda's and her own passion for the nation and people of Israel.
When faced with the necessity of waging war — and, posits the play, the terrifying possibility of deploying nuclear weapons against Israel's enemies on the eve of the Yom Kippur War — Golda never stopped "crying for peace" — for everyone, Feldshuh said.
Feldshuh also marvels at this "whirlwind," a woman who "lived life to its fullest." Golda's unremitting energy not only serves as a model for Feldshuh, she said, but powers her own zeal to reenact the well-known saga of a young girl whose family immigrated to Milwaukee after fleeing pogroms in her native Ukraine, and who rose to become Israel's fourth and only female prime minister.
Furthering Feldshuh's awe of her subject is how Golda's life as a wife, mother, and schoolteacher was eclipsed by her unwavering commitment to not just supporting the Zionist endeavor, but to being on the ground to help bring it to fruition.
Golda's unfaltering strength also inspires: Throughout the pressures she faced on the domestic, national, and international stages, Feldshuh said, Golda "was unshakable, not a person who wept when confronted with troubles," always presenting "a stalwart front to her people."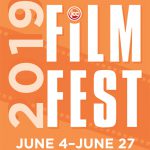 Playing Golda fulfills another aspect of Feldshuh's life: tikun olam, improving the world, by personifying a woman whose revolutionary leadership was critical to the survival of her nation and its "right to exist and to live in peace." That Israel does survive and thrive is a miracle of history, Feldshuh said.
"I love Israel and the Jewish people," she said; at its heart, "Israel is the prime example of how to live with hope," and it was Golda who sustained that tikvah through the dark days of October 1973.
"I love all people with all my heart," Feldshuh emphasizes, extending that to Palestinian Arabs, and said, "I want everybody to live in two peaceful countries, side by side."
Key to her immersion in Golda and the many other strong Jewish women she's portrayed, said Feldshuh, is her embrace of her own Jewish identity, a feeling deeply embedded — "My parents loved being Jewish," she said — and she has continued the tradition of large holiday gatherings, including her home being "the magnet for some 45 people at Passover Seders."
It's her love for Israel, she said, that has motivated her to raise funds around the world for Israeli and Jewish community service organizations, hospitals, and schools, including Magen David Adom, Ben-Gurion University, and Shaare Zedek Medical Center.
When making appeals for Israel, she said, she's proven most effective by telling potential donors that she is asking "for something very inexpensive; I ask you only for money. I don't ask for your sons' and daughters' blood. It is Israel that gives that."
Her labors have not gone unappreciated; among the awards she's received are the Israel Peace Award and the Jewish Image Award from the National Foundation for Jewish Culture.
So now that the Broadway performance of Golda's Balcony is accessible via the big screen, will Feldshuh continue to bring her idol to the stage?
Without a doubt, she said. She learns something new each time she treads the boards as Golda, which she's done many times in the last 15 years. "It's a story that needs to be told and a voice and an opinion that need to be heard." She revels in going live as Golda, "making strangers in a theatre feel like family, connecting with them on a personal level, having them look me in the eye."
But that's also the reason she is so delighted with "this treasure." Golda's Balcony, The Film reveals the energy and zeal she put into it — like watching the charge of a "racehorse under tremendous duress" — and what happens "when a woman in her 50s, with commitment to the vision of a playwright, works out, dons a fat suit and a gray wig," and goes "very, very, very deep, with restraint and respect" that convey the essence of Golda's strength and humor and the charisma that ensured her place in history.
The JCC Film Fest presents Golda's Balcony, The Film at 7:30 p.m. Thursday, June 27 at The Neon, 130 E. Fifth St., Dayton. Dave Fishelson, lead producer of the original Golda's Balcony on Broadway, will lead a discussion following the movie. Tickets are available at the door, at jewishdayton.org, at the Boonshoft CJCE, 525 Versailles Dr., Centerville, or by calling Karen Steiger at 610-1555. 
To read the complete June 2019 Dayton Jewish Observer, click here.