Ghetto archive's History film honors a civilization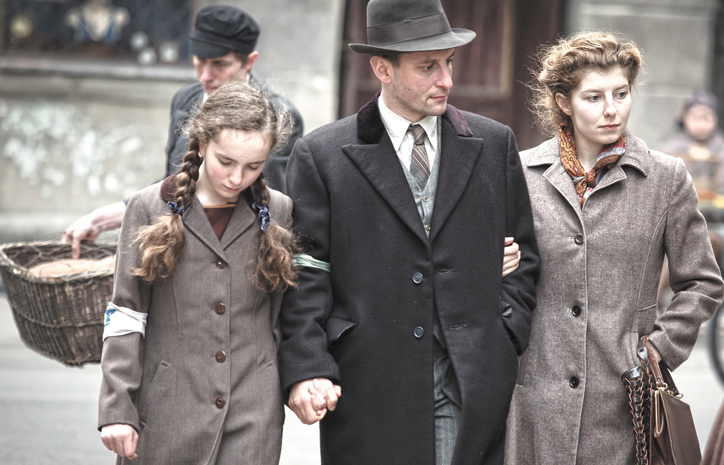 By Michael Fox, Special To The Dayton Jewish Observer
Roberta Grossman was puzzled. Why was the story of Anne Frank universally known and that of Hannah Senesh, a young Hungarian-Jewish poet who bravely sacrificed her life to rescue Jews, almost unknown?
"Because of the movie," explained Judith Baumel-Schwartz, a scholar Grossman interviewed for her revelatory 2009 documentary, Blessed Is the Match: The Life and Death of Hannah Senesh. The movie, of course, was The Diary of Anne Frank.
Grossman understood very well, because she'd embarked on her documentary precisely to convey Senesh's remarkable story to a wider audience. The same impulse drives her new Holocaust-era film, Who Will Write Our History?, based on Samuel Kassow's 2007 book.
"The path to historical knowledge in our time is through the cineplex," Grossman says, "or the link or the streaming service."
Who Will Write Our History? honors and brings to life the men and women in the Warsaw Ghetto who wrote, compiled and concealed from 1940 to 1943 the papers that comprise the stunning Oyneg Shabbes archive at the Jewish Historical Institute in Warsaw.
"When Dr. Emanuel Ringelblum started the Oyneg Shabbes, the goal was to collect documentation, primary documents and eyewitness testimony," Grossman says. "They assumed that most of them would survive as exiles or whatever, like the big pogroms that had happened in the past. They or other historians would have this material in order to write the history of the war from the Jewish point of view. As time passed, and they realized what was going on, they acquired the goal to provide documentation to bring the killers to justice after the war."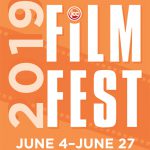 Ringelblum and his cohorts couldn't have known the Nazis were keeping detailed records that would be used to successfully prosecute the Nuremberg trials. Nor could they have imagined that few people were interested in hearing from survivors until the all-important decision to include eyewitness testimony in the 1961 trial of Adolf Eichmann.
Who Will Write Our History? therefore focuses on Ringelblum and his correspondents' real-time commitment to documenting grim reality.
"The intentional theme of the film is about the ethical choices that people make on a daily basis," Grossman says. "It's not to judge the choices so much as to look at what the choices they made were. I don't think you and I know what we would do under similar circumstances, so it's not a matter of judging. It's just being amazed at how amazing these people were."
Grossman, who describes Who Will Write Our History? as a hybrid rather than a documentary, is adept at using reenactments to translate facts and anecdotes into riveting drama. The production design team worked with a Polish scholar for six months to insure the accuracy of everything from pens to clothes before Grossman arrived to start filming.
She went as far as to suggest in our interview that her reenactments were more trustworthy than actual extant film of the Warsaw Ghetto.
"To think of the archival footage as somehow more authentic than what was recreated from the stories that were told by the characters and their writings, I would argue with," she says. "Because it was propaganda footage, and photographs shot by the Nazis."
She is absolutely correct that what moviegoers will take away from Who Will Write Our History? is the deepest respect and regard for the diligent Jews who established the archive.
"What's so remarkable about the members of Oyneg Shabbes — really, anybody who hung on to any form of sanity — was that they realized they were using the only thing they could, which was their sense of morality, their sense of culture, their sense of who they were, their sense of their place in human history, and the idea of art and music and writing and culture as being the highest form of human endeavor," Grossman declares.
"Continuing to create that in these horrible circumstances was their form of resistance against this very, very dark anti-humanist force. It really was a philosophical battle between what I would think of as the best in human nature and what I would think of as the worst in human nature."
The JCC Film Fest presents Who Will Write Our History? at 7:30 p.m. Tuesday, June 25 at The Neon, 130 E. Fifth St., Dayton. Area Holocaust educator Renate Frydman will lead a discussion following the movie. Tickets are available at the door, at jewishdayton.org, at the Boonshoft CJCE, 525 Versailles Dr., Centerville, or by calling Karen Steiger at 610-1555. 
To read the complete June 2019 Dayton Jewish Observer, click here.