The best Passover Brownies you'll ever eat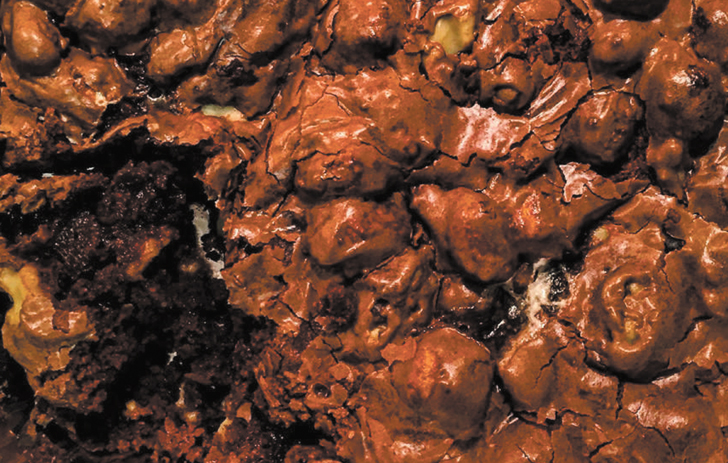 By Adeena Sussman, The Nosher
This recipe came to me by way of my beloved sister, Sharon, who sent me this priceless photo years back.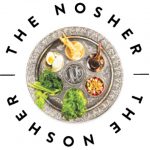 She got the recipe from an unidentified friend (if you are reading this, please present yourself, o purveyor of tricky marshmallow goodness).
Not only are these the best Passover brownies you will ever eat — they may just be the best brownies. Period.
A smidge of potato starch makes them silky, and the marshmallows caramelize along the surface to create a chewy topography of sweet satisfaction.
1/2 cup (1 stick) butter or margarine plus more for greasing the pan
12 oz. semi-sweet or bittersweet chocolate chips
2 eggs
3/4 cup sugar
1 tsp. vanilla extract
1 tsp. instant coffee granules, dissolved in 1 tsp. warm water
1/2 cup matzah cake meal
1 Tbsp. potato starch
1/4 tsp. fine sea salt
1 cup mini marshmallows
1/2 cup chopped walnuts or pecans (optional, but recommended)
Grease an 8 x 8-inch baking pan with butter (or margarine) and set aside. Preheat the oven to 350 degrees.
Combine the chocolate chips and butter (or margarine) in a microwave-safe bowl and microwave on high until the butter and chocolate are melted and smooth when stirred, 60 to 90 seconds total; set aside to cool slightly.
Whisk the eggs, sugar, vanilla, and coffee in a medium bowl and set aside.
In another bowl whisk together the cake meal, potato starch, and salt.
Whisk the egg mixture into the dry mixture until incorporated, then fold in the melted chocolate mixture until incorporated. Fold in the marshmallows and nuts until just combined.
Pour the batter into the prepared pan and bake until the top is slightly cracked and shiny but the center is still slightly soft, 35 to 40 minutes. Cool.
To read the complete April 2019 Dayton Jewish Observer, click here.