Obituaries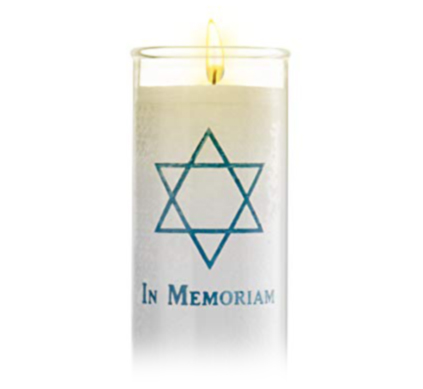 Lenora S. Fahrer, age 94 of Dayton, passed away Feb. 9. She was preceded in death by her mother, Fannye Budnick Salman, and her husband, Morton Jack Fahrer. She is survived by her sons, Victor, Ted, and Ed; daughters, Sandra and Sharon; grandchildren, Adam, Jesse, Jeffrey, Kevin, Beth and Max; great-grandchildren, David and Allison. Interment was at Riverview Cemetery.
Jack Jenefsky of Dayton, beloved father of Anna Jenefsky (Wynn Segall) and of the late Kathryn Mueller, grandfather of Jeremy Dean, Carly Sizemore (Vincent Alsept), Daniel Sizemore, Dora and Adin Segall, and great-grandfather of Elijah Alsept, passed away on Feb. 9 at the age of 99. He was predeceased by his wife of 54 years, Beverly (Webb). Mr. Jenefsky was born on Oct. 27, 1919 to David and Anna (Saeks) Jenefsky in Dayton, where he lived his entire life, proudly serving the Miami Valley community in countless ways. Mr. Jenefsky served as a logistics officer in the Army Air Forces during World War II in India and China and rose to the rank of colonel in the Air Force Reserve after the war. Between 1949 and 1956, Mr. Jenefsky was a sales representative for Remington Rand out of Wright-Patterson Air Force Base, where he sold the first commercial computer, the Univac-1. In 1963, Mr. Jenefsky bought the then ailing Bowman Supply Company, which he turned into a successful industrial cleaning supply company that thrived under his ownership and management for 50 years, until his retirement at the age of 94. Mr. Jenefsky served as president of many organizations over the years, including the Reserve Officers Association of Ohio, the Miami Valley Military Affairs Association, the Air Force Association of Ohio, The Ohio State University Alumni Association of Montgomery County, and the National Sojourners of Dayton. In 1984, Mr. Jenefsky founded the Washington, D.C. Fly-In of the Dayton Development Coalition, which he dutifully attended annually through 2009 at the age of 90, when the coalition awarded him the Dave Hobson Dayton Region Advocate Award. In addition to his many contributions to his country and community, Mr. Jenefsky will be remembered for his honesty and integrity, his intense sense of responsibility and role of caretaker toward his family, and his unwavering strength in the face of adversity. Even in his twilight years, despite being plagued by blindness, dementia and a hearing impairment, Mr. Jenefsky was positive and kind to all of those around him until the end. Interment was at Beth Abraham Cemetery. Donations may be made in Mr. Jenefsky's memory to the Reserve Officers Association or Beth Abraham Synagogue.
Stanley Karp, age 85 of Centerville, passed away Jan. 22. He served in the Korean War. Mr. Karp was preceded in death by his granddaughter Leah Karp and two sisters, Joanne Long and Roz Karp. He is survived by his wife of 63 years, Thelma; children, Allan Karp, Esther (Jay) Weiss and Robert (Lynette) Karp; seven grandchildren, Tiffany, Sophia, Rachel, Evan, Sarah, Joshua and Matthew; two great-grandchildren, Addison and Hunter. Interment was at David's Cemetery. Memorial contributions may be made to the charity of your choice.
Sarah Pavlofsky, age 95 of Dayton, passed away Feb. 14. Mrs. Pavlofsky was preceded in death by her beloved husband, Raymond; daughter and son-in-law, Karen and Victor Jacobs; Pavlofsky family brothers and sisters-in-law Vernon and Carol, Albert (Buddy) and Mary, Allen and Shirley, and Ruth and Ervin Schriber, all of Dayton; Skurow family brothers and sisters-in-law Abe and Ruth, Jack and Marion, Hy and Marilyn, and Sam, all of Cincinnati, and Joe and Louise of Las Vegas. She is survived by her daughter Phyllis Allen of Dayton, daughter and son-in-law Sue-Ellen and Opher Yeffet of Israel; grandchildren, Mitchell, Aron and Craig Jacobs, Rachel Allen (Ian Stewart), Adi Frankel (Maor), Ram Yeffet, Gilad Yeffet (Gil); great-grandchildren, Riley, Charlie, and Nina Jacobs, Stav and Agam Keren Frankel; sister-in-law, Natalie Skurow of Cincinnati; and beloved nephews and nieces, relatives, and dear friends. Mrs. Pavlofsky was a longtime member of Beth Jacob Synagogue and the Beth Jacob Sisterhood, where she served as the treasurer for over 30 years. She was a member of many Jewish charitable organizations including Hadassah, ORT, and B'nai B'rith, where she was a champion bowler. For many years Mrs. Pavlofsky was known as the heart and soul of the Beth Jacob rummage sale, which provided for both the synagogue and the North Dayton community. Interment was at Beth Jacob Cemetery. If desired, memorial contributions may be made to the Beth Jacob Synagogue Cemetery Fund or the charity of your choice in her memory. The family would like to express heartfelt thanks to the staff of Hospice of Dayton and Brookdale Oakwood.
Dr. Thomas Frederick Plaut died in South Hadley, Mass. on Jan. 30. The son of Hans and Eri Plaut, he was born in Leipzig, Germany in 1933. His family escaped Nazi Germany and arrived in the U.S. in 1935, settling in Mansfield, Ohio. He credited his Scoutmaster with helping him learn how to be an American. His family moved to Dayton when he was 17 and he graduated from Fairview High School. Due to a clerical error associated with the move, his transcript reported a 4.0 GPA and he was accepted to Yale University. Although he struggled with antisemitism at Yale, he found a home on the cross country team and made lifelong friends. He always said that studying history was the best preparation for being a pediatrician because he learned to piece together what was happening in a situation from synthesizing a variety of accounts (much like listening to a mother and a child describe a medical situation). While in medical school at Columbia University, he studied tropical medicine for several months in Surinam. He wanted to be able to speak directly with the indigenous people, so he learned their language, Sranan Tongo. While in Surinam, he conversed with local people and served as interpreter on a 10-day canoe trip into the jungle. Alcoa hired him to teach engineers Sranan Tongo. While teaching this course, he learned that the local laborers were greatly underpaid. He decided to help them organize a union, which resulted in his being ordered to leave the country within 24 hours (which he did). During his medical residency, Dr. Plaut was institutionalized for several months in a psychiatric hospital. During that time he continued to live out his commitment to self-determination by starting an inmates' newsletter and agitating for patient rights. Shortly after being released, Dr. Plaut met Johanna Mautner in 1962 and they married in 1963. They moved to Whitesburg, Ky., a tiny coal mining town in Appalachia, because he wanted to practice medicine somewhere where he could make a real difference. Dr. Plaut reveled in providing medical care in Whitesburg and later wrote many stories about his time there. These and many other stories can be found on his blog, drtomsjournal.com.
Patricia Dworken Saphire, age 72 of Dayton, died Feb. 2. Born June 27, 1946 to Morton and Bernice Dworken, she graduated from Orange High School in Pepper Pike and attended Wheelock College in Boston. Mrs. Saphire had a lifelong love of travel (especially taking long walks with her husband, Richard, on the beaches of San Diego) and made an early career in the travel industry. She later served as an executive assistant to the rabbi at Temple Israel. Mrs. Saphire was a woman of valor and hero to her husband of 47 years, Richard Saphire. She was enormously proud of her two sons, Daniel Saphire of Alexandria, Va. and Douglas (Rabbi Rachel) Saphire of Needham, Mass. She adored and found great joy in her grandchildren, Ella and Oren Saphire. She cared deeply for her brother Morton (Anna) Dworken Jr. of Falls Church, Va. and their children, Ben and Jeremy (Maro) of New York, stepsister Leslie (Bruce) Forrest of Boca Raton, as well as brothers and sisters-in-law David (Sandy) Saphire of Centerville, and Marilyn (Carl) Weiss of St. Louis. In her quiet, unassuming manner and with a strong social conscience, Mrs. Saphire worked hard to make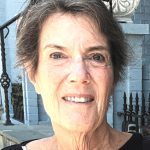 our world a better place. She moved to Dayton 42 years ago and quickly became involved in her new community. As an active congregant and former member of Temple Israel's board of directors, she chaired the synagogue's first two Mitzvah Days and co-chaired the organization's involvement in the Interfaith Hospitality Network. Mrs. Saphire was an emerita member of the Jewish Federation's Jewish Family Service Board, having actively served on numerous committees. She helped to revise the Federation's transportation program, herself accompanying seniors to appointments. In the broader community, Mrs. Saphire worked with Homefull, served on the Family Service Association development committee, the Artemis Center's gala committee, Wegerzyn Gardens MetroPark's membership/development committee, and as its newsletter editor. As a member of the "Posie Patrol," she planted and cared for flowers in the beautification efforts of the Downtown Dayton RiverScape. She was a strong supporter of music and the arts in the Dayton area. In 2018, the Beth Abraham Synagogue Sisterhood presented Mrs. Saphire with its Woman of Valor Award in recognition of her contributions to the community. In humility, Mrs. Saphire shied away from the spotlight but met life with enthusiasm and zeal in her own quiet way. She will continue to inspire her family and friends to care for each other and those in need. Interment was at Riverview Cemetery. Her family offers special thanks to her dear friends, Sandi Simmons, Beth Adelman, and Karin Hirschkatz, her Rabbis Karen Bodney-Halasz and Tina Sobo, and the nurses from Hospice of Dayton. Donations may be made to Homefull, Temple Israel of Dayton, or Hospice of Dayton. May her memory be for a blessing.
Reuben William Wasserman, age 83 of Dayton, passed away Jan. 29. He was preceded in death by his wife, Patricia Wasserman, and is survived by his daughters, Miriam Wasserman and Deborah Wasserman. Born in Israel, he moved to New York as a young child. He made his way to Dayton where he earned bachelor's and master's degrees in engineering from the University of Dayton. Upon graduation, he took a position with Wright-Patterson Air Force Base where he met his wife, Patricia. After retiring from WPAFB, he became an active member of the MG Car Club Southwestern Ohio Centre, and continued to be an enthusiast of stamp and coin collecting. With a twinkle in his eye, Mr. Wasserman was a caring husband, father, and friend to many, and will be dearly missed. Interment was at Riverview Cemetery. Contributions can be made to The Myositis Association, Myositis.org.
Barton Weprin (Z"L) age 71 of Dayton, died on Feb. 1. Mr. Weprin was born July 5, 1947 to legendary parents Charles (Z"L) and Corrine "Pookie" (Z"L) Weprin, whom he loved dearly. Mr. Weprin was followed by three less good-looking brothers, Stuart (Gail), Larry (Meryl), and Michael (Karen). Mr. Weprin and his lifelong best friend, Larry Pollock, graduated from Fairview High School in 1965. Mr. Weprin received his bachelor's degree in business from Ohio State and earned a "master's" in being an Ohio State football fan. He served six years in the Air Force National Guard. Mr. Weprin lived in Dayton, where he became owner of Main Auto Parts and later built a successful real estate brokerage business known as Weprin Realty. He is a past president of the Ohio Commercial Real Estate Exchanges Association. Mr. Weprin held Dayton Flyer basketball season tickets his entire adult life including a few seasons we would all rather forget. Mr. Weprin had deep pride in his three brilliant children: Ben Weprin (Mary Ann) of Chicago and their gorgeous daughters, Elodie (9), Dalton (7), and Pepper (2); Andrew Weprin (Meredith) of Chicago, and their beautiful daughters, Sonia (8), Aleeza (6), and handsome, athletic son, Charles (2); and Becky Dausen (Mark) of Columbus and their amazing daughters, Naomi (5) and Eden (3). Mr. Weprin was married to his loving and devoted wife, Linda, of 22 years, and cared for her children Danny Paxton of Cincinnati, and Melissa Morris (Kirk) of Oakwood like they were his own. He had a close relationship with each of Melissa's children, Aidan (15), Austin (13), Brody (11), and Kate (7). All of Mr. Weprin's grandchildren and many nieces and nephews enjoyed his strong sense of family and humor including his iconic "Bart Man" dance move. He enjoyed playing tennis, fishing with his family, playing the piano, exercising, breakfast at the Golden Nugget Pancake House with his grandkids, and having lots of butter on his popcorn. Mr. Weprin gave his best effort every day and faced all challenges bravely. Mr. Weprin and his love of life will be deeply missed by all. Mr. Weprin was proud of his lifelong association with Dayton's Temple Israel, where he was a co-founder of Temple Israel's Annual Jewish Cultural Festival, proudly served as Temple Israel president, and spearheaded the Dayton Jewish Cemetery consolidation project. Interment was at Riverview Cemetery. Contributions may be made to Jewish Cemeteries of Greater Dayton or Hospice of Dayton.
To read the complete March 2019 Dayton Jewish Observer, click here.