Obituaries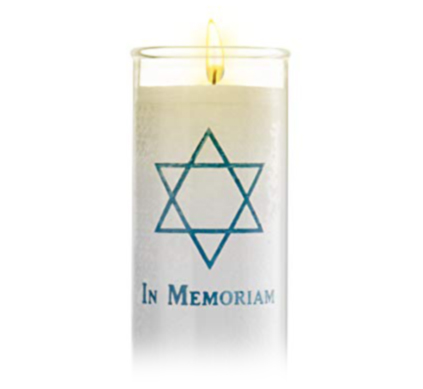 Beatrice Friedman Cowan passed away peacefully on the evening of Shabbat, Oct. 19, six months after celebrating her 100th birthday. She was the daughter of Sarah and Harry Friedman and the sister of Jayne Friedman, Ruth Aides, Joe Friedman, Mickey Friedman and Mose Friedman. She was the wife of Henry Cowan and Joe Hertzberg, both of whom predeceased her. Mrs. Cowan is survived by her five children: Karen Meyer, Andria Young, Nita Leff, Pete Cowan, and Kevin Cowan, nine grandchildren and eight great-grandchildren. Mrs. Cowan was born and grew up in Dayton where she lived until 65, and then relocated to Hollywood, Fla. to be closer to her five children. She lived an amazing life spanning 100 years and will be deeply missed by all.
Carol Denmark Felman, 92, of Dayton passed away Oct. 29 at Bethany Village. She was born on June 29, 1926 in the Bronx, N.Y. Though she lived in Dayton for close to 60 years, she never lost her Bronx accent or her sense of New York style. She attended P.S. 86, followed by course work at Hunter College and Columbia School of Business. She married Stuart Denmark in 1947. To support them while her husband trained to become a surgeon, she worked as an administrative assistant in the classified advertising department of the New York Post. These were some of the happiest days of her life. Mrs. Felman lived life to the fullest. She loved visual art, both as a spectator and an amateur artist, and Broadway shows (she saw many of the greatest musicals ever produced). She enjoyed needlepoint, knitting, swimming, tennis, golf, and world travel. And shopping. For many years, Mrs. Felman served on the board of directors of the Salvation Army's Dayton chapter. She was also an avid supporter of the Dayton Gems during their heyday. She was preceded in death by Stuart Denmark (in 1988), and H. Marvin Felman (2014) to whom she was happily married for 20 years. She is survived by son, Scot Denmark (Linda); and daughters, Lisa Denmark (Dan Flanigan) and Dinah Denmark (Alice Greene); granddaughter, Bailey Denmark (Anita Langemach); and sister, Betty Wartik, of Baltimore. The family thanks Krista, Chelsea, and Denise for their compassionate, loving care of Mrs. Felman. Interment was at Riverview Cemetery. Dayton is called the Gem City, and Mrs. Felman was among its glittering jewels. She will be missed by many. Her joie de vivre and colorful flair will never be forgotten.
Dorothy "Dort" Finder (nee Shaman), age 98, originally from Dayton; Flossmoor, Ill.; Glenwood, Ill.; and most recently Aventura, Fla. She was the wife of the late Jerome M. Finder, cherished mother of Susie Goldberg (the late Johnny) and James A. Finder. Grandmother of Steven (Lissa) Goldberg, Laurie (Dan) Orenstein, Judy (Mike) Leuteneker and Aaron Finder. Gigi of Jacob, Ethan, Alli, John "Mason," Johnny, Ruthie and Harper. She is the daughter of the late Fannie and Benjamin Shaman and stepdaughter of Sally. Preceded in death by five brothers. Fond aunt and friend to many. Mrs. Finder will always be remembered for her generosity, service to the community, friendship, and her sense of humor. Please make donations to the Jewish United Fund of Metropolitan Chicago, Ben Gurion Way, 30 S. Wells St., Chicago, IL 60606, www.juf.org.
Stanford "Shep" Rosen, 93 of Dayton, passed away Oct. 28. He was born in Cleveland (raised in New York) on Dec. 28, 1924 to the late Joseph and Rose (Cooper) Rosen. He is survived by his wife, Phyllis (Friedman) Rosen; children, Eric Rosen, Lori Rosen Rubin (Stephan Rubin); and grandchildren, Rachel and Alauna Rubin. He was also preceded in death by his two brothers, Nathan and Ruben Rosen. Mr. Rosen was a 1948 graduate of NYU business school and ultimately became a successful furniture manufacturer and salesman. He was an avid golfer, photographer, bowler and a loving family man. He was also a devout member of the Beth Abraham Synagogue community. Interment was at Beth Abraham Cemetery. Donations may be made to Beth Abraham Synagogue, Hospice of Dayton, or Michael J. Fox Foundation at michaeljfox.org.
USAF Col. (Ret.) Byron Lee Schatzley, age 98 of Beavercreek passed away Oct. 26. He was born on May 29, 1920 in West Milton, Ohio.
Mildred M. Simon (nee Murstein), age 91 of Dayton, passed away peacefully on Nov. 9. She was born in Cleveland to Elliott and Libbie Murstein. Mrs. Simon is survived by children, Mark (Katie) Berman, Alan (Suzie) Berman, Sue (Steve) Libowsky, and Elliott Berman; grandchildren, Leslie Berman and Elizabeth (Brett) Sklaw, Sam, Sarah and Ruth Libowsky, Hannah and Zoe Berman, and Melinda and Louie Berman; great-grandchildren, Ethan and Eryn Sklaw; and many nieces, nephews, and friends. She was preceded in death by her late husbands, Louis Berman (father of her four children), Julius Kottler, and A. Simon; sisters Lila Freed and Rita Murstein. Mrs. Simon lived most of her life in Piqua and Dayton. She was a graduate of The Ohio State University and completed a master's degree from the University of Dayton. Mrs. Simon was active and enjoyed the arts, was a docent at the Dayton Art Institute, and was a teacher with the Piqua and Dayton Public Schools systems. Contributions may be made in Mrs. Simon's memory to the Dayton Art Institute or to Temple Anshe Emeth, Piqua.
To read the complete December 2018 Dayton Jewish Observer, click here.