Local survivor in UD prof's book on heroic Belgian nuns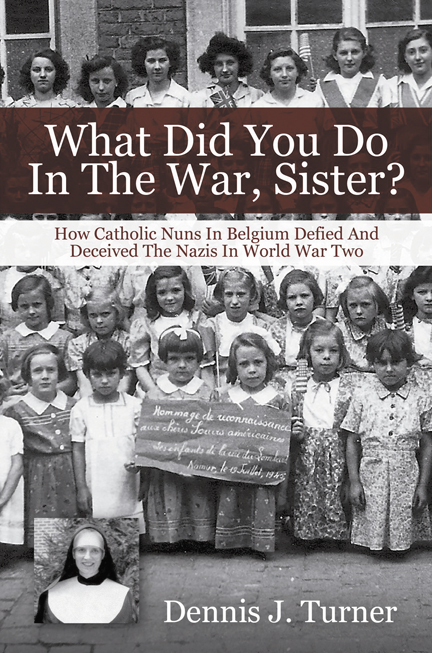 By Rena Neiger, Special To The Dayton Observer
Last year, University of Dayton School of Law Prof. Emeritus Dennis Turner heard a story of heroism that inspired him on the spot to write a book.
In his March 2018 work of historical fiction — What Did You Do in the War, Sister? How Belgian Nuns Defied and Deceived the Nazis in World War Two — Turner says he honors the courage of the Sisters of Notre Dame de Namur, Catholic nuns living in German-occupied Belgium and Italy who joined with the Belgian resistance to hide Jews, American pilots, and other refugees, saving them from the Nazis at the height of World War II.
Turner will discuss his book at Temple Israel on Dec. 9 and at the Boonshoft Center for Jewish Culture and Education on Dec. 13.
He recounts the events in the narrative through imagined dialogue, or in his words, "imaginative non-fiction," to make the nuns' perils and dilemmas more immediate and relatable to the reader.
Turner credits the self-published book to a meeting with longtime friend Sister Kim Dalgarn, who had just been appointed archivist for the Midwest region of the Sisters of Notre Dame de Namur, a worldwide Catholic Order.
Over lunch, she mentioned the discovery of a trove of letters and papers in the back of a file drawer in a Cincinnati archive.
"The sisters of Namur are a tightly connected order who kept meticulous records of their activities over the years," he says. "Fortunately for me, they were written in English."
Sister Kim described some of the remarkable eyewitness accounts in the materials. Turner was fascinated.
By the end of lunch, he knew he'd write a book about the sisters.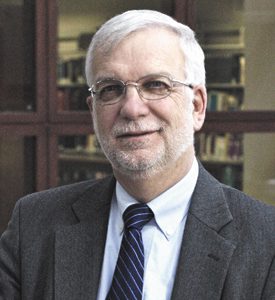 "It was 2017 and came at a perfect time in my life," he says. "I was unhappy at the state of my country. I no longer recognized it. This project came along and took me out of my depression."
The American Jewish Committee has asked Turner to create a curriculum based on the book, for middle and high school students.
"The theme will be You don't have to be a hero. I am going to try it out on my Osher class first," he says of the Osher Institute for Lifelong Learning class he teaches at UD. "I believe high school students can answer moral questions like, 'What would I do?' when confronted with these moral dilemmas…I want them to ask themselves who was responsible. I'll try to get them to engage using common sense and fairness."
Turner says people have an obligation to take moral stands.
"I believe it starts with what we're seeing now — the separation of people into us and them," he says. "You start hearing it at places like cocktail parties. It follows by restrictions put on "them," and it's the first step down a slippery slope. We must stand up and push back from the beginning, even if it's uncomfortable and we don't want to be pushy or aggressive. You don't have to be a hero, but it's important to speak up."
In spring 2017, while teaching a comparative criminal law class for UD's Osher program, Turner met Sam Lauber, a longtime member of Dayton's Jewish community and a retiree from the 88th Air Base Wing Medical Group.
"He sat right in front of the podium," Turner recalls, "and when I described my work on the book, Sam's hand shot up and he said excitedly, 'I was one of the children rescued by the nuns!'"
They went to lunch, and Lauber recounted his early childhood in Belgium as a "hidden child," delivered by his parents to the nuns for hiding. They placed him with a Catholic family in La Louviere, Belgium, saving his life. He, his sister and parents later immigrated to the United States.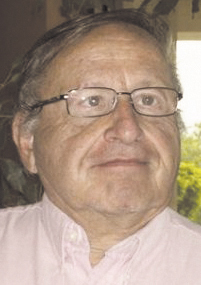 After their meeting, Turner amended his book to include a character that is based on Lauber's story about how he was hidden for a while by Belgian nuns.
Turner says his goal now is to finalize the curriculum for AJC. "I'm at a fork in the road that not many are fortunate to have or to even recognize at this age. I feel that I'm doing what I can to counter the hateful rhetoric we're hearing now. At 73, it's good to have a purpose."
The JCC will present author Dennis Turner at 1 p.m. on Thursday, Dec. 13 at the Boonshoft CJCE, 525 Versailles Dr., Centerville. The program is free. For more information call 610-1555 or go to jewishdayton.org.
He'll also talk about his book as part of Temple Israel's Ryterband Brunch series at 9:45 a.m. on Sunday, Dec. 9 at Temple Israel, 130 Riverside Dr., Dayton. The cost for the brunch is $7. For more information call 496-0050. 
To read the complete December 2018 Dayton Jewish Observer, click here.