Chabad 25th anniversary gala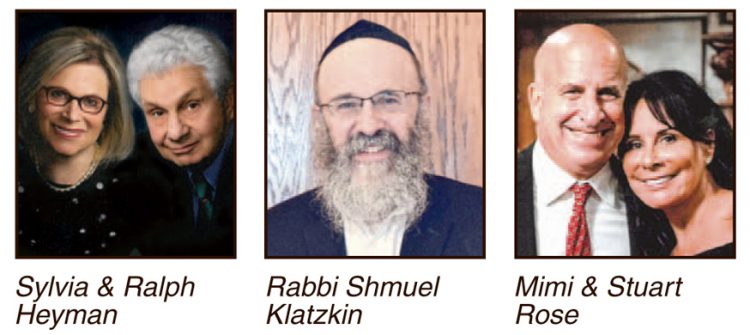 Chabad of Greater Dayton will celebrate its 25th anniversary with a gala dinner at 6 p.m. on Tuesday, Oct. 23 at The Dayton Art Institute.
Honorees for the gala are Sylvia and Ralph Heyman, Rabbi Shmuel Klatzkin, and Mimi and Stuart Rose.
Entertainment for the evening will feature speedpainting with Dan Dunn's Paintjam.
The cost of the gala is $125 per person, with additional giving levels available. For more information and reservations, go to chabaddayton.com/gala25 or call Chabad at 643-0770.
To read the complete October 2018 Dayton Jewish Observer, click here.