Observer wins national award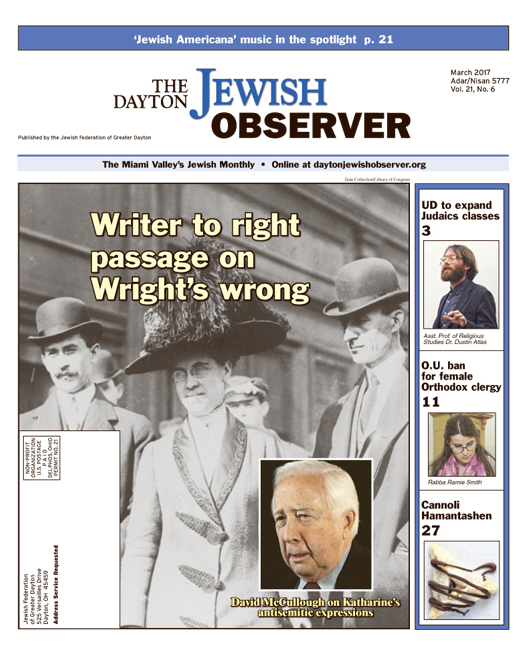 At its annual conference in June, the American Jewish Press Association presented its first-place Simon Rockower Award for Journalistic Excellence in American Jewish History to The Dayton Jewish Observer, in the category of publications with circulation below 15,000.
Observer Editor and Publisher Marshall Weiss received the award for his article, Writer to right passage on Wright's wrong, which was published in the March 2017 issue.
The judge for the history category described the piece as "A fascinating take about one misinformed line in David McCullough's biography about the Wright brothers. In his book, McCullough suggested that the brothers' sister, Katharine Wright, had come about her antisemitism from a place of ignorance. But, using reporting and research, The Dayton Jewish Observer uncovers that Katharine knew Jews thanks to Dayton's decent-sized Jewish population.
"The author concludes the story by recounting his conversation with McCullough, who agrees to update the biography. The story addresses one small line in a popular book but, in so doing, it makes a big statement about American Jewry, which has thrived in all corners of the country for well over a century."
To read the complete August 2018 Dayton Jewish Observer, click here.