Achieving a good death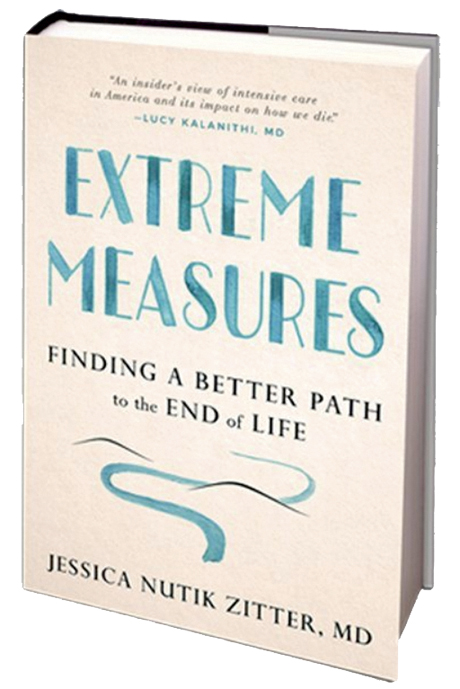 By Michele Alperin, Special To The Observer
There are good deaths and bad deaths. Often, the bad ones happen when the family or the patient refuses to accept that death is near, no matter how many medical procedures doctors try. Giving up is hard, even if the alternative is increased pain and discomfort, with little quality of life.
In her new book, Extreme Measures: Finding a Better Path to the End of Life, Dr. Jessica Nutik Zitter shares her own path from an ICU doctor who used every technology available, to a physician willing to speak about the imminence of death with patients and family, and offering palliative care instead of technological intervention.
Zitter practices critical and palliative care medicine at Highland Hospital in Oakland, Calif. In a telephone interview, she shared experiences with her own family — one in which she couldn't successfully intervene, with her husband's Uncle Barry; the other, in which she was able to guide her father-in-law toward a more humanized death.
Uncle Barry was a smart, tough guy who had parachuted behind enemy lines in World War II and later graduated from Harvard Law School. But this "empowered and strong person" also had an "incredible and abiding faith in doctors."
As he grew fragile, Zitter said, "I tried many times to talk with him about his preference and life-prolonging preferences… but he just wouldn't engage."
As a result, Zitter said, he had a terrible death — intubation, breathing machines, and cardiac arrest that reduced brain function. And his doctors were still considering a heart catheterization.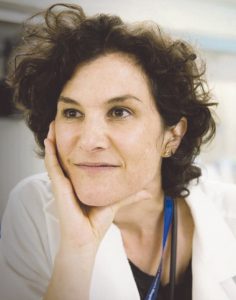 "We were on this conveyor belt that keeps him alive at all costs because of words he said, and that made it a horrible experience to everybody," she said.
With her father-in-law — who had developed leukemia in his late 70s — shuttling back and forth for chemotherapy and getting progressively weaker, things went differently.
When Zitter arrived one day at her in-laws' house and saw an ambulance in front, she told her mother-in-law: "He is so debilitated, if he goes into the hospital, he will get intubated and be attached to a breathing machine until he dies."
Her mother-in-law said, "There's no way that we're willing to take that risk."
The result was two weeks of home hospice, with family around him, singing and holding his hands. Zitter said he died with a smile on his face.
In Zitter's view, medical education and training can create a culture of false confidence and relentless pursuit of the next procedure that gets in the way of achieving a good death.
"Even if you don't know everything, you are supposed to act as if you do. You get the sense that is what the patient wants from you," she said. The result is "moving forward in a businesslike way that feels like confidence," with the result that "you can miss the patient and miss the humanity and miss the opportunity to be open and reflective and collaborative."
The antidote she prescribes is humility.
Another issue, she said, is that doctors don't learn how to break bad news. This means the doctor "is flying without radar," without all necessary information about the patient's desires, which leads to "doing patients a great injustice."
Zitter became a doctor in part due to the reverence in which doctors are held in the Jewish tradition, which includes images of God as a healer and the Talmudic teaching that if you save one life, you save the whole world.
But despite the Jewish belief that we do death well, Zitter said that we don't.
"We do after-death well," she said. "We are not good at dying. We don't actually do the preparations, for example, the way the Buddhist community does; preparing for it, not seeing it as a failure."
The JCC's Cultural Arts & Book Fest presents Dr. Jessica Nutik Zitter at 7 p.m. on Thursday, Nov. 16 at the Boonshoft CJCE, 525 Versailles Dr., Centerville. Tickets are $5 in advance, $8 at the door and are available at jewishdayton.org, by calling 610-1555, or the evening of the event.
To read the complete November 2017 Dayton Jewish Observer, click here.