Obituaries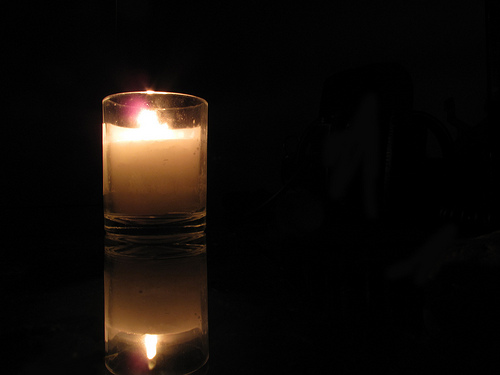 It is with sadness that we report the death of Edward (Ed) Hammerman, son of the late Anne (former editor and publisher of the Dayton Jewish Chronicle) and Ben Hammerman, brother of Miriam (Mimsy) Hammerman Goodman (Martin) and Stanley Hammerman (Cheryl). Mr. Hammerman died on June 23 (29 Sivan) in Chicago following a long fight with cancer. Mr. Hammerman was predeceased by his first wife, Doris Hammerman. In addition, Mr. Hammerman is survived by his beloved wife, Arlene Gitles; his children, Deborah Lindley (Matthew) and Joel Hammerman; and his grandson, James Edward Lindley, three stepchildren and five stepgrandchildren. Mr. Hammerman was buried at Memorial Park in Skokie. Memorial contributions may be made to the Hammerman Family Lecture Fund, c/o Valley Beit Midrash, 4645 E. Marilyn Rd., Phoenix, AZ 85032. Zichrono livracha — may his memory be a blessing.
Helen (Teres) Jacobson died peacefully on July 12 in Denver. Born on Feb. 11, 1936 to Julius and Minnie (Haves) Teres of Cincinnati, Mrs. Jacobson arrived a few minutes ahead of her identical twin sister, Sandy. The family moved to Dayton six months later. The twins enjoyed a close relationship with each other, with younger sister Flora, and with their uncle Manuel Haves, who lived with the family for part of their childhood. Mrs. Jacobson was a proud graduate of Roosevelt High School, where she was a cheerleader and class officer, and of Ohio State, where she majored in education. After graduation she married Jerry Jacobson, and taught first grade at Jefferson Elementary School for two years before welcoming sons Jeff and Dan. Using her teaching skills, she taught her sons to read and unlocked in them a lifelong love of learning. An active member of Beth Abraham Synagogue, she fondly recalled the two great years when she and Mr. Jacobson were youth group advisors. The couple took up tennis, once playing three times in a single day. When her sons grew up and started their own families, she doted on each new addition and was immensely proud of her grandchildren, visiting Columbus and Denver often and sharing their latest news with her friends. Her twin sister was her lifelong best friend, marrying just a week apart, frequently visiting each other's homes in Dayton and Columbus with children in tow, and talking by phone virtually every day for their entire adult lives. She became involved in Republican politics in the late 1970s, at first to support her son Jeff but stayed because she enjoyed it, serving as a precinct captain and ward leader in Harrison Township for three decades, as well as being president of the Harrison Township Republican Club. Her political career culminated with her several years as an employee and unofficial "social director" for the Montgomery County Board of Elections. Mrs. Jacobson was known for her sense of style and expertise on fashion. An accomplished seamstress (winning blue ribbons at the Ohio State Fair), she later became an image and color consultant and sold jewelry at local festivals, wearing her signature colorful hats. She had many shopping adventures including a highlight trip to London and Paris to visit the fashion houses. She brought a discerning eye to her purchases and was known for trying on all available items in her size to compare cut, because "each one fits slightly differently." Mrs. Jacobson had a natural friendliness and a radiant smile. She loved daisies and sunflowers, made her famous Russian tea cookies for every occasion, and fountain diet Coke, but never Parmesan cheese. She could make friends while volunteering at the Schuster Center or while introducing herself to the person standing next to her in the grocery checkout line. She is survived by her husband of 59 wonderful years, Jerry, and their children, Jeff and Dr. Dan (Bev), and grandchildren, Alex, Olivia, and Max. In addition, she is survived by sisters Sandra (Alan) Katz and Flora Russ, sister-in-law Ina Jacobson, five nieces and their families, and a host of friends, each of whom had a special place in her heart. The family wishes to thank the staff at Juniper Village at Aurora, Colo., and is grateful to Kristle Haywood for her kindness and patient attention to Mrs. Jacobson during the past year. Interment was at Beth Abraham Cemetery. Donations may be made in Mrs. Jacobson's memory to Beth Abraham Synagogue or your favorite charity.
Melvin Wiviott, age 90 of Centerville, passed away on June 30. Mr. Wiviott was born in Milwaukee on May 5, 1927. He was preceded in death by his mother, Sylvia Wiviott; father, Benjamin Wiviott; and brothers Wilbert Wiviott and Arnold Wiviott. Mr. Wiviott is survived by his sons, Jeffrey Wiviott, Gary Wiviott; daughter, Sheryl (Mike) Erlichman; grandchildren, Dr. Robert Erlichman (Blair), Brian Erlichman, and Adam Erlichman. Mr. Wiviott had a bachelor's degree in electrical engineering and law degree (JD) both from the University of Wisconsin, where he was a member of Legal Aid and recipient of the Knapp Scholarship. Mr. Wiviott's work career was varied and included working at Allis-Chalmers Manufacturing Company as a patent attorney; A-C Electronics Division of General Motors in a variety of positions supporting the NASA Apollo Spacecraft Program; Astronautics Corporation of America, where he was corporate counsel and general manager of Mark II (F-111 Aircraft) contract administration; and a professor at The Ohio State University. Mr. Wiviott retired as a full professor of contract law at the Air Force Institute of Technology located at Wright-Patterson Air Force Base. Mr. Wiviott was a lifelong member of Temple Israel. Mr. Wiviott enjoyed spending time with his family, who accompanied him on travel throughout the world. Interment was at Riverview Cemetery. Memorial contributions may be made to the charity of your choice.
To read the complete August 2017 Dayton Jewish Observer, click here.