Obituaries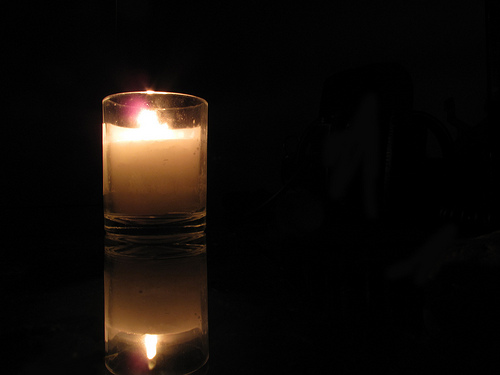 Larry Balas, age 94 of Dayton, passed away June 16. Mr. Balas was born Dec. 9, 1921 in Cibakhaza, Hungary. He was a Holocaust survivor and immigrated to Dayton in 1956. Mr. Balas retired from GM. He was an avid sports enthusiast. He coached soccer for many years and enjoyed bowling. Following his retirement, he and his wife operated Sylar Antiques until 2015. They enjoyed traveling the world, collecting. Mr. Balas was preceded in death by his parents, Sandor Klein and Gizella Bernczweig Klein, two brothers, Gyorgy Klein and Endre Balazs. He is survived by his wife, Sydelle; children, David (Susie) Opper, Gary (Kay) Opper and Stephen (Sheila Barker) Opper; three grandchildren, Amy Opper-Scoville (Dawn), Amanda Opper and Lawrence Opper; two great-grandchildren, Emily and Morgan; nephew, Gyorgy (Mari) Balazs and their family, all in Hungary. Interment was at Riverview Cemetery. Memorial contributions may be made to Hospice of Dayton or the charity of your choice.
Fred R. Leventhal passed away peacefully on June 16. Born in Cleveland on June 22, 1921 to Fanny and Louis Leventhal, Mr. Leventhal was the youngest of seven. He died a week shy of his 95th birthday. Mr. Leventhal is survived by his wife and constant companion of 69 years, Maxine, their two children, Fern (husband, Augustine) and Todd (wife, Gabriele), five grandchildren, three step-grandchildren, and several great-grandchildren. At the age of 18, Mr. Leventhal and his brother Harry arrived in Springfield to purchase Vining Broom. After serving in the Pacific in World War II, he returned to Springfield and married Maxine Margolis from Dayton. As a young Jewish man, Mr. Leventhal worked every day to make Springfield a place where all people, regardless of faith, race or creed, were welcomed and could prosper. As his business grew to become one of Springfield's largest employers (providing jobs for more than 650 people in four states), Mr. Leventhal continued to work tirelessly, committing himself equally to the development of his business and to engendering social change. In an interview, Mr. Leventhal shared, "When I came to Springfield, probably the greatest hurt I had was that I could not join the Junior Chamber of Commerce because I was Jewish." Today, however, Mr. Leventhal's emphasis on inclusion has helped Springfield become a place where religious beliefs no longer exclude an individual from civic engagement. Indeed, as stated by Mr. Leventhal, "My challenge was to make Springfield a good place for more people. Rather than running away from the community, I stayed here and fought." His devotion to his community is highlighted by years of service on local boards, such as City/Community Hospital, Clark State, Wittenberg University, Mental Health Levy, CHIEF, and Springfield Foundation. Mr. Leventhal also received numerous awards for his efforts to build and strengthen the Springfield community from organizations including the Springfield Rotary, Kiwanis, Jaycees, Opportunities for Individual Change, Springfield Management Association, and Junior Achievement for which he was inducted into the Springfield Business Hall of Fame. Wittenberg University was especially meaningful for Mr. Leventhal, as he served on its board of directors and established the Fred R. Leventhal Family Lecture Series — a free lecture series open to the public that for 34 years brought speakers such as Nobel laureate Elie Wiesel, entrepreneur and publisher of Forbes magazine Malcolm Forbes, and historian Doris Kearns Goodwin to Springfield. Celebrating his significant contribution to humanity, his community, and the world, Mr. Leventhal received an honorary doctorate degree from Wittenberg in 2006. A deeply religious man, Mr. Leventhal was also a lifetime member of Temple Sholom and served as its board president. Furthermore, Mr. Leventhal was known nationally, serving as a board member of the Hebrew Union College-Jewish Institute of Religion, and as president of the National Broom Association. Yet, for Mr. Leventhal, it was always the relationships that mattered most. A champion of culture and service, Mr. Leventhal touched the lives of everyone whose path he crossed. Working across political lines, Mr. Leventhal fought tirelessly to make jobs available to the working class communities of America. Whether it was in partnership with the National Conference of Christians and Jews or with his dear friend Richard Kuss, Mr. Leventhal pushed for political, social, cultural and economic change. Through these efforts, Mr. Leventhal has been an inspiration to us all; he was and will always be a profound reminder that finding common ground and building bridges is not only the true path to progress, but also, in these times of pressing cultural divisions, exactly what Springfield and America need. Please carry on the wishes of Mr. Leventhal by supporting the dreams and aspirations of local residents and donating to Temple Sholom, the Fred R. Leventhal Family Lecture Series at Wittenberg University, or the Fred R. Leventhal Scholarship Fund that will be established through the Springfield Foundation.
To read the complete July 2016 Dayton Jewish Observer, click here.