Rosenwald celebrates forgotten benefactor of African-American schools, artists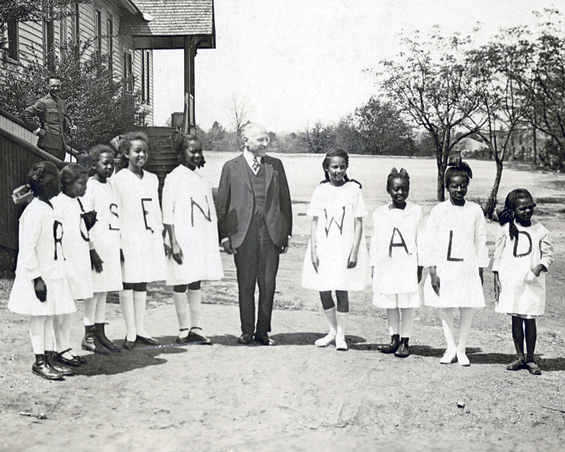 Film Review by Michael Fox, Special To The Dayton Jewish Observer
The recent history between Jews and African-Americans, from the Crown Heights riot of 1991 through the dustup between Black Lives Matter and Bernie Sanders last summer, is strewn with misunderstandings.
One has to go back half a century to the Civil Rights Movement, and the Freedom Summer voter-registration campaign of 1964, to find a time when the minorities shared a close bond.
Indeed, when the late human rights activist Julian Bond and Rabbi Dr. David Saperstein, now the U.S. government's ambassador at large for International Religious Freedom, tackled the subject of black-Jewish relations on a 2003 panel on Martha's Vineyard, audience member Aviva Kempner fully anticipated hearing about the '60s.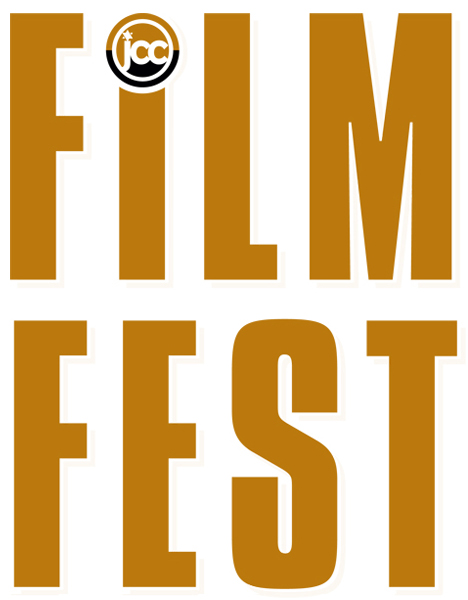 Bond and Saperstein revisited those halcyon days, but they also regaled the crowd with black-Jewish history from a hundred years ago. At its center was Chicago businessman Julius Rosenwald, the greatest philanthropist that Kempner — and practically everyone else — had never heard of.
The tenacious Washington, D.C. director of the entertaining and invaluable historical documentaries The Life and Times of Hank Greenberg (1998) and Yoo-Hoo, Mrs. Goldberg (2009) — and a favorite at Dayton's JCC Film Festival — had found the next subject in her series of what she calls "underknown Jewish heroes."
Rosenwald will screen at the JCC Film Festival on April 19, followed by a discussion with Kempner. It's a revelatory documentary about a remarkable man whose exceptional commitment to helping others was rooted in the tenets of his religion.
The portrait that emerges is of a man who would revel in the fact that his contributions outlived him, and wouldn't much care that he's largely forgotten.
Although the film making is relentlessly prosaic — with talking-head interviews and still photographs the primary building blocks— Kempner unearths so much colorful and compelling information that it scarcely matters.
Rosenwald's father was a German immigrant, a 19th-century clothes peddler who married the sister of his New York City employers. The couple moved to Springfield, Ill., where they started a clothing store.
In the late 1870s, when their eldest son, Julius, was a teenager, he spent a year working for his uncles in New York. He realized there was more opportunity in the new business of mass-produced clothing, and founded such a company in Chicago with his brother and cousin.
Chicago-based Sears, Roebuck & Co. was one of their main customers, and a series of events led to Rosenwald becoming a co-owner in 1895. His management acumen propelled the retailer to astonishing growth over the next decade, and he amassed a substantial personal fortune.
Active in the Reform temple Chicago Sinai, and influenced by its spiritual leader, Rabbi Emil G. Hirsch, Rosenwald supported various Jewish projects. After meeting Booker T. Washington and visiting the Tuskegee Institute in Alabama, Rosenwald agreed to also fund a handful of rural black schools.
The institutions were conceived to provide black children with a quality education at a time when separate and unequal was the status quo. All well and good, but it was the way Rosenwald structured his philanthropy that proved instrumental to their success.
He put up half the money, and the black community in each location came up with the rest through their own contributions, donations from white neighbors and grants from state boards of education.
Because the schools were built (and rebuilt when they were torched by arsonists), painted, maintained and administered by blacks, a strong sense of ownership and pride was instilled.
All told, Julius Rosenwald seeded the establishment of more than 5,200 Rosenwald schools all across the South.
A chorus of prominent African-Americans, including author Maya Angelou, Sen. John Lewis, columnist Eugene Robinson and Julian Bond, recount the difference that a Rosenwald school made in their life and/or in the black community.
If this remarkable episode is news to you, you're far from alone.
"Usually older Chicago people and Southern blacks know this story," Kempner says.
Following a screening of Rosenwald at the annual NAACP convention in Philadelphia last July, the filmmaker reports, "So many people testified, 'This school made me who I am today.'"
Rosenwald devotes a chunk of its running time to the Rosenwald Fund's support of black artists and musicians in the 1930s and '40s. Those grants were essential to sustaining and developing African-American culture, but it's the Rosenwald schools that give the film its emotional and inspirational punch.
In Dayton, the film will be presented in memory of philanthropist Carole Rabinowitz, one of the founders and a staunch supporter of the JCC Film Fest.
"Not all of us have the resources to give what Julius Rosenwald did," Kempner says, "but all of us have a Julius Rosenwald in us. In our communities, in our schools — there's something we can do. I think the film will be a great healing tool, as well as a learning tool."
The JCC Film Fest presents Rosenwald at 7 p.m. on Tuesday, April 19 at Cinemark at The Greene, in memory of Carole Rabinowitz. The documentary's producer and director, Aviva Kempner, will take part in a discussion after the film. Tickets are available at the door, at jewishdayton.org, at the Boonshoft CJCE, 525 Versailles Dr., Centerville, or by calling Karen Steiger at 610-1555. 
To read the complete April 2016 Dayton Jewish Observer, click here.