Obituaries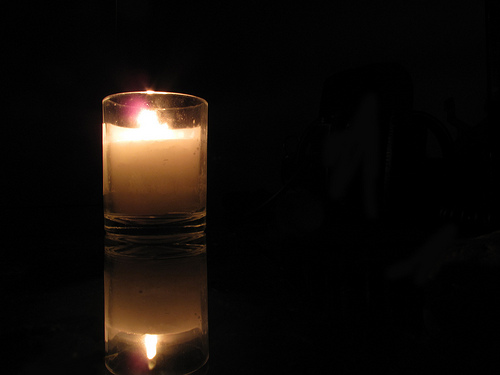 Darcy J. Alter (nee Zelman) of Beachwood, Ohio passed away on Nov. 30. She was 54. Mrs. Alter bravely and courageously battled cancer for 10 years and due to her spirit and joy and the way she lived her life, no one thought that the disease would claim her life. She was the loving wife of Randy. Devoted mother of Sophie, Max and Sadie. Cherished daughter of Harriet and Jerome Zelman. Dear sister of Dan (Ellen) Zelman, Debby Rapoport and David (Ivy) Zelman. Beloved daughter-in-law of Betty and Sid Alter and sister-in-law of Jill Schaeffer and Mitch (Linda) Alter. Adored aunt and friend to many. Interment was at Mt. Olive Cemetery, Cleveland. Friends who wish may contribute to the Gathering Place, 23300 Commerce Park Dr., Beachwood, OH 44122.
Evelyn Cynthia Barnett, age 85, passed away peacefully at her residence, One Lincoln Park, on Nov. 24. Mrs. Barnett was born to Eastern European immigrants Pearl and Harry Mason in Malden, Mass. on Jan. 5, 1930. She graduated from Salem Teachers College, now Salem State University — where she was noted for her violin playing — and then taught elementary grades in the Malden public school system. In 1961, she married Boston native Dr. Louis Barnett and moved to Dayton, where he had established his medical practice. Together, they worked side by side in his medical office on Wayne Avenue. Mrs. Barnett was an active member of the Montgomery County Medical Society Alliance, and for years offered the opening prayer at its luncheons. She was preceded in death by her husband, Louis, in 1993. Mrs. Barnett is survived by her daughter and son-in-law, Donna and Marshall Weiss; grandchildren, Levi and Adina; brother and sister-in-law, Marvin and Susan Mason; nieces and nephews. The family thanks Mrs. Barnett's team of caregivers and Hospice of Dayton for their excellent care, allowing her to live her final days in comfort and with dignity. Interment was at Riverview Cemetery. Memorial contributions may be made to Jewish Family Services or the charity of your choice.
Gerald "Jerry" Kantor, age 90 of Kettering, passed away Dec. 1 at Kettering Medical Center surrounded by his children. He was born in Dayton on Sept. 7, 1925 to the late Hyman and Sylvia Kantor. He is survived by his wife of 66 years, Roberta "Bobbie" Kantor. Mr. Kantor is also survived by his son and daughter-in-law, Jeffrey and Beverly Kantor; daughter and son-in-law, Brenda and Scott Meadow; grandchildren, Dana and James Faello, Jon Kantor Meadow and AnnaMarie Sintetos, Sydney Heath Meadow, Rachel Abroms-Heyne, Mark Heyne, Beth Abroms-Miranda, Valente Miranda; great-granddaughter, Sasha Miranda; great-grandson, Jacob Heyne; brother-in-law and sister-in-law, James and Diane Duberstein; sister-in-law, Marlene Kantor; six nieces and nephews; and lifelong friend, Beatrice Ballas. Along with his parents, he was preceded in death by his three brothers, Arnold, Paul, and Milton; three sisters-in-law, Sally, Polly, and Ilo; and his in-laws, Herman and Mutz Duberstein. Mr. Kantor was a lifelong Daytonian. He graduated from Roosevelt High School and attended Miami University. He served his country in the 82nd Airborne during WWII, and was awarded a Bronze Star for valor at the Battle of the Bulge. He spent 22 wonderful years working with his brothers in the retail grocery business. He spent the next 14 years working alongside his son, Jeff, also in the retail grocery business, and finished his career with the Victory Wholesale Group, a company started by his brother. He was an avid cyclist, loved to travel, and enjoyed spending time with his friends and family. Interment was at Riverview Cemetery. Contributions may be given to the Veteran's Memorial Museum in Germantown, Ohio, the Jewish War Veterans of Dayton, or to the charity of your choice.
Carole A. Rabinowitz, age 77 of Dayton, died peacefully, Dec. 14, 2015 at her home surrounded by her family. Mrs. Rabinowitz was born in Dayton on April 23, 1938 to the late Victor and Ida Appelblatt. She graduated from Fairview High School in 1956, attended The Ohio State University and graduated from the University of Miami, Coral Gables, College of Education. Mrs. Rabinowitz was a community leader and philanthropist, and was particularly active in the Jewish community for many years. She was a longtime member and former board member of Beth Abraham Synagogue; a member of its sisterhood, Hadassah and a recipient of the prestigious Women of Valor award. She was active in the Jewish Federation of Greater Dayton, serving as the chairperson for Jewish Family Services, was the first woman to lead the United Jewish Campaign for Dayton, and served on the National Board of UJA Women's Division. She was a loving wife, mother, grandmother and devoted friend. Mrs. Rabinowitz is survived by her beloved husband of 57 years, Bernie; daughters and sons-in-law, Beth Rabinowitz of Gaithersburg, Md., Judith R. and David Bernstein of Gaithersburg, Md., Laura and John Ryzenman of Columbus; son and daughter-in-law, William and Erin Rabinowitz of Columbus; sister, Beverly Louis of Dayton; brother and sister-in-law, David M. and Deborah Appelblatt of Dayton; grandchildren, Rachel Rabinowitz, Josh and Ari Bernstein, Leah, Jack and Anna Ryzenman, Kathryn and Michael Rabinowitz; devoted cousin, Lois (Louis) Hoffman of Dayton; many nieces, nephews, cousins, other relatives and many friends. Interment was at Beth Abraham Cemetery. Memorial contributions may be made to Beth Abraham Synagogue, The Hospice of Dayton or the charity of your choice in her memory.
William I. Shaman, 90 of Dayton, passed Dec. 12. Born July of 1925 to Benjamin R. Shaman and Fan Goldzwig Shaman, he is survived by his closest friend, Betty Sweeney; sister, Dorothy Finder (Aventura, Fla.); daughter, Cathy Contreras (Rio Rancho, N.M.); son, Andrew; and many nieces and nephews. Mr. Shaman graduated from Fairview High (class of 1943). He was a Navy signalman in World War II, graduated from Ohio State/Ohio University, practicing law until age 75. Please donate to your favorite charity. He will be missed by many, but will live in our hearts forever.
Harriett R. Zawatsky, age 77 of Dayton, passed away Dec. 18. She was preceded in death by her parents, Jack and Helen Kollinger, and her sister, Shirley Schatz. Mrs. Zawatsky is survived by her husband of 53 years, Ivan; daughter, Joni (John) Burton; son, Steve (Angie) Zawatsky; five grandchildren, Erica and Rachel Burton, Eli, Phoebe and Lyla Zawatsky; brother-in-law and sister-in-law, Ed and Roberta Zawatsky; many nieces, nephews and cousins. Interment was at Riverview Cemetery. Memorial contributions may be made to the charity of your choice.
To read the complete January 2016 Dayton Jewish Observer, click here.