Withstanding horrors of war, here and in Israel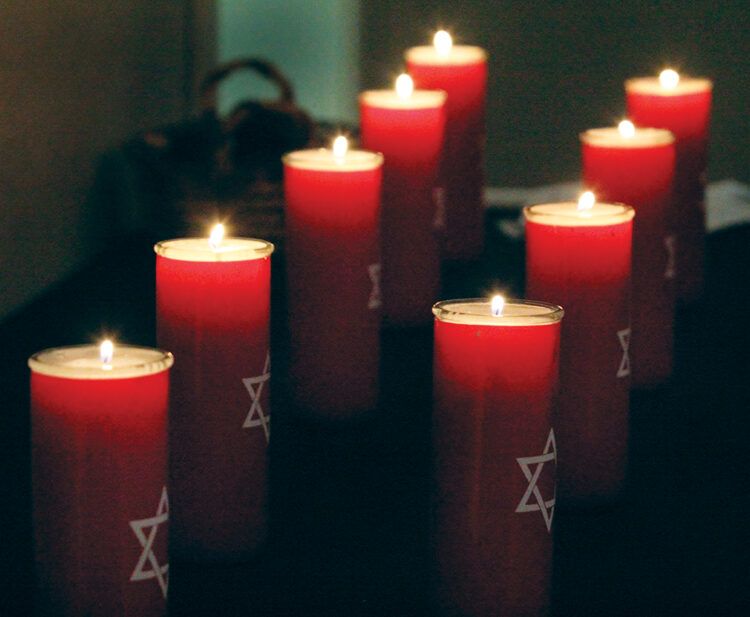 The Observer has heard from area residents who have been affected by the Israel-Hamas War and from Israelis with close ties to the Miami Valley. We share some of those stories here.
Through a child's eyes
Just a few Jewish families have children enrolled at a public elementary school in Miami County. In one of those households, the parents don't allow their 8-year-old son to have a smartphone.
After Hamas invaded Israel Oct. 7, the parents of this 8-year-old Jewish boy talked to him in age-appropriate terms about what was going on.
When news outlets reported that a former Hamas leader had designated Friday, Oct. 13 as the "Day of Jihad," a "global day of protest against Israel," some parents across the region — Jewish and non-Jewish — chose not to send their children to school that day.
But at this school, Jewish families did send their children. On the school bus that morning, a 9-year-old boy sitting behind the 8-year-old Jewish boy showed him graphic videos of the war. The 9-year-old and two of his friends told the 8-year-old Jewish boy that "Hamas was coming to the U.S.A. and was roaming streets and killing kids."
"Everyone was just talking about the war that's been going on," the 8-year-old shared with The Observer.
"I got sucked into the conversation and I tried to get out. And they kept saying my name. And I was trying to mind my own business. I was scared. Like school's going to be on full lockdown. That's what I thought."
The 8-year-old also said he got in trouble with his teacher later that day for talking to kids about it in class, "because it's scary."
He said he told his teacher, "It's hard for me having a Muslim friend because their family lives there and I just feel bad for them. My teacher yelled at me. She didn't let me finish my sentence."
After those incidents, the boy told his mother he didn't want to go to school and wanted to move. "He said he feels like he can't trust anyone," his mother added.
His mother said she talked with the teacher on Monday and let her know what was going on. She also talked that day with the principal, who boarded the bus Tuesday morning and addressed the three 9-year-old boys directly. The principal told them they can't watch videos on the bus.
"I don't know that there's really much that the school can do," the mother said. She acknowledged it was possible there was no antisemitism or malicious intent on the part of those 9-year-olds. "I feel better that the principal was willing to hear me and seemed to understand."
For her part, the mother explained to her son that those videos are hard for even grown-ups to watch, "that I really needed him not to be looking at videos that any of the kids are showing him. And that if he had questions, that he could talk to me, and of course, the rabbis. And just reiterating that he is safe at home, that they're not coming here, that I felt that we were safe."
Knowing U.S. backs us 'is tremendous.'
Hadas Bar-Or lives in Tel Aviv. She is the consultant for the Dayton Region Israel Trade Alliance, a partnership with Montgomery County Business Services and the Dayton Development Coalition. As she attempted to write this update, she had to seek shelter from rockets three times:
"Most of all, I can't believe the slaughter that went on in Israel near the border with Gaza. Extensive areas, villages and towns, were conquered by Hamas. They hold kids and youngsters as hostages. They handcuffed them and then shot or cut off their heads in front of their parents. They slit the throats of babies, kids, women, and old people.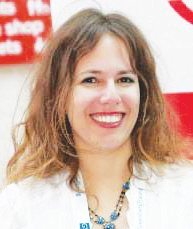 "Not only did they record the horrors, but at times, took the person's mobile phone and sent the videos out to their families on WhatsApp. At times they posted the video on the person's Facebook profile. They made sure people were completely burned alive in their own homes and/or in the cars. Girls were raped next to their dead friends. Body parts cut off of living people. Entire villages looted and burned to the ground. Hamas wiped out entire families. They even shot their dogs.
"(Montgomery County) Commissioner Rice wrote me that they are lighting the Montgomery County Administration Building blue and white, a sign to the thousands of cars that pass by on the highway that you are in solidarity with Israel. I'm deeply moved by the gesture. Knowing the U.S. is backing us is tremendous. We are very grateful.
"I was asked if this will have an impact on trade and business relationships between Israel and the U.S., specifically the Dayton region. I believe the answer is no. Israel has been through many wars throughout its 75 years of existence and still managed to strive, innovate, collaborate and develop extensive business relationships with the U.S. — to the great benefit of all — even during times of war."
From Western Galilee Hospital,in Dayton's Partnership region
Israel's Western Galilee region is connected to Dayton's Jewish community and 16 other Jewish communities across the central United States through the Partnership2Gether program of the Jewish Agency for Israel. Western Galilee Hospital, a key participant in the program, has received more than 170 injured combat soldiers in the north since the beginning of the war.
Under the direction of Dr. Masad Barhoum, it's the largest hospital near Israel's northern border and the only one in Israel that can fully operate in bombproof facilities, located underground.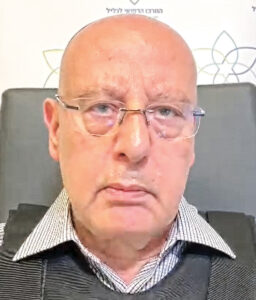 "This is a very difficult time for the country, maybe the worst scenario that has ever been," Barhoum said in a video message Oct. 10 from the hospital. "Our hospital stood strong in previous wars and emergencies, and we stand strong in the hard days ahead."
As reported in the Jerusalem Post Oct. 21, Western Galilee Hospital has temporarily suspended the British BBC network from the site until further notice, citing BBC's "biased coverage of the war."
— Marshall Weiss
To read the complete November 2023 Dayton Jewish Observer, click here.