Lessons learned from people & pets kick off JCC's annual Cultural Arts & Book Series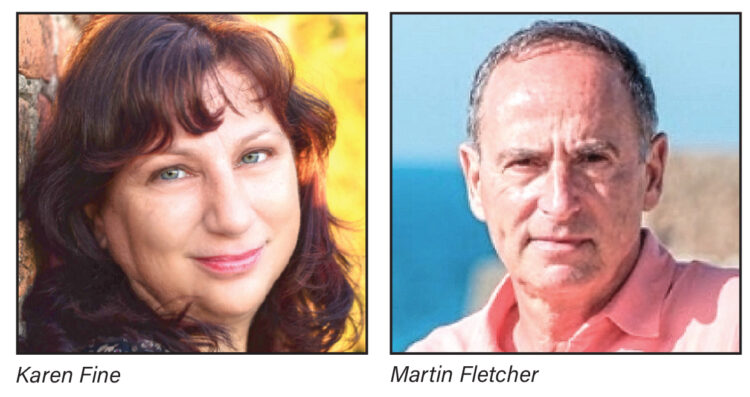 A New York Times bestselling author/veterinarian and a National Jewish Book Award winning longtime NBC News Israel correspondent/bureau chief will raise the curtain on the JCC's 2023-24 Cultural Arts & Book Series in October.
Karen Fine opens the series Oct. 19 with a talk about her new memoir, The Other Family Doctor: A Veterinarian Explores What Animals Can Teach Us About Love, Life and Mortality.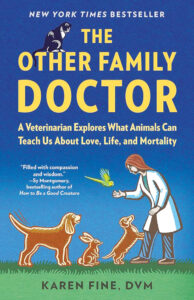 A holistic veterinarian who celebrates the relationships between animals and people, Fine is an associate veterinarian at Central Animal Hospital in Leominster, Mass. For 25 years, she owned and operated her own house-call practice in Massachusetts. She is also the author of a textbook, Narrative Medicine in Veterinary Practice.
An hour before Fine's talk, CABS will host an animal service resource fair.
Prolific author and television journalist Martin Fletcher returns for his third talk on the CABS program, Oct. 29 at University of Dayton. This time, he'll discuss his latest book, Teachers: The Ones I Can't Forget.
He shares stories of what he's learned over his four decades of reporting.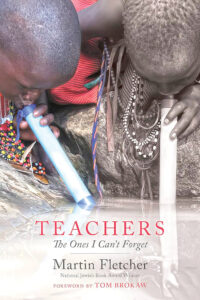 "My business was to meet people on the worst day of their lives, tell their story, and move on, often to a different tragedy in a different country," Fletcher recounts in the book's introduction. "I needed thick skin, but many left a scratch on my soul. I learned from their lives, and they changed me."
The JCC series continues with a dozen more events through April. For details, click here.
The JCC Cultural Arts & Book Series opens with Karen Fine, Thursday, Oct. 19 with an animal services resource fair at 6 p.m. followed by her talk at 7 p.m. at the Boonshoft CJCE, 525 Versailles Dr., Centerville. The cost is $5. Donations of pet food, cat litter, and animal treats are encouraged.
In partnership with the University of Dayton Dept. of Communication, CABS will present Martin Fletcher on Sunday, Oct. 29 at 2:30 p.m. at Science Center 114. Free parking on campus is available at Lot B. The cost is $7, free for students with ID.
To read the complete October 2023 Dayton Jewish Observer, click here.