Obituaries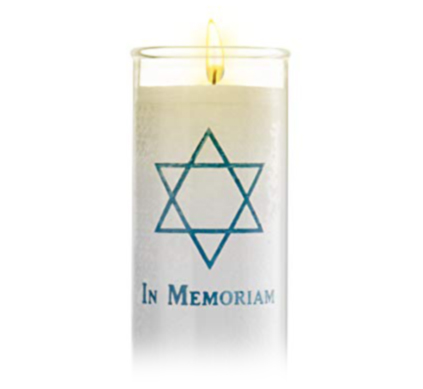 Joyce Abromowitz, age 89, passed away on Aug. 4. She was preceded in death by her parents, Benjamin and Edith Kovner; and brother, Richard (Arlene) Kovner. She is survived by her husband, Herman Abromowitz; daughter, Leslie (Daniel) Chase; son, David (Cathy) Abromowitz; brother, Robert (Selma) Kovner; grandchildren, Emily (Akiva Schick) Chase, Ellie (Justin Hod) Chase, Julie (Yari Garner) Chase, Sarah Abromowitz, Emma Abromowitz, and Sofia Abromowitz; great-grandson, Benjamin Schick; many nieces, nephews, cousins, and friends. Interment was at Beth Jacob Cemetery. Contributions in her memory may be made to Congregation Ahavas Sholom (ahavas-sholom.org) or Columbus Torah Academy (torahacademy.org). Online guest book at epsteinmemorial.com.
Sammye J. Harrison, 87 of Piqua, passed away on July 25. She was a graduate of Walnut Hills High School, Cincinnati. She attended the University of Cincinnati. She married Stanley M. Harrison on Feb. 26, 1956. After marrying, she commuted from Piqua to complete her BFA from Wittenberg University. Sammye raised three children and was actively involved in supporting them in their numerous activities. She was past president of High Street Elementary School PTA and the AAUW. Using her artistic skills, she produced many of the advertisements for Barclay's Men's-Women's Clothiers. Ultimately, as co-owner of Barclay's with her husband, Stanley, she opened and ran the women's department. Additionally, she was a very active member of the Piqua Country Club and the Nine Hole Golf League. She was active in the Columbian Club, YWCA, YMCA, Mainstreet Piqua, and the Piqua Chamber of Commerce. She loved playing bridge and golf. She was always thrilled for the end of the year Nine Hole Golf League Bloody Mary Party. She was past grand marshal of the Mainstreet Piqua Christmas Parade. She had a green thumb and loved growing orchids and African violets. She was a very active member of Beth Abraham Synagogue and was very committed to raising her family in her faith. She was a snowbird who would spend a portion of each year in Deerfield Beach, Fla. Her beloved husband, Stanley M. Harrison, predeceased her. She is survived by her daughter, Tamar Harrison (Andrew Jepsky); son, Norman Harrison; and son, Bert (Terri) Harrison. She is also survived by six grandchildren: Kaela, Alexandra, Ellie, Slava, and Valentina Harrison, and Lauren Jepsky. She is also survived by brother, Raymond (Lee) Elman, and many nieces and nephews. She was predeceased by her parents, Ethel and Charlie Elman; daughter­ in-law, Toni Davis-Harrison; and sister-in-law, Shirley Manes. Interment was at Beth Abraham Cemetery. Sammye actively contributed to many charities. Those planning an expression of sympathy may wish to consider memorials to Pink Ribbon Girls, Miami County Hospice, Family Abuse Shelter of Miami County, Greene Street United Methodist Food Pantry, or the Piqua and/or Lehman Educational Foundations.
David Gary London, Lt. Col., USAF, Ret., age 67, passed away on Aug 20. He is survived by his wife, Kim Dinsmore; daughters Allison Fields (Kevin) and son Lucas; and Stephanie Cronstein (Adam) and sons Zev and Ari; brother, Chuck London; and sister, Sally Carnevale (Lou). Dave grew up in West Caldwell, N.J. He graduated from the U.S. Air Force Academy in 1978, and his first assignment upon graduation was at Kennedy Space Center, where he worked on the first four space shuttle launches. Other assignments took him to Edwards AFB, Calif.; Maxwell AFB, Ala.; and Wright-Patterson AFB. He retired from the Air Force at Wright-Patt as a lieutenant colonel. Later, Dave cofounded and became chief operating officer of a successful science and technology company which supports local, Department of Defense, and National Oceanic and Atmospheric Administration programs. He also joined with a group of friends as co-owners of Ugly Dog Distillery, a craft distillery in Michigan. Always serving the community, Dave was active in Temple Beth Or, including as president, and with the Jewish Federation of Greater Dayton. He provided his time and considerable building skills to the National Museum of the U. S. Air Force. Among his many projects, he restored the museum's Prejudice and Memory: A Holocaust Exhibit. Dave was recently selected as the museum's 2022 Volunteer of the Year in recognition of his truly significant contributions. Dave was a devoted and loving husband, father, and grandfather. He treasured being part of a close-knit extended family, including beloved nieces, nephews, and cousins. His family was truly the most important thing in his life and spending time with them was what gave him the most joy. He showed his love in so many ways, but most notably, Dave loved to cook and spoil his family and friends with delicious meals. Dave loved to travel. He was truly passionate about Israel and visited numerous times. He took beautiful pictures of all of his travels and always sent postcards and brought home souvenirs for his adoring grandchildren. Dave was also known for his sense of humor, and you could always count on him for a corny dad joke or bad pun. Interment was at David's Cemetery. Please consider making a donation to the charity of your choice.
To read the complete September 2023 Dayton Jewish Observer, click here.