Family comedy iMordecai's unusual path to the screen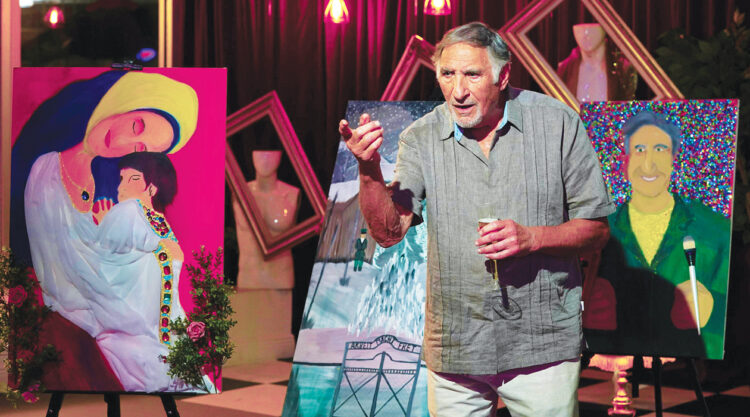 By Stephen Silver, JTA
The real Mordecai Samel, at the time in his late 70s, really didn't want an iPhone in 2015.
The Holocaust survivor who had been living in south Florida since 2004 didn't see a need. His taped-together flip phone worked fine. But his son Marvin insisted.
One thing that helped convince Mordecai to give in: the ability to listen to the klezmer music of his youth that the iPhone provided.
"One day I got off a plane, and I called my dad, and all I could hear was static," Marvin Samel said.
Soon Mordecai was going to iPhone lessons at a local store six times a week.
"It's there that I see my father holding court, telling stories," Marvin said about the lessons, "and I said, this is it. This is the vehicle to tell the story as a screenplay."
Thus sprung an unusual comedy film inspired directly by first-time director Marvin Samel's life, centered on a Jewish family that is split by a stark generational divide.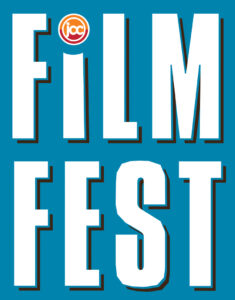 In the film — as in the Samels' real lives — Marvin (Sean Astin) attempts to sell his cigar company while his father's antics continually get in the way and his mother (Carol Kane), who has Alzheimer's disease, sometimes wanders off.
"I had to tone him down for the movie, because no one would believe me if I actually printed the truth. He's always getting himself into trouble," Samel said of the real Mordecai, a retired plumber, played onscreen by Tony and Emmy Award winner Judd Hirsch.
At the same time, Marvin's wife, who has just given birth to twins, is upset with him about delays in the company sale and the family's resulting cash crunch.
Mordecai agrees to take the iPhone lessons and befriends the instructor (Azia Dinea Hale) whom he calls "Einstein Nina," someone with a surprising family backstory of her own.
Mordecai tells her stories about his family's escape from the Nazis when he was a child, showing her family pictures from before the war and noting that he can't remember his mother's face.
These stories, Marvin Samel said, were inspired more by the stories told by Mordecai's brother, who was older when the family fled, than by his own. The family left Poland in 1939, when Mordecai was 3 and his older brother was 6. They first went to the Soviet Union and eventually to Brooklyn.
Mordecai's family was from Janów Podlaski, a small town in Poland at the center of the territory split by Hitler and Stalin in 1939. Some flashback sequences are presented in animation.
Marvin Samel sold his company, Drew Estate Cigars, in 2014. The film was mostly self-financed, in part from the proceeds of the cigar company's sale, "all the way through distribution."
He had never before set foot on a movie set prior to the first day of filming of iMordecai.
Samel taught himself filmmaking in part by taking online courses through MasterClass from the likes of Martin Scorsese, Ron Howard, and Jodie Foster, and he also had a chance meeting at a dinner with retired basketball star Ray Allen, who had made a novice acting appearance in Spike Lee's He Got Game when he was in his early 20s.
Allen's advice was to spend some time on movie sets to get a feel for things, but not much was filming in south Florida at the time.
iMordecai was shot in 23 days in late 2019, meaning that Samel filmed a movie that starred Hirsch as a heavily-accented, old-world Jewish immigrant inspired by a relative of the filmmaker at least a year before Steven Spielberg did the same for The Fabelmans.
Hirsch was nominated for an Oscar for his role in that movie, his first Academy Award nomination since Ordinary People more than 40 years earlier.
Samel's film, which features the city of Miami extensively, has been a hit in Florida. It had its world premiere in January 2022 at the Miami Jewish Film Festival, where it won the audience award for best narrative film.
"I think that this film has the capacity to possibly impact and resonate with people of all ages," said Igor Shteyrenberg, executive director of the festival.
Perhaps the success with the older Florida crowd has to do with the universality of the film's subject matter. Even Warren Buffett, the famed investor, turned in his flip phone for an iPhone back in 2020, when he was nearly 90, even though he had bought many billions of dollars in Apple stock by that point.
JCC Film Fest will screen iMordechai at 10 a.m., Tuesday, June 20 at The Neon, 130 E. Fifth St., Dayton. Sponsored by Hadassah, the screening includes a 9:30 a.m. reception and speaker Tara Feiner, JFS senior director, after the film. Tickets are $12 and may be purchased here or at the door. The film will also be available to view online.
To read the complete June 2023 Dayton Jewish Observer, click here.