Former longtime JCC Early Childhood director Audrey MacKenzie dies at 68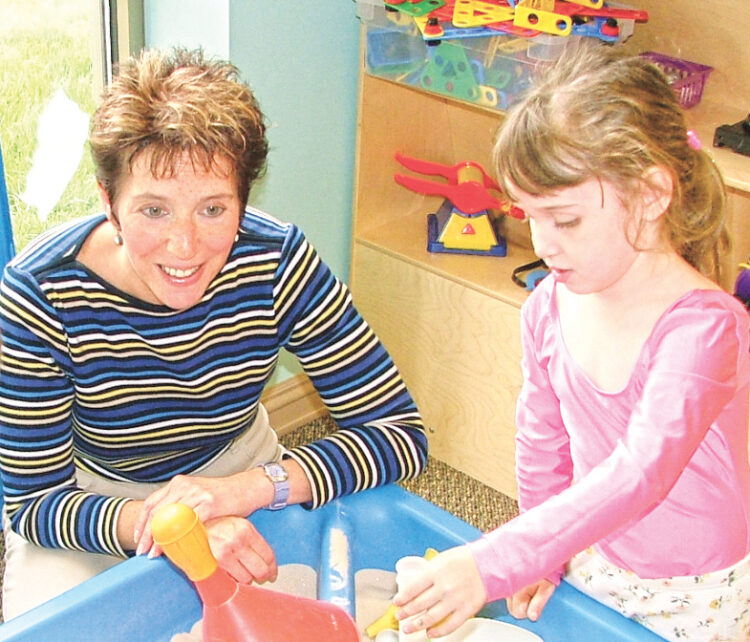 Audrey MacKenzie, who worked in the Jewish Community Center Early Childhood program for 20 years — 17 of them as its director — died April 5 following a prolonged battle with cancer. She was 68.
A Chicago native, Audrey came to the JCC with 24 years of early childhood experience, including four as director of a local KinderCare Learning Center and 12 as a KinderCare district manager.
"You're fortunate if you find something to do in your life that is your calling," she said in a 2005 Observer interview. "And I always felt that being involved with children in some way has been my life calling."
It was community members Gina Kahn and Phyllis Royce who approached Audrey about working for the JCC when the Boonshoft Center for Jewish Culture and Education was being built in 2002.
At the time, Audrey was leading part-time Mommy & Me classes at the Kettering Recreation Center. Gina and Phyllis were in the class with their 2-year-old boys.
"They said, 'this center is opening up and you have got to go and apply for a job to become a teacher," Audrey recalled.
After three years as the JCC's lead 4-year-old teacher at the Boonshoft CJCE, the Jewish Federation asked Audrey to interview for the JCC's early childhood director position.
The JCC operates under the auspices of the Federation.
"Her passion for her role at the JCC in 2021 was just the same as when I first met her," said JCC Senior Director Marc Jacob, who was the JCC's program director in 2005 and its director from 2006 to 2008. He returned to Dayton's JCC two years ago.
"As she was retiring last fall, I asked what she loved about her job. She looked at me, smiled, and said there was only one reason she stayed for so many years: the children," Marc remembered. "She knew every one of them and their families. She loved to see them learn and grow. She took great pleasure when former students returned to visit her or when she saw them at community events.
"We'll continue to provide the excellent early childhood experience she gave to all as we honor all she achieved in her time with us."
Former JCC preschool teacher Danna Kaplan recalled Audrey as "a force to be reckoned with and the backbone of the school. She ruled with her heart. Anyone who truly knew her knew that."
— Marshall Weiss
To read the complete May 2023 Dayton Jewish Observer, click here.