Chabad 30th anniversary gala to honor children of Mangels and Simons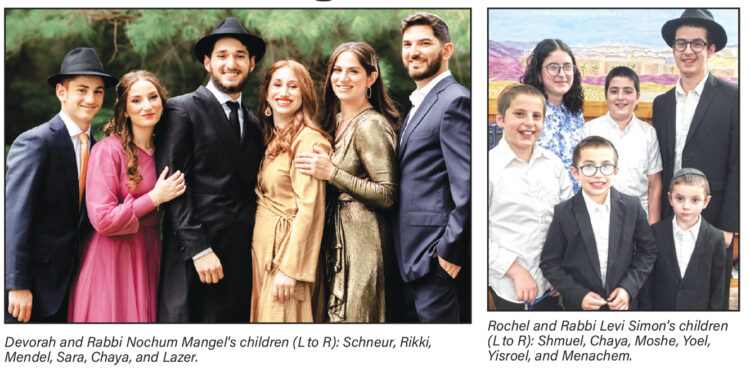 Chabad of Greater Dayton's 30th anniversary gala will honor the children of its founders and directors, Devorah and Rabbi Nochum Mangel; and the children of Chabad's longtime youth and program directors, Rochel and Rabbi Levi Simon.
The dinner will be held at 6 p.m., Sunday, June 4 at Chabad, 2001 Far Hills Ave., Oakwood.
The Mangels arrived in Dayton as shluchim (emissaries) of the Chabad-Lubavitch movement in the summer of 1993. Through programming and worship services, the Chasidic Jewish outreach and educational organization aims to "foster and bolster Jewish knowledge and identity, thereby ensuring Jewish continuity."
The Simons came to Dayton in 2004. Rochel Simon also provides Judaic education at the JCC Early Childhood program. Levi Simon is also the director of Judaics at Hillel Academy Jewish day school.
The cost to attend the gala is $100. RSVP at chabaddayton.com.