Obituaries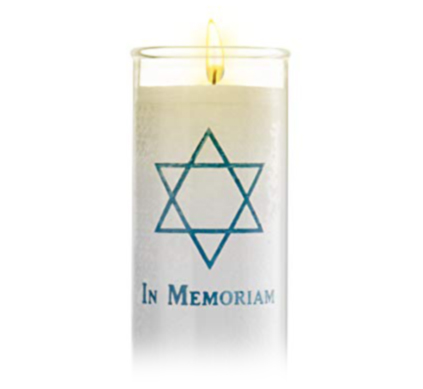 Michael Fishbein, age 69, died peacefully in his sleep Nov. 9 at home in Franklin, Mass. Michael was born and grew up in Queens, N.Y. He graduated from Stuyvesant High School, Bernard Baruch College of the City University of New York, and received his Ph.D. from Clark University in Worcester, Mass. Michael's love of learning drew him to a career in academia. He served several colleges and universities as a teacher and administrator, spending time in Albany and Syracuse, N.Y.; Lyndonville, Vt.; Nashua, N.H.; Dayton, Ohio; and New London, Conn. His career brought him to Franklin as vice president, academic affairs, at Dean College in 2014. He retired from Dean at the end of 2019. Friends and family will remember Michael for his sharp wit, his work ethic, his kindness, and his love of good bourbon. Michael was predeceased by his parents, Irving and Lila Fishbein. He is survived by his beloved wife of 30 years, Mary Ann Oppenheimer, his sister Phyllis Sandler, nephew Matthew Sandler, niece Shelby Sandler Kempler, three great nieces, a great nephew, and many, many cousins. Interment was at Temple Israel Cemetery, Guilderland, N.Y.
Phyllis F. Morris, age 84, of Dayton, passed away Oct. 29 at Brookhaven Assisted Living. Phyllis was born in New York City in 1938, was a 1960 graduate of City College of New York, and a lifelong avid baseball fan of her beloved New York Yankees. She was an early childhood special education teacher for 47 years, working with Dayton Public Schools for 33 years. In the 1980s, she assisted in the design of the individualized education plan for children with special needs and was a member of Beth Abraham Synagogue. Phyllis was preceded in death by her beloved husband, Donald J.; parents, Murray and Margie Struhl and sister, Renee Otis. She is survived by her daughters, Paula Esterline of Brookville, Jessica Simko of Mason; son, Herbert Morris of Centerville; grandchildren, Melanie Esterline, Jason and Rachel Simko; dear friend, Mary Willenborg; other relatives and friends. Interment was at Beth Abraham Cemetery. If desired, memorial contributions may be made to Susan G. Komen Breast Cancer Research or Hospice of Dayton in Phyllis' memory.
To read the complete December 2022 Dayton Jewish Observer, click here.