Obituaries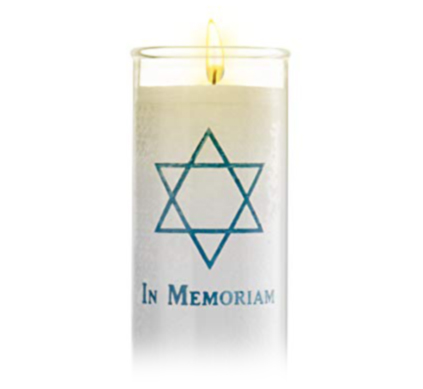 Raymond L. Must, a prolific and highly respected artist in the Dayton arts community, died peacefully on July 22 at age 93. For more than three decades, Ray taught printmaking and drawing in the Department of Art and Art History at Wright State University, inspiring generations of young artists. Ray was a co-founder of the Dayton Printmakers Cooperative and a longtime board member of the Dayton Visual Arts Center (now The Contemporary Dayton), where he established the annual art auction. He was an integral and active member of the Miami Valley arts scene, leading printmaking workshops and teaching drawing after his retirement, as professor emeritus at Wright State. Ray received a Lifetime Achievement Award from the Montgomery County Arts and Cultural District. Ray was married to his beloved Eleanor — muse, supporter, and intellectual partner — for over 68 years. He was the adored father of Rachel (Joel), Miriam (Gary), and David (Meredith), and grandfather of Sam, Jae, Gabriella, and Griffin. Primarily a printmaker, Ray constantly experimented and developed different printmaking techniques. He also worked in many media, including film, watercolor, and, in his later life, painting large unstretched canvases, filled with gesture, color, and texture — always in service of his searching vision. Ray said, "It seems amazing to me the way meanings become compressed and embodied in a work of art." He was never without a sketchbook, filling hundreds of them over his lifetime. He felt compelled to work on his art at every opportunity. "If I don't draw every day, I feel like I have done something wrong." Interment was at Riverview Cemetery. If desired, memorial contributions may be made to the ACLU or the Wright State University Foundation for the Ray and Eleanor Must Printmaking Fund in Raymond's memory.
Carol A. Nathanson, age 77, of Dayton, passed away July 21, 2022 at The Hospice of Dayton. Carol was a professor emeritus of art history at Wright State University in Dayton, retiring after 30 years of service. She received her B.A. from Mount Holyoke College in 1966 and her Ph.D. from The Johns Hopkins University in 1973. Prior to joining the Wright State University faculty in the fall of 1979, she taught at Oberlin College and Case Western Reserve University in Cleveland. Dr. Nathanson served on the boards of trustees of the Dayton Visual Arts Center, the Springfield (OH) Museum of Art, the Midwest Art History Society, and the Great Lakes American Studies Association. She had been a member of the Dayton Art Institute's Exhibitions and Education Committee, chaired Dayton's Public Arts Commission, the Springfield Museum's Curatorial Affairs Committee, and was a longtime member of Dayton's Landmarks Commission. Carol also served as a panelist and site consultant for Ohio Arts Council, was an event evaluator for Ohio Humanities Council, and a community arts grant panelist for Culture Works. She authored numerous publications and professional talks. Carol was an active member of Beth Abraham Synagogue and Congregation Etz Chaim, Cincinnati. Carol was preceded in death by her parents, Mary and Rubin Arnold of Riverhead, N.Y. and is survived by her loving husband of 52 years, Jim Nathanson of Dayton; brother and sister-in-law, Henry and Hollie Arnold; niece, Raquel Turknett; great-niece, Mara Arnold; great-nephew, Max Turknett, all of Jacksonville, Fla.; and many other relatives and friends. Interment was at Beth Abraham Cemetery. If desired, memorial contributions may be made to The Tenth Life Cat Rescue, P.O. Box 178, Alpha, OH 45301 or the charity of your choice in Carol's memory.
To read the complete September 2022 Dayton Jewish Observer, click here.