Obituaries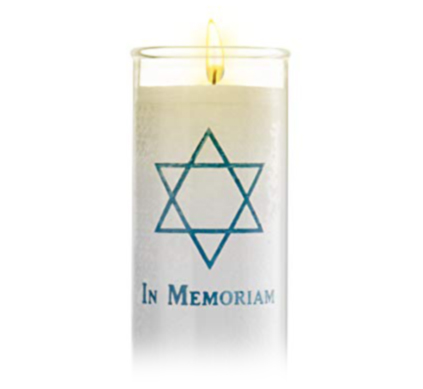 Dr. Steven M. Cohen, age 70, passed away peacefully on June 25 after battling many years of chronic illness. He leaves to mourn, his loving wife of 42 years, Jude, and beloved children, Kelly Cohen, Daniel Cohen (Rachel) and their son Ryan, and Alex Cohen (Rebekah) and their daughters Isla and Magnolia. Steven is also survived by his sister, Harlene (Stephen) Johnson, brother, Herbert Cohen, brother-in-law Michael (Barbara) Ryan and nieces and nephews. Our family is fortunate to have several cherished friends that are considered family. You know who you are. Steve obtained both his undergraduate degree in biology and his Doctor of Medicine degree from the University of Cincinnati. He entered the U.S. Army Medical Corps in 1978 and focused his residency and later practice on internal medicine. After discharge from active duty, Steve devoted 30 years to serving U.S. veterans at the Dayton VA Medical Center. He held the position of chief of ambulatory care, chief of staff, and the director of VAMC. Steve enjoyed teaching and he was a faculty member and member of the admissions committee of the Boonshoft School of Medicine at Wright State University for many years. Steve was also active in the Dayton Jewish community. He served as a two-term president of Temple Beth Or and chaired Jewish Family Services of Dayton's Jewish Federation. Interment was at David's Cemetery. Steve requested a party be held in celebration of his life at a later date. The family would like to thank the many caregivers we were blessed with on our journey. The staff at Kettering Health Washington Township, Otterbein Springboro, Home Instead, and Hospice of Dayton gave us all extraordinary care with a smile. Donations may be made to Hospice of Dayton, the American Heart Association, or the American Diabetes Association.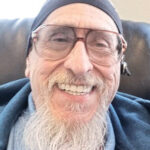 Richard Gruber was born and raised in Brooklyn, N.Y. He was born with health issues and they did not expect him to live to age 5, but he surpassed their expectations and they readjusted the expectation that he would not live to see age 20. Being the rebel that he was, he once again defied the odds. Rich chose to attend college in Nebraska, where he learned to ride horses and formed unbreakable bonds with people. Rich ended up passing away at age 75, on July 7, 2022, living his life to the fullest with friends, family, and lots of adventures. Rich married the love of his life, Hindy Bloom Gruber, and they had two kids, Rachel and Elliott Gruber. In 1982, they moved to Ohio due to the opportunity for Rich to work at NCR as a consultant. Rich loved NCR and was proud of his work there, and more importantly, he made lifelong friends there that loved and supported him until his last breath. His sister Diane Paul lives in New York to this day, and despite the miles between them, they spoke every day. Rich will forever be remembered for his uniqueness, humor, intelligence, quirkiness, creativity, chattiness, spirit, and passion. Rich was loved by many and his legacy will live on through the impact he made on the lives of everyone he met. Interment was at Beth Abraham Cemetery. Donations can be made to the The National Multiple Sclerosis Society.
Terry Mitzman, age 65, passed away on July 2. She is survived by her husband, Mark Mitzman; daughters, Jennifer (Brian Rosichan) Mitzman and Melanie (Scott) Morales; parents, Julius and Betty Loeser; sister, Frances (Steve) Balf; grandchildren, Naomi, Yoni, Rayna, and Cecelia; many nieces, cousins, and friends. Interment was at New Agudas Achim Cemetery in Columbus. Terry and Mark lived in Dayton for 20 years and raised their daughters here. They were active members of Beth Jacob Congregation. Terry was mostly a stay-at-home mom. But her love of people led her into many years of part-time work in retail sales. She could also be found several times per week playing mah jongg with friends at Meadowbrook Country Club. Much of the beautiful artwork in her home came from her needlepoint hobby. Contributions in Terry's memory may be made to Lifeline of Ohio at lifelineofohio.org, Beth Jacob Congregation or a charity of donor's choice.
Edwin M. Ziskin (12-10-1932 to 12-22-2021). Ed was born in Dayton to Molly and Abe Ziskin on Dec. 10, 1932, and spent the first five years of his life in Dayton where he went to Longfellow School for kindergarten. The family then moved to Piqua, where Molly opened her own dress shop and Abe worked for Val Decker Meat Packing Co., where he carried sides of beef to restaurants in Dayton, a trip he made daily. Ed went to Piqua grade and high school where he graduated in 1950. He briefly attended The Ohio State University, but when he returned to Piqua in 1953 to work alongside his father, he was drafted into the Army. After boot camp, Ed was sent overseas to Eniwetok, a mile-long atoll in the Marshall Islands. His uniform of the day was khaki shorts, Hawaiian shirts, and flip flops. His R&R was Hawaii, almost 3,000 miles away. His year there was quite eventful as the government was conducting secret thermonuclear tests near the Eniwetok atoll. In all, Ed witnessed 13 tests in the year he was there!! But what he talked about most was seeing sharks feeding on garbage, looking at huge clams and eels, and suddenly being stranded in deep, shark-infested water when the tide changed. He laughed about cookouts on the beach with steaks he had ordered as a supply sergeant. After his discharge from the Army, Ed once again tried higher education at Ohio State. Golfing and enjoying time with his new friends interfered with his studies and once again Ed returned to Piqua for work. He had many sales jobs, including selling radio time and Windlight signs. But then, two friends, Charlie Schommer and Bernie Malcolm, offered Ed a chance to be in business for himself and that was the beginning of Colonial Stone in Piqua in the Armco quarry. Beautiful limestone was blasted out, cut into building-size pieces with a diamond cut saw, and sold for use in walls and homes. His stone was used at Hueston Woods Park and Burr Oak State Park. While at Ohio State, Ed met Patsy. They married in 1957 and had three children: Jan, Sam and Linda. Trips to the quarry always meant the family dog would go swimming in the pond. It also meant a visit to see Abe and Mollie. Ed loved golf, his golfing buddies, jazz, and old movies. He had a passion for classic clothes, shoes and hats, which included steaming and cleaning in the old fashioned way. He loved his golden retriever Jake. He enjoyed eating out at his favorite places and was known to travel for food. We'd go to Cincinnati to the Maisonette, and the Blue Gibbon for fried rice; Columbus to the Top for lobster tails, and a martini with no vermouth; also to Columbus to Massie's for pizza and the Clairmont for onion soup and banana cream pie; Shapiro's in Indianapolis for corned beef; and Greenville for Maid Rites. He ordered rye bread from Davis Bakery in Cleveland, which was delivered by UPS. One time we made the rounds looking for ribs, found Burbank's in Cincinnati and when they closed we went to Tipp City to Hickory River BBQ. Yes, he was a foodie. Of course we went to Jungle Jim's too. He liked cars, but not flying. He had an inner GPS sense of direction. He had a sort of Don Rickles sense of humor with a very distinctive voice. The family would like to thank the staff on Emma 4 at Maria Joseph Nursing Home and especially the kind people at Bella Care Hospice who attended to Ed. Ed is survived by his wife, Patsy; children, Jan Ziskin, Sam (Meredith) Ziskin, Linda (Mike) Krehnbrink; grandchildren, Max and Jack Ziskin, Josh (Olivia), Marni, Will, Sam and Kali Krehnbrink. Interment was at Dayton National Cemetery.
To read the complete August 2022 Dayton Jewish Observer, click here.