Obituaries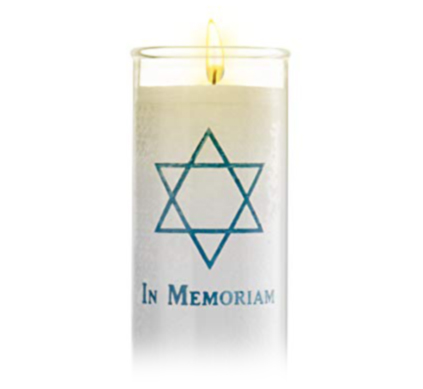 Joell Alter (J.J.), son of Betty Alter and the late Sid Alter, passed away June 3. After graduating The Ohio State University, he began his career in Dayton working for the Dayton Jewish Center. He then moved to Philadelphia, beginning his 20-plus years in the medical industry. He is survived by his sister, Jill; brothers, Mitchell (Linda) and Randall. He was the uncle of Mollie, Allie, Sophie, Max, and Sadie. He loved fashion, Broadway, dogs, and his many friends. And mostly his mother, Betty. A celebration of life will be held Sunday, July 10 from 3 to 5 p.m. at One Lincoln Park. He will live on in our hearts forever.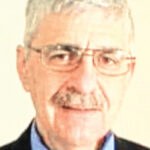 Howard M. Bender, age 64, passed away suddenly at his home in Glendale, Ariz. on May 28. Born in Dayton, he was the son of the late Annalee (nee Block) and Donald H. Bender. He attended Jefferson Elementary School, Colonel White High School, and was graduated from Fairview High School in 1974. He subsequently attended Washington University in St. Louis, and was graduated from University of Iowa in 1978 with a B.A. in political science and history. He earned an MBA from Roosevelt University in 1986. He lived most of his adulthood in Buffalo Grove, Ill., where he built his career at AGIA, and was an active volunteer and marathon runner for several causes. More recently, he and his family moved to Scottsdale. Howard was known for his personal integrity, diligence, willingness to help others, sly sense of humor, and devotion to his wife and children. He is survived by his wife of 41 years, Becky (nee Kramer); daughter and son-in-law, Ellen and Anton Akilov; and two grandchildren, Sarah and Michael of Scottsdale; son, Donald Bender of Detroit; and sister, Michelle Bender, of New York City. Interment was at Mt. Sinai Cemetery in Phoenix. Donations in Howard's memory may be made to the Leukemia and Lymphoma Society, or to the American Heart Association.
Marcia E. Burick of Leeds, Mass. died peacefully in her sleep, June 4, after celebrating her 60th college reunion at Wellesley College surrounded by lifelong friends and classmates. She graduated from Wellesley College in 1962 with a major in political science. She was born in Dayton in 1940 to Simon and Rachel Burick. She graduated from Fairview High School and was always connected to family and friends in Dayton. Upon graduation from Wellesley, Marcia was the recipient of two Mai Ling Soong prizes, which allowed her to attend a NATO youth conference in the south of France. She then joined the staff of the Press and Public Affairs Office of the U.S. Mission to the U.N., under the leadership of Amb. Adlai E. Stevenson in September 1962, just a few weeks before the Cuban Missile Crisis. She spent much of the next decade raising children, Ken and Dan, and embracing her new home in Northampton, where she moved to in 1968. Marcia became active in politics and community services. During that time, she was also working as a press director and speech writer for such organizations as Planned Parenthood of New York City, the Institute for International Education, The Fund for Peace and, occasionally, for the National Committee on U.S.-China Relations. She used to say that she drifted to the job of press officer for the visit of the Chinese Table Tennis Team to the United States in Spring 1972 after the National Committee, a non-governmental organization, asked the U.S. Table Team Association, then in China in Spring 1971 at the invitation of Premier Zhou En-Lai, to invite the Chinese team to make a return visit to the U.S. in 1972, the beginning of U.S.-China Relations. She traveled with the teams throughout the U.S. in April 1972. After moving to Northampton, she earned an M.A. in Urban Studies at Smith College and wrote her thesis on Hong Kong Resettlement Housing, having received the Mary Elvira Stevens Fellowship for Wellesley alumni for travel and research abroad.
In 1980 she became chief aide to the mayor of Northampton for a number of interesting years in local government and, during breaks, was able to organize and conduct several tours of the world. Although she worked and traveled the world extensively, Northampton was her home. She was deeply involved and committed to the community, its people, and its institutions. She was a longtime and active member of Congregation B'nai Israel and was a staple at every political function. Her home in Fairway Village, Leeds was her home base and she entertained friends from all over the world and spent time with her close friends in the neighborhood.
She worked for many years, often under USIS or USAID auspices, consulting on social services or teaching government best practices in such places as the Baltics, Poland, Nigeria, Gaza, South Africa, and ran a program over several years for the Institute for Training and Development for government officials in Indonesia.
She is survived by her son Ken and daughter-in-law Amanda and her grandchildren Samantha and Nathaniel. She is also survived by hundreds of devoted friends locally and globally. Marcia was known for her incredible warmth and generosity and will be dearly missed by all. Her husband, Edward McColgan, passed away earlier this year. Her memory will be a blessing and her acts of kindness and good deeds will live on in this community and around the world. Contributions may be made to the Northampton Community Foundation.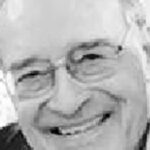 Richard S. Levinson of Chestnut Hill, Mass., died peacefully of natural causes on May 19 at Kimball Farms Nursing Center in Lenox. Born in Dayton on Dec. 16, 1934, Richard (Dick) Levinson was the oldest son of Rose and Jule Levinson. He and his brothers Steve and Jim grew up in a close-knit community, where his parents welcomed friends, family, and visitors to their home for meals and Jewish holidays. In high school, Richard worked at his family's poultry business. He graduated as valedictorian of Fairview High School and earned degrees from Harvard College and Harvard Business School.
Richard married and raised three children, Jeff, Brian (Tony), and John, with his then wife Ann (now Stern). He worked many years for Binswanger Glass Co., served as president of a wallcovering manufacturer, and moved to Concord, Mass. where he co-owned the local print shop. He was conscientious in applying lessons learned from his early days in the family business about treating customers well — he especially enjoyed meeting new people who came into the shop in Concord. Richard acted in local theatre on the Concord, Arlington, and Maynard stages and was an active member of the Concord Rotary Club. Later in life, he met Phyllis Walt, and for over two decades they shared their love of music, opera, and hosting friends for meals and Scrabble.
Richard is remembered lovingly by Phyllis Walt, his brother James (Meredith), his sons Jeff (Lisa Gianelly), Brian/Tony (Rhonda), John (Renana Keynes), and his grandchildren William, Matthew, Joseph, Alexandra, Ayla, and Davi, as well as beloved Dayton family members. He was predeceased by his brother Steve (Rose).
The family would like to thank the staff at Kimball Farms for the care they provided.
The family will hold a memorial service for family and friends at a future date. A donation in celebration of Richard's life can be made to a charity of your choice, or consider planting a tree in honor of his life.
Robert S. "Bob" Weinman, age 91, of Dayton, passed away June 8. He was born on Nov. 23, 1930, in Toledo to Harry and Ida Weinman. Bob was a proud graduate of the University of Toledo where he was a member of Alpha Epsilon Pi Fraternity and earned his bachelor's and master's degrees in education. Bob was a U.S. Army veteran and member of the Jewish War Veterans. Following his service, he pursued a career in education spanning over 30 years, during which he served as assistant superintendent for employee relations with Dayton Public Schools. In his retirement, he worked alongside his wife, the love of his life, in their home-based invitation and stationary business, By Invitation Only. Bob was a longtime member of Beth Abraham Synagogue, where he at one time served as vice president and treasurer. Bob was preceded in death by his beloved wife of 52 years, Retta. He is survived by his daughters and sons-in-law, Barbara (David) Shon of Dayton, Arlene (Herbert) Biel of Bethesda, Md.; grandchildren, Samuel (Sarah) Shon, Rachel Shon, Erin and Andrea Biel; and great-grandchildren, Olivia and Ava; sister, Rochelle Russell of Toledo; and several nieces and nephews. Interment was at Beth Abraham Cemetery. Memorial contributions may be made to The University of Toledo Foundation, Beth Abraham Synagogue, or the Hospice of Dayton in Bob's memory. The family would like to thank The Laurels of Kettering and Hospice of Dayton for their care and support of Bob.
To read the complete July Dayton Jewish Observer, click here.