Obituaries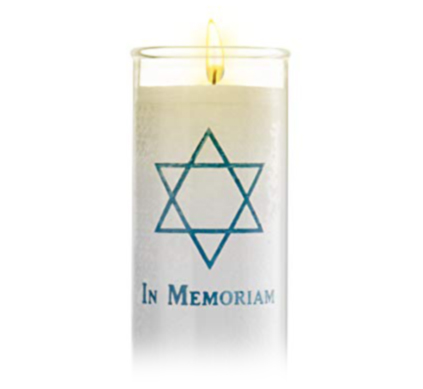 Barbara Gerla, nee Ullman, age 65, passed away May 7, beloved daughter of Louis J. and Doris Ullman, devoted wife of Harry Gerla, loving mother of Rachel (Adam) Wilson and Kenneth M. Gerla, dear sister of Alan J. (Margie) Ullman and Howard (Rimma) Ullman and dear sister-in-law of Lisa G. (James) Feder. Barbara is also survived by her beloved dog Buttons, and her beloved cats Pumpkin and Cole. Barbara was a 1977 graduate of Miami University and a 1980 graduate of the University of Cincinnati College of Law. She practiced in the area of business law from 1980 until her retirement in 2004. After her retirement, Barbara served as a volunteer mediator for the Dayton Mediation Center and as a volunteer for a number of community organizations. Memorial contributions to the Humane Society of Greater Dayton, the Jewish Federation of Greater Dayton, Temple Beth Or, Isaac M. Wise Temple Cincinnati or the Leukemia & Lymphoma Society would be appreciated.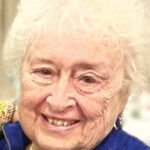 Shirlee C. Gilbert, age 87 of Dayton, passed away May 1. Shirlee was born to Morris and Rose Cooper in Canton on May 2, 1934. She graduated from Canton McKinley High School and attended The Ohio State University where she majored in education and was a member of Delta Phi Epsilon Sorority. While at OSU, she met her future husband, Ronald. They married on Dec. 26, 1953. In 1959, Shirlee and Ron moved to Dayton when he joined the practice of the late Dr. Charles Thomas. Shirlee was a doer. She served as president of the Women's Auxiliary of the Ohio Optometric Association and worked at Dayton Optometric Center. She was very involved with the Jewish community of Dayton, serving as president of Temple Israel, chair of the JCC board, helped to settle Russian immigrants, chaired the Women's Division of the Jewish Federation of Greater Dayton, and also served on its board, and was the adult president of the B'nai B'rith Youth Organization. She also served on the Jewish Family Services Advisory Board. In 2004, Shirlee and Ron were presented with the Robert A. Shapiro Award from the Jewish Federation of Greater Dayton. In 2012, Shirlee was the JCC Volunteer of the Year. She was involved with Hadassah, served as a Temple Israel Sunday School teacher, and was the recipient of the 2017 God Squad Award. Shirlee did SO much for our Jewish community! Whenever a new idea for a program or event was presented to Shirlee, she was always receptive and willing to plan anything she felt was in the best interest of the entire community. She was on multiple subcommittees including the JCC Fundraising Committee, the Women's Seder Committee, and the Cultural Arts and Book Festival Committee. Shirlee was wonderful at planning JFS holiday outreach bags, Active Adult activities, L'Chaim events, and so much more. She will be dearly missed. Besides her community involvement, the most important thing in Shirlee's life was family. She was always supportive of her sons, Marc Gilbert (Annette Nathan), Jeff (Cathy) Gilbert, and Heath (Rachel) Gilbert; 12 grandchildren, Travis (Penina), Erica (Nate) Bachman, Sarah (Nate) Hulse, Michael, Zach, Avi, Chava, Zeke, Livy, Alexis, Cate, and Brianna; and five great-grandchildren, Efrayim, Esther, Yehudah, Daniel and Menachem; and her nephews, Scott and Steve (Kinthea) Cooper. She was preceded in death by her parents, brother Marvin Cooper, and husband, Ronald. Interment was at Riverview Cemetery. Memorial contributions may be made to the Jewish Federation of Greater Dayton, Temple Israel or a deserving charity of your choosing.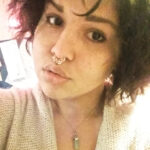 Trisha Naziri (born Patricia Cavendish), age 26, passed away on April 27. Trisha was an incredible mother, wife, lover, and friend. She loved everyone with every fiber of her being. Trisha was a political revolutionary and activist. She fought for human rights and the rights of marginalized peoples. She was a secretary for the nonprofit the Hashlamah Project and was an advocate for unifying Jews and Muslims. She was heavily involved in homeless outreach and would give anyone the shirt off of her back if they needed it. She would often give more money than she had to others in need because she had the biggest heart. She loved flowers and gardening and do-it-yourself crafts. Her favorite flower was carnations and she absolutely loved the color pink. She would often spend her free time crocheting gifts for the people she loved. She loved to love and be loved. She was an avid painter and photographer. She would regularly invite people over to come and fill her walls with personal paintings. Trisha Naziri is survived by her daughter, Tzipporah Miriam Naziri; her husband, Dr. Micah Naziri; her wife, Shante Naziri; their children together, Elijah, Gideon, Pepper, Judah, Taliyah, and Zoharah; as well as by her girlfriends, Lynn Jimenez, Jaira Bivens, and her best friends Shaeli Spurlock and Shanice Dorje-Chang. These were her chosen family. Interment was in Columbus, where she was born. While Trisha did not mean for her death to happen, she would not have been in the dark place she was, that led to her death, had it not been for the years of darkness and abuse she suffered since infancy. If anyone you know or love is suffering from mental health issues, please remind them regularly of how loved they are, assure them that you are there for them, and that there is much work left to do here.
Debra Saidel, age 64 of Dayton, passed away on May 10 at Miami Valley Hospital with her family by her side. Debra was born to Alice and Burt Saidel on Feb. 21, 1958 in Dayton. She graduated from Meadowdale High School in 1977 and went on to Sinclair Community College, where she took courses in early childhood education. She worked as a teacher's aide at the Jewish Community Center's preschool, because her love of children was a driving force in her life. Debra was a member of Temple Israel, where she sang in the choir and volunteered at the Sunday school, and she enjoyed her membership in the Dayton Knitting Club. She was also known by thousands for sending cards to remember birthdays, anniversaries, and special occasions. Family meant everything to Debra. She is survived by her parents, Alice and Burt Saidel, her sister Beth, brother-in-law Joe Profaci, nephew Oliver Saidel, aunt Lois Severin, uncle Stuart and aunt Nina Levitt, and her many beloved cousins and friends. She will be dearly missed by all whose lives she touched. Interment was at Riverview Cemetery. Contributions in Debra's memory may be made to Temple Israel, Jewish Family Services, or Echoing Woods, where she lived and was cared for over the past seven years.
Fredrick E. Weber of Dayton passed away on May 1 at the age of 90. Born Feb. 17, 1932 in Baltimore to Lillian and Leslie Weber, Fred made a lasting impact on the Dayton community, where he lived for more than 60 years. Graduating from The Ohio State University in 1954, he remained a die-hard Buckeye fan his entire life. He began his career at Mayor's Jewelers and later founded Weber Jewelers. Both family businesses in Dayton thrived under his leadership, earning him a reputation for exceptionally fine jewelry. While he was an accomplished businessman, earning the coveted Shipley Award from the American Gem Society, his real passion lay in serving the needs of the community and helping to shape the city he knew and loved. He was city commissioner and served on numerous boards, most notably as chairman of the Premier Health Board (1997-2004), chairman of the Miami Valley Hospital Board of Trustees (1988-1992) and chairman of the Wright State University Board of Trustees. Recognizing a pressing need for geriatric care, he was instrumental in creating a new Department of Geriatrics at Boonshoft School of Medicine at Wright State University in 2006, a visionary concept at the time. Fred's ability to succeed was apparent from an early age; he earned his Eagle Scout badge at 14. Until his final days, he stayed abreast of political races throughout the country and advocated for effective leadership in government. He also made ample time for golf and skiing, excelling in both sports into his late 80s. He is survived by his wife, Judith Weber; former wife, Loretta Weber; his sister Nancy Meyer and her husband Terry of Columbus; children Rick Weber and his wife, Susan, of Santa Ynez, Calif.; Lisa Greenberg and her husband, Jeffrey, of Weston, Mass.; Stephanie Weber and her husband, Andrew Blazar, of Dayton; David Corson and his wife, Kristin; and Wendy Lew. Fred was blessed with six grandchildren: Alison Greenberg MacIntyre and her husband, Ryan; Zachary Greenberg; Laura Greenberg; Mack Weber and his wife, Emily; Nell Weber, Brody Corson; and one great-grandchild, Emma MacIntyre. Interment was at Riverview Cemetery. The family would be honored if you would consider donating to the Miami Valley Hospital Foundation, mvhfoundation.org.
To read the complete June 2022 Dayton Jewish Observer, click here.