Obituaries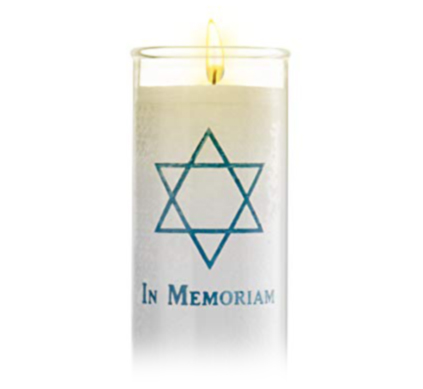 Martin Howard Beerman, age 68, was a much-beloved husband, father, son, brother, friend, and physician caring for many patients over his long career exclusively in the greater Sandusky area. His life was tragically cut short on Aug. 20 while flying his plane, which he loved to do. Dr. Beerman was the first child and soon-to-be big brother, born in Camden, N.J. and living briefly in California before arriving in Dayton to become a lifelong Buckeye. He attended Cornell Heights grade school and briefly Fairview High School, then Meadowdale High School. Pre-med followed at Miami (of Ohio) University, and medical school at The Ohio State University. He interned at Yale New Haven Hospital, then returned to OSU for residency in internal medicine, and fellowship in gastroenterology. After completing his medical education, he moved to Sandusky to join a practice in gastroenterology, and never left.
He was an avid fitness buff, running almost every morning before doing procedures and seeing patients. He also loved being on the water in Sandusky Bay and the pond, for water skiing (barefoot and otherwise), windsurfing, kite-boarding, swimming, cycling, and anything that would get him moving in the wind and water. Wintertime brought many years of alpine skiing, then he never looked back after being converted to a full-time snowboarder by his little brother. Dr. Beerman was also a true foodie and gourmet cook, and could always be found puttering around in the kitchen with exotic entrées, his famous Caesar salad, and delicious desserts. He loved to travel and trying new restaurants, but most of all, he enjoyed spending time with his family.
He is survived by his wife, Karlynn Beerman; daughters, Brooke Durnwald and Katie Campbell; son, Trevor Durnwald; mother, Joyce Kardon; brother, David Beerman; and sisters, Nancy Tashman and Beth Pomerantz. And also by Parker, his faithful furry companion, who was always curled up in his office. He was preceded in death by Stanford Beerman and Charles M. Kardon. Interment was at Riverview Cemetery, Dayton. Memorial contributions may be made to Erie County Humane Society, 1911 Superior St., Sandusky, OH 44870 or Back to the Wild, 4504 Bardshar Rd., Castalia, OH 44824.
It is with broken hearts and immense sorrow that we announce the passing of Theodore S. Jarvis, DDS. He passed peacefully surrounded by his loving family in Scottsdale, Ariz., which became his second home. Dr. Jarvis grew up in East Liverpool, Ohio as the only child of Elizabeth and Ray Jarvis and he was the joy of their lives. He attended Ohio Northern University and then The Ohio State University College of Dentistry. It was there that he met his wife, Linda, and they were together ever since. He served as a captain in the Army and they spent two years in Fort Benning, Ga. before settling in Linda's hometown of Dayton. Dr. Jarvis opened his dental practice with Linda as the office manager in 1974 and he treated patients with kindness and excellence until his retirement in 2011. They had two children, Stephanie and Daniel, and provided them with a lifetime of happiness and great memories. Dr. and Mrs. Jarvis became snowbirds after retirement, escaping Midwest winters for the sunshine and warmth of Arizona.
Dr. Jarvis enjoyed reading, good television, travel, road trips, cars, and the occasional glass of Macallan, but most of all, he enjoyed being with his family. He is survived by his wonderful wife of 51 years, Linda; his daughter, Stephanie; his son, Daniel and Daniel's fiancée, Liz. He is also survived by his brother-in-law, Leonard Gerson and his girlfriend Carole Kelly; his sister-in-law, Sylvia Gerson and her children, Lisa and Sam; his sister-in-law, Nancy Gerson and her children, David and Debra. He is preceded in death by his parents, William (Raymond) and Elizabeth Jarvis, his brothers-in-law Bob and Don Gerson; and Bagel, the beagle who was the best dog in the world. No husband and father was ever more loved, and no husband and father ever loved his wife and children more. The world was a brighter and better place with him in it. The family asks that donations be made in Dr. Jarvis' name to SICSA of Dayton, sicsa.org/give/ notification name Linda Jarvis address 7860 E. Camelback Rd., #204, Scottsdale, AZ 85251.
Two days after cycling his favorite bike path, Glenn Pequignot of Kettering died Aug. 21 at the too-young age of 61. Decency and compassion were his lodestars; feeding the hungry with his limited income was his passion. He marched for justice, had a wild and zany sense of humor, danced an even wilder unique jig, and was a loyal and fun-raising friend. Mr. Pequignot loved movies, sci-fi, baking, pizza, gardening, and above all, his family and dear friends. His sometimes tempestuous spirit was more than balanced by the most tender and nurturing of souls, and one could hardly ask for a more devoted son and sibling. He took his mother, Edie, on walks to boost her stamina, volunteered eagerly when help was needed, grilled burgers for family and friends even though he was a vegetarian, and possibly ate more toast than any human in history. He painted, wrote poetry, quoted Butch and Sundance, listened patiently to your troubles, made you laugh, and was often the first to cry when raising a glass to his family at the table to the memory of those who had passed. Mr. Pequignot had tremendous nobility of character. He gave endlessly of himself. He leaves us with an ache that will never be totally eased, only soothed by the comforting embraces and remembrances of all who love him so dearly.
Mr. Pequignot was predeceased by his grandparents, Louis and Pearl Wollin, and Leonard and Marie Pequignot; his father, James Leonard Pequignot; his dear cousin and best friend, Ivan Karp; and several aunts, uncles, and cousins. He is survived by his mother, Edie Pequignot; his brothers, Steve Pequignot and Don Pequignot; his sister, Janel Pequignot; son, Jonathan Pequignot; niece, Isabelle; and five grandchildren: Eli, Judah, Zach, Naomi and Lydia; his sisters-in-law, Lynne Hertzog and Livia Trivino; and his daughter-in-law, Tricia Pequignot. Interment was at Beth Abraham Cemetery. The family suggests donations in Mr. Pequignot's memory to House of Bread (Dayton) or a local food bank.
To read the complete October 2021 Dayton Jewish Observer, click here.