Story of DP camp children's reunions covered on Today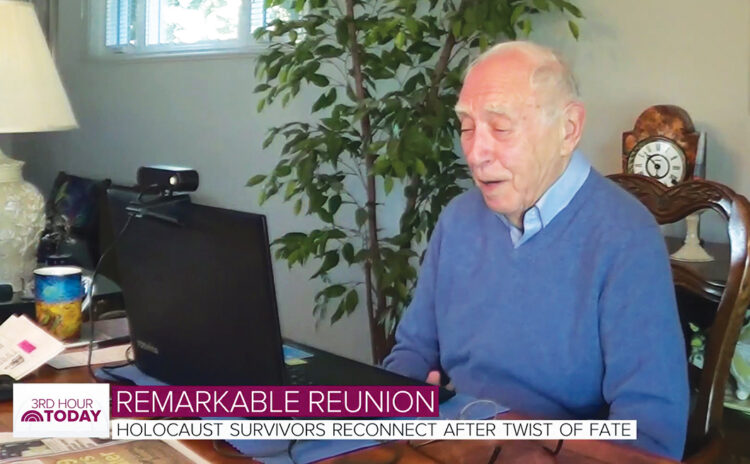 As part of International Holocaust Remembrance Day, Jan. 27, Today's Al Roker presented a segment with Holocaust survivors Ira Segalewitz, Ruth Brandspiegel, and Israel Eisenberg — who lived in the same DP camp in Hallein, Austria after World War II.
Observer readers first read about their remarkable reunion in the December issue. Segalewitz is a resident of Dayton. Brandspiegel lives in Philadelphia, and Eisenberg in New Jersey.
The celebration of their reunion continues at 7 p.m., Tuesday, March 16 with a Zoom conversation featuring Segalewitz and Brandspiegel presented by Dayton's Jewish Community Relations Council in partnership with Dayton's JCC, Temple Beth Or Adult Education Committee, and Philadelphia's JCRC. Register here.
To read the complete March 2021 Dayton Jewish Observer, click here.