Obituaries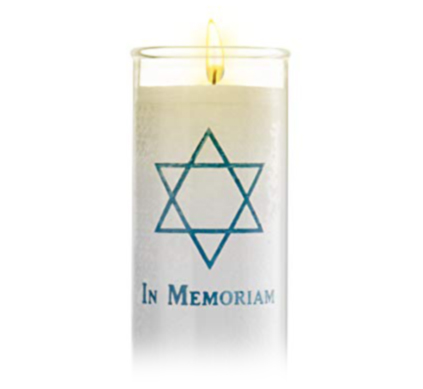 Rosetta E. Friedman, 74, of Miamisburg, passed away Oct. 5 at Sycamore Hospital. She was born June 11, 1946 in Germantown. She is survived by her husband of 40 years, Alan G. Friedman; daughters, Melissa (Goldie) and Scott McCollum, Amanda (Goldie) and Bret Howard and Elizabeth (Friedman) and Frank VanSkoyck; sisters, Sandy Brest and Debbi Vaughn; seven grandchildren, Caitlyn, Rachel, Sam, Xander, Skyler, and Brayden; two great-grandchildren, Delaney and Olivia. She was preceded in death by her parents and granddaughter Brooklyn Rose. You may express online condolences to the family at gebhartschmidtparramore.com.
Randal "Randy" Stephen Knight, Magistrate at the Montgomery County Juvenile Court and longtime resident of Dayton, passed away suddenly Sept. 17 at the age of 61 at his home. Mr. Knight is survived by his beloved wife of 33 years, Dr. Eve Wolf, his children, Arien (27) and Sarah (25) Wolf-Knight, as well as his three cats, Oscar, Maya, and Weiner. Born April 2, 1959 in Waycross, Ga. and raised among family in Cocoa Beach, Fla., Mr. Knight graduated magna cum laude from Kent State University with a bachelor of arts in history (1988) and later received a juris doctor from the University of Dayton School of Law (1992). Mr. Knight spent many years in private practice advocating for the little guy in all areas of commercial and contract law, particularly consumer protection. Mr. Knight was a deeply loving husband and father. He lived a full and prosperous life immersed in his many hobbies and interests. While Mr. Knight spent most of his time in the courtroom in his robe, he felt just as at home tending to his garden in his Chuck Taylors. An evening spent with Mr. Knight meant the warmth of jazz records echoing through the doorway and hours of loving and witty banter; it meant vibrant aquariums full of fish that only he knew the names of, vintage furniture, and quirky video game memorabilia. Mr. Knight graced those around him with a unique sharpness and unmatched sense of love. A big boisterous fish who truly stood out in his pond, Mr. Knight will be sorely missed, always loved, and never forgotten. Interment was at David's Cemetery. A memorial celebrating Mr. Knight's life will be held at a later date. Memorial donations to the campaign to elect Joe Biden may be made online at joebiden.com or mailed to Biden Victory Fund, PO Box 96663, Washington, DC 20077-7085.
Howard M. Pavlofsky, age 62, passed away Oct. 11. Mr. Pavlofsky was preceded in death by his parents, Vernon and Carol Jean Pavlofsky. He is survived by his wife, Kathy Pavlofsky; daughters, Veronica Pavlofsky, Ashley (Eric) Munoz, Cori Pavlofsky, Victoria Hayes and Erika Hayes; son, Andrew (Elisabeth) Pavlofsky; sister, Marlene (David) Miller; brothers, Gary (Lisa) Pavlofsky and Ervin (Wendi) Pavlofsky; 15 grandchildren; five great-grandchildren; many nieces, nephews, cousins, and friends. Interment was at Franklin Hills Memory Gardens, Canal Winchester, Ohio. Contributions may be made in Mr. Pavlofsky's memory to the Make It Fit Foundation, makeitfit.org.
Oscar Soifer, 95, devoted family man and Dayton and Piqua businessman, died peacefully in his home on Oct. 14. He was an original founder of a retail furniture business, now known as Town and Country Furniture. Born in Cincinnati to Sylvia and Max Soifer, Mr. Soifer is survived by his wife, Claire Sherman Soifer, whom he met and married in Cincinnati 73 years ago; and children Marlene Soifer Berlow, Coconut Grove, Fla.; Bruce Soifer (Sue), Dayton; and Robert Soifer (Stacey), Dayton. His grandchildren are Jason Soifer (Rachel) Bethesda, Md.; Scott Soifer, Nashville, Tenn.; Ben Berlow (Nellie) Brooklyn, N.Y.; Aaron Berlow (Samantha), Harrison, N.Y.; Gail Soifer Mitch, Columbus; Carey Soifer Hilofsky (James), Columbus; and Sam Rubens, Dayton. Mr. Soifer leaves 13 great-grandchildren and cherished nieces, nephews, and cousins. He was a proud World War II veteran and recipient of two presidential honors. Mr. Soifer served in the Navy and the Marines and fought in the Battle of Okinawa as a pharmacist's mate first class, gunnery sergeant in the 6th Marine Division. Mr. Soifer was a member of Beth Abraham Synagogue. Interment was at Beth Abraham Cemetery. The family welcomes donations to Beth Abraham Synagogue or St. Jude Children's Research Hospital, two of Mr. Soifer's best-loved institutions.
Sherman A. Vangrov died suddenly Aug. 17 in Cincinnati. He was 93 years old. He was born in Dayton to Charles and Jennie Vangrov. Mr. Vangrov was preceded in death by his wife of 39 years, Helene Rinsky Vangrov, his brother, Stanley, and sister, Charlotte. He is survived by his wife Beverly Tonkens Vangrov, his daughter Judy (Jay) Kelman, sons Barry (Theresa) and Ron (Jodie), and his grandchildren, Jordan and Rebecca Kelman and Jeremy and Stephanie Vangrov. He is also survived by his stepchildren Marji (Don) Mendelsohn, Steve (Paula) Ganson, stepgrandchildren Jamie, Katie, and Julia, and great-grandchildren. Mr. Vangrov is also survived by many nieces and nephews. Mr. Vangrov not only loved his family, but was very active at Beth Abraham Synagogue, where he served two terms as president. He also loved jogging, architecture, gardening, and the opera.
To read the complete November 2020 Dayton Jewish Observer, click here.