Obituaries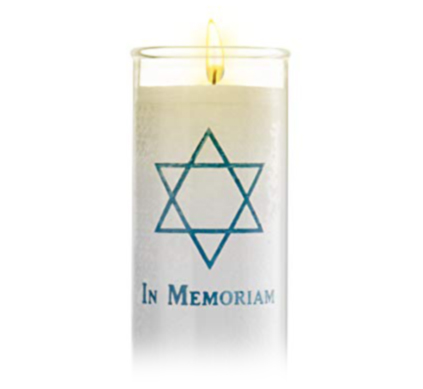 Bernice Ezekiel Brant died Sept. 9 in Dayton. Born in 1927 in New York City, her warm and loving family consisted of parents Lilian and Edward, and little brother David. She adored the city: roller-skating over the Washington Bridge and spending summers at Brighton Beach with her grandmother. When her union-organizer father got blacklisted in 1941, Eleanor Roosevelt got him a job in Washington, D.C. There, she fell in love with Herbert Ezekiel and with his whole family. In the early 1950s, Mr. and Mrs. Ezekiel moved to Dayton View with sons Michael and Jonathan; daughter Judith was soon born. The couple was politically active in the community particularly in the Dayton View Neighborhood Council and each served as PTA president. Mrs. Ezekiel worked as an administrative assistant at Beth Abraham Synagogue and was involved in the Jewish community, including serving on the board of Hadassah into her 90s.
After her husband died in 1974, Mrs. Ezekiel returned to school at Wright State, became a social worker, and worked for Catholic Social Services. She married Bertram Brant and inherited a second wonderful family. Mr. and Mrs. Brant shared three decades of love and adventure until his death in 2008. Mrs. Brant, warm and optimistic, sincerely loved people and cared deeply for her family, her extended family of friends, and her community. Her granddaughter, Clara, wrote that she "glowed from the inside" and brought "joy and warmth to anyone lucky enough to cross paths with her." Niece Rachel wrote, "she had the ability to make each and every one of us feel like we were important, special, and loved." Her late brother-in-law Raphael Ezekiel said he learned "how to be a good person" from her. She was tremendously resilient, remaining upbeat after the death of two husbands, her two sons, her baby brother, and many close friends, and fighting multiple cancers.
Mrs. Brant is survived by her daughter, Judith; grandchildren, Clara and Eizo Lang-Ezekiel, Edward Ezekiel, and Simone and Justin Brant; sister-in-law, Ramune Watkins; daughters-in-law, Mary Jane Colyer, Lisa Croen Quaid, and Renee Brant; and nieces and nephews, Aaron, Daniel, Joshua, Margalete, Danah, Gideon, and Michal Ezekiel; Samuel and Nechama Bernhardt, Rachel Ezekiel-Fishbein, and Tamar Ezekiel Granor. Donations in Mrs. Brant's memory may be made to Planned Parenthood, the ACLU, the Southern Poverty Law Center, Hadassah, Hospice of Dayton, to help achieve universal health care, or to support Democrats in the upcoming election.
Thelma B. Karp, age 84 of Centerville, passed away Sept. 4. She was born Dec. 25, 1935 in Cleveland to the late Shirley and Jenny Rein. Mrs. Karp is survived by her children, Allan Karp, Esther and Jay Weiss, Robert and Lynette Karp; grandchildren Rachel and Chris Dillon, Evan Weiss, Sarah and Blake White, Josh Karp, Matthew Karp, Tiffany and David Alvord, Sophia Karp; great-grandchildren, Addison Dillon, Riley Dillon, Hunter White; sister Donna Swerdlow; and many nieces, nephews, other relatives and friends. In addition to her parents, Mrs. Karp was preceded in death by her husband, Stanley Karp, in 2019, granddaughter Leah Karp, and her sister, Elaine Bloom. Interment was at David's Cemetery.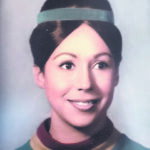 Beverly (Sanderson) Geisenfeld, age 83, was born on April 4, 1937. Our beloved family matriarch, stellar wife of 61 years to the late James; adored and honored mother of Nancy, Diane (Rick), and Ricky (Mama to Millie); adopted son Scott (Deirdre); grandmother to Melanie, Jennifer, Jeremy, Marissa, Michael, Alyssa, Jenna, Audrey, and Lydia; sister of Robert, sister-in-law of Sharon and Mary; aunt of Jill, Jeff, Darrell, Elizabeth, and Mark. She joined her parents, Irving and Mildred, and in-laws, Milton and Sara, in the light of perfect peace, on Aug. 23. Mrs. Geisenfeld was an artist as a very young child and became a poet, seamstress, fabulous cook and hostess extraordinaire for many celebrations. May her memory be a blessing to all who knew and loved her.
Sarah Snyder, age 96, died peacefully on Aug. 29 in Atlanta. Mrs. Snyder was born March 13, 1924 in Boston. She grew up in Akron with her parents, of blessed memory, Max and Rose Kantrovitz, where she was the oldest with three younger siblings. She married Sam Snyder, who grew up on her street in Akron, in 1943. He joined the Army the day after their wedding. After the war, they moved to Dayton. Their three children, Gary, Larry, Marilyn, all grew up in Dayton. Mrs. Snyder was very popular in Dayton, had may friends, and was active in Jewish community activities. She was a member of Beth Abraham Synagogue and a life member of Hadassah. In 1986, Mr. and Mrs. Snyder moved to Atlanta to be closer to their grandchildren. Mr. Snyder passed away in 2001. Mrs. Snyder is survived by children Gary (Ellen Monk), Dr. Larry (Rene), and Marilyn (David) Flemming; grandchildren Nikki (Randy) Weisburd, Dr. Marla (Jeff) Barkoff, Robyn (Jonathon Shirley) Flemming, Tim Flemming, and Justin Snyder (Danielle Wolfe); great-grandchildren Hilary Weisburd, Ryan Weisburd, Emmett Barkoff, and Raina Barkoff. Also surviving are a brother, Jack Kent in Akron, a brother, Mel Kent in Boynton Beach, Fla., and many nephews and nieces. Interment was at Anshe S'fard Congregation Cemetery in Akron. Donations can be made to the William Breman Jewish Home.
Henry G. Stern, age 61, passed away Sept. 3. Mr. Stern was the beloved husband of 38 years to Gail Stern nee Roman; devoted father of Sarah (Deran) Stern and Hannah Stern; loving brother of the late Joyce Ferreiro and brother-in-law to Jorge Ferreiro; loving brother-in-law to Denis Roman, Robert (Brenda) Roman, Jill (Chris) Anderson; and dear uncle to Elle Ferreiro, Thom (Virginia) Anderson, Ryan (Brooke) Anderson, Scott (Eliza) Roman, Lance (fiancé Isabelle Haas) Roman and Brad Anderson. Memorial contributions to Northern Hills Synagogue in Cincinnati or the charity of one's choice would be appreciated.
To read the complete October 2020 Dayton Jewish Observer, click here.