Obituaries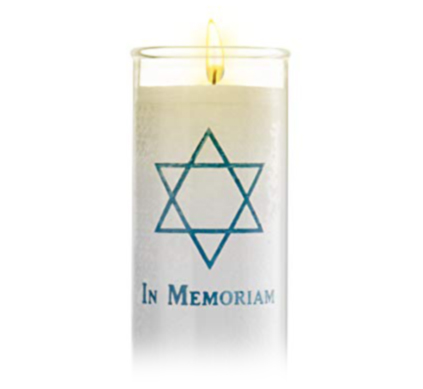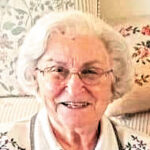 Sydelle Hamburg Balas passed away Aug. 3 at the age of 94. Mrs. Balas was born March 28, 1926 in Cleveland. She graduated from Glenville High School (Cleveland) in 1944 and attended The Ohio State University. In 1950, she moved to Dayton. Mrs. Balas retired from the Dayton Board of Education in 1988. She was very active with Temple Israel in Dayton, where she taught Hebrew. She and her late husband, Larry Balas, were avid antiquers as well as world travelers. They also enjoyed bowling and other sports. She will be forever remembered by her sons, Gary (Kay) Opper and Stephen (Sheila Barker) Opper; granddaughters, Amy (Dawn) Opper-Scoville and Amanda Opper; great-granddaughters, Emily, Morgan, and Riley Opper-Scoville; nephew, George (Mari) Balas (Budapest, Hungary) and many cousins, nieces, nephews, and their families. Mrs. Balas was predeceased by her mother, May Hamburg Lubline; father, David Hamburg; stepfather, Maurice Lubline; husband, Larry Balas; son, David Opper; and former husband, Lincoln Opper. Interment was at Riverview Cemetery. Memorial contributions may be made to Hospice of Dayton or the charity of your choice.
Emily A. November, age 79 of Englewood, passed away July 22. Mrs. November was born in Cincinnati, the daughter of Joseph and Florence Kaufman Marx. She was preceded in death by her husband, Philip B. November, and her daughter, Linda M. November. Mrs. November is survived by her daughter, Gail A. November of Troy, and son Alan H. (Amy Ringue) November of Ormond Beach, Fla.; grandchildren, Philip A. November, Eleanor November, and Christopher Ringue. Mrs. November loved fashion, going on cruises, and socializing with friends. Interment was at Riverview Cemetery. Memorial contributions may be made to Hospice of the Miami Valley or a charity of your choice.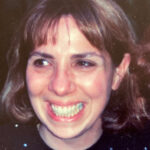 Hyla Weiskind nee Nebel, 72, of Cleveland, passed away Aug. 21. Mrs. Weiskind was born June 1, 1948 to Dorothy and Joseph Nebel. She graduated from Brush High School in 1966 along with many of her lifelong friends. She attended Ohio State and Case Western Reserve Universities. She met her lifelong soulmate, Ray Weiskind, Christmas Eve 1968, and they married on Aug. 23, 1970. Twenty-seven years later, after raising four children, and volunteering for numerous organizations, she resumed her studies and graduated from the University of Dayton. Pursuing her passion, she became a geriatric social worker, and worked for the Jewish Federation of Greater Dayton for 24 years. In 2016, Hyla and Ray returned to their roots in Cleveland.
Mrs. Weiskind was someone special to all who knew her. She exuded compassion, kindness, and humility. She would spend six to seven hours every Friday before Shabbos sending texts to family, friends, and literally anyone who needed something extra in dealing with life's challenges. She mailed countless greeting cards to all those who were ill, even after they recovered. She would give Tootsie Pops to every smiling face she encountered. Mrs. Weiskind was someone who conveyed that she really cared. She volunteered from the age of 12, starting as a candy striper at Doctor's Hospital in Cleveland. Her volunteerism continued her entire life. She was active in B'nai B'rith Youth, Jewish Federation, Hadassah, Chevra Kadisha, Hospice Camp for Children, Erma's House for Special Children, and she was president of the Beth Jacob Synagogue Sisterhood for two terms. She was a Woman of Valor at Beth Abraham Synagogue.
Her friends say this about her: "She was an Angel," "A Gift," and "She never met a stranger." "She will be sorely missed."
Mrs. Weiskind is survived by her husband, Ray; her children Adam Weiskind (Sabrina), Rachael Weiskind, Benjamin Weiskind (Rachel) and Miriam Weiskind; and her grandchildren, Sarah Naomi, Devora Meira, Joseph Gabriel, and Yehuda Gabriel; Her sisters Elaine Markowitz (Steve) and Judy Molcilnicar (Joseph); as well as extended family and friends in Cleveland, Dayton, California, Arizona, and elsewhere.
Please consider a donation to Temple Israel Ner Tamid, 1732 Lander Rd, Mayfield Hts., Ohio 44124 c/o the Kari Friedman Memorial Education Fund; Hospice of Dayton Children's Camp; Erma's House in Dayton or the charity of your choice.
To read the complete September 2020 Dayton Jewish Observer, click here.