Obituaries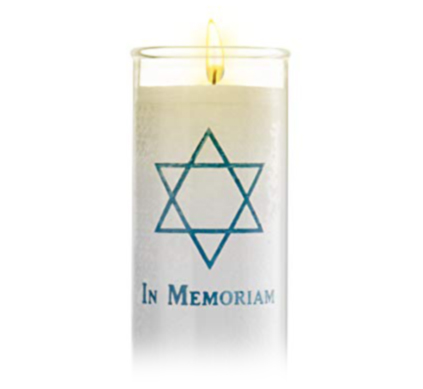 Arnold "Hank" Adler II, age 77 of Centerville, passed away June 18. Mr. Adler is survived by his wife, Helene of 51 years; daughter, Sharon; son, David (Jennifer); five grandchildren; one great-grandson; brother, Paul (Debbie Isroff); sister, Constance Levi; many nieces, nephews and friends. Interment was at David's Cemetery. Memorial contributions may be made to Temple Beth Or or Crossroads Hospice.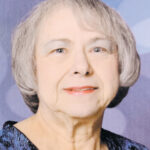 Leslie Goldstein, age 71, of Clayton, passed away July 13 in her home, surrounded by family. Mrs. Goldstein was a dedicated and highly respected teacher at Hillel Academy for 27 years, where she taught Hebrew and the foundational lessons of Judaism to students of all ages. She was a member of Beth Jacob Congregation and a Sunday school teacher for many years, following in the footsteps of her mother, Marilyn. After teaching, her love of the stage led her to the Victoria Theatre, where her outgoing personality made her the perfect usher and house manager. She also spent many years serving on the Meadowdale High School Reunion Committee, most recently planning her 50th high school reunion in 2017. Mrs. Goldstein was also a founding member of one of the longest-running book clubs in Ohio, where she spent 40 years voraciously reading literature with an extraordinary group of women. Mrs. Goldstein was preceded in death by her beloved mother and father, Marilyn and Ben Garison; and brother, Gary Garison. She is survived by her husband of 47 years, Victor Goldstein of Clayton; daughter and son-in-law, Amy and Mark Walker of Springboro; son, Andrew Goldstein of Nashville; sister, Peggy Garison Fogelman of Los Angeles; grandchildren, Ben Walker, Mia Walker, Evan Goldstein, and Graham Goldstein; sister-in-law, Therese Garison; cousins, Linda Shapiro and Harley Friedman; and numerous nieces, nephews, and many other relatives. Interment was at Beth Jacob Cemetery. The family will hold a Celebration of Life in her honor when pandemic restrictions allow. If desired, memorial contributions may be made to The Hospice of Dayton, 324 Wilmington Avenue, Dayton, Ohio 45420 or The Human Race Theatre Company, 126 N. Main Street, Suite 300, Dayton, Ohio 45402, in Mrs. Goldstein's memory.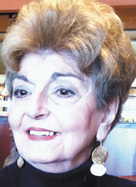 Marcia Elaine Greenblatt, 1/28/45 – 6/24/20. She was the only child of William and Sophie Greenblatt and was the joy of their lives. Ms. Greenblatt was born in Dayton and graduated from Fairview High School in 1962 and attended University of Oklahoma. She began her career at Hill & Company Stock Brokerage in Cincinnati, and then Kanter Fitzgerald Brokerage in Beverly Hills, Calif. Ms. Greenblatt's last 10 years of her career were spent as head finance manager of the Backroom of Kanter Fitzgerald. An amazing daughter to Sophie and Bill. A better friend could not be found. She is survived by her wonderful family and friends, and especially devoted friends Trena Vangrow Berk and Ricki Schear Hodesh family. Interment was at Beth Jacob Cemetery. Memorial contributions may be made to the charity of your choice.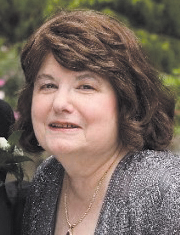 Lorraine Mandel Kotler transitioned out of her body at 7:50 a.m. on July 4. Mrs. Kotler was born an identical twin on Feb. 12, 1939 in Pittsburgh. After working on a kibbutz in Israel for a year, she returned to Pittsburgh to earn her bachelor's degree in education, and a license to teach English and history. She married in 1960 and taught middle school English briefly before becoming pregnant. Mrs. Kotler followed her husband Jerry's career through five states, ultimately settling in Dayton in 1979. She received her master of science degree in library science from the University of Toledo while living there. She was most intrigued by the computer science course she was required to take for that degree, and after moving to Dayton, she chose to pursue a second bachelor's degree in computer science, which she earned in her mid-40s at Wright State University. After that, she worked for several years as a senior software engineer for a defense contractor. In that capacity, she discovered a need for competent technical writers, so she did that work for many more years. In retirement, she worked as a substitute librarian for Montgomery County.
Mrs. Kotler was a lover of old movies and mental puzzles, and was a longtime subscriber to Games magazine. In her last days, it was all she wanted in the hospital. She and her husband watched Jeopardy religiously, Mrs. Kotler usually knowing more answers than most of the contestants. She was an amazing cook who would spend hours pitting the cherries her husband picked from his tree to make him cherry pies. Every pot of chicken soup she made was always "the best" according to Jerry, and her turkeys were never dry. Mrs. Kotler had such a big heart. When her daughter had friends who became homeless, Lorraine and Jerry never hesitated to take them in. She volunteered for many different organizations over the years, editing many newsletters, and giving to countless charities on a regular basis. She was an active life member of Hadassah, and a member of three local synagogues. Lorraine and Jerry did everything together. They were the first co-presidents of what was then the Dayton Christian-Jewish Dialogue. They also took ballroom dance classes together for many years, and as lifelong learners, they both attended classes together in various subjects up until Covid.
Mrs. Kotler is survived by her beloved husband, Jerry Kotler; her identical twin, Sandra Marcus (Steve); sister, Mona Abramowitz (David); daughter, Beth Fullenhull (Shlomoh); son, Michael Kotler (Hillary), many beloved nieces, nephews, cousins, in-laws, and friends, as well as the light of her golden years, her only grandchild, Lily Fullenhull. Interment was at Beth Abraham Cemetery. Because Mrs. Kotler was a lifelong Democrat, donations may be made to any Democratic charity. Support of Amy McGrath's Senate campaign to stop Mitch McConnell would be especially appreciated. If you are apolitical or Republican, donations to Hadassah or the American Heart Association would be appreciated.
Stanley Schulman, age 85, of Dayton, passed away June 20 at Hospice of Dayton. Mr. Schulman was a retired engineer from WPAFB with 39 years of service. He was a U.S. Army veteran serving in the Korean War, a member of Beth Abraham Synagogue, and an associate member of Hadassah of Dayton and Coconut Creek, Fla. He was preceded in death by his beloved wife of 55 years, Shirley B., in 2015. Mr. Schulman is survived by his daughter, Robin Schulman of Clayton; daughter and son-in-law, Ellen and Dennis Dibley of Englewood; son and daughter-in-law, Edward and Nancy Schulman of Blue Ash; sister, Phyllis Harrison of Orlando, Fla.; grandchildren, Brittany Sussman, Samuel Sussman, Benjamin Schulman, Jonathan Schulman, Kristen (Steve) Durkee, Megan (Mark) Holsapple; great-granddaughters, Alaina, Shani and Sophie; other relatives and friends. Interment was at Beth Abraham Cemetery. If desired, memorial contributions may be made to Beth Abraham Synagogue, The Humane Society of Greater Dayton, or Hospice of Dayton in Mr. Schulman's memory.
Rabbi Sanford Marvin "Sandy" Shapero, age 91 of Beverly Hills, Calif., passed away April 13 at his home. He was a graduate of Patterson Co-Op High School, University of Dayton with a bachelor of psychology and social work degree, Merchant Marine Academy, U.S. Navy Chaplain School, Hebrew Union College-Jewish Institute of Religion with a bachelor's, master's, and doctorate in Hebrew Literature, and rabbinic ordination in 1955. He received an honorary doctorate of divinity in 1981 from HUC-JIR and, in 1995, from the University of Dayton. Rabbi Shapero was preceded in death by his parents, David and Leah (Adler) Shapero, and sister Marlene (Arthur) Shapero Carne. He is survived by Linda Eng, his devoted partner of 28 years; daughter, Andrea Gottlieb (Stuart); sons, Seth (Rhona), Jonathan and Adam Shapero; grandchildren; nephews Steven (Judith), Richard (Cheryl), Edward (Anita) and Daniel Carne; grandnieces, great-grandnieces and a great-grandnephew.
Rabbi Shapero's mentors were Rabbi Louis Witt and Rabbi Selwyn D. Ruslander of Temple Israel in Dayton, Rabbi Edgar Magnin of Los Angeles, and Father Edwin Leimkuhler of the University of Dayton. He was a chaplain in the U.S. Navy, rabbi at Temple B'nai Israel, Elmira, N.Y.; Park Avenue Temple, Bridgeport Ct.; and Temple Emanuel, Beverly Hills, Calif. Rabbi Shapero served as vice president, Alliance Medical Industries; vice president, North American Biologicals; regional director of the Southeastern States of the Union of American Hebrew Congregations; founder and director of the Institute for Creative Development, University of Georgia; national director of Gerontology for the Union of American Hebrew Congregations. He was president and CEO of City of Hope National Medical Center, Beckman Research Institute and City of Hope Philanthropy. Rabbi Shapero received national recognition from the American Jewish Congress for his participation in the anti-segregation protest organized by the Albany Movement in Georgia with The Rev. Martin Luther King Jr., August 1962. In the rabbinate, Rabbi Eisendrath was his "guiding light." He encouraged Rabbi Shapero to fulfill a lifelong dream of becoming the first rabbi-gerontologist. He received a four-year presidential appointment to the National Advisory Council on Aging of the NIH, Washington, D.C.
Rabbi Shapero, a pilot, enjoyed flying where he could soar above the earth. It was a great passion. He earned his certificate for successfully completing his first solo flight in 1958, and in 1974 he received his commercial airplane pilot certificate, with a rating for single engine land and sea, and multi-engine land and instrument. Rabbi Shapero was a renaissance man and humanitarian, "walking to the beat of a different drummer." He sought the truth and stood up for his beliefs, creating positive change. He respected and valued everyone from all walks of life, no matter their social status. He lived by the Golden Rule and was a fine gentleman. Rabbi Shapero used his charisma to motivate and teach, and inspired others to fulfill their undertakings in an environment of faith and belief with the highest ethical and moral purpose. A private funeral service will be held at Riverview Cemetery at a later date. Donations may be made to Temple Israel in Dayton, the American Jewish Archives, tunnel2towers.org, or your favorite veterans organization.
James R. Stewart, age 93 of Englewood, passed away July 5. He was a World War II veteran and retired after 50 years from WPAFB. Mr. Stewart is survived by his wife of 59 years, Barbara; son, Scott (Shannon) Stewart; daughter Debi ( B.J.) Mosley; four grandchildren; three great-grandchildren. Interment was at Riverview Cemetery.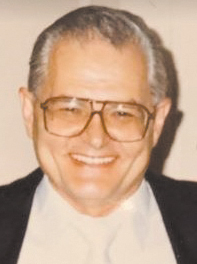 Living here in Antwerp, Belgium during the global pandemic of the Corona virus, with all the rules, the regulations and the risks involved, it has prevented me from traveling back to Dayton to be with my father, Dr. Mory Summer, during his final days. It was heartbreaking and gut wrenching that I couldn't be there with him in person. I took some comfort in using today's technology, in the form of FaceTime. It helped soften the blow because, at least, I was there with him, in a two-dimensional form, all the way to the very end. There was already a local memorial service for him that took place June 23. It wasn't at Temple Israel or at any synagogue, for that matter. Dad, that's what happens when you don't follow the advice of your son, the lawyer. There was also an obituary that appeared in the local papers, but I decided to write my own unconventional version because, as we all know, there was nothing conventional about Mory Summer. In the meantime, Dad was flown down to Gainesville, Ga. (where Danny lived and practiced law) for an intimate family ceremony at his final resting place, next to my Mom, Ghita, and brother, Danny. Mom, he's all yours now. Let the spirited bickering continue where it last left off.
In a Miami Valley hospital bed on Thursday, June 18, after 90 long years, Dr. Mory Summer's heart called it quits. Like many of his friends, he was born to Jewish Eastern European immigrants. Berek (aka Ben) Summer and Eva Feirstein broke the mold after Mory arrived on this earth in Chicago, Nov. 20, 1929. He was the younger brother to Edith (who died an untimely death at the age of 36 from a heart defect), to Abraham (aka Edward, 1927-1991), and he played big brother to his last remaining sibling, Sara Lee (aka Shirlee).
As a young man, Mory was studying pharmacology when he met my mother, Ghita Zeller (1932-2009). Mom was the secretary to the dean of the Cook County Hospital in Chicago. It was the dean who introduced Mory to Ghita. When she brought Mory home to meet the parents, Ghita's father, Joseph, said, "So you want to be a pharmacist? That's very nice, but what's wrong with being a doctor? You should be a doctor. I'll help pay for your tuition to become a doctor. My daughter should marry a doctor." So off he went, to the Chicago School of Medicine, and Mory and Ghita married in 1952, while he was still studying. After he graduated in 1957 as a general practitioner, they headed to the Schilling Air Force Base in Salina, Kan., where Dad fulfilled his military obligations. He was the very proud Capt. Dr. Mory Summer, M.D. Afterward, they moved back to Skokie, Ill., adopted my brother Mark (1958-1995), and Dad worked for a short time for Dr. Sydney Alpert in Chicago. My second brother, Daniel (aka Danny, 1960-2016), was born and soon after that, they packed up and moved to Dayton, where Mory entered a private group practice with Dr. Ronald Wasserman and Dr. Raymond Kahn. Their office was conveniently located across the street from his Good Samaritan Hospital.
If you're reading this, chances are you were a patient of my Dad or your parents or your friends were his patients…and they LOVED him as their doctor. The guy was like a celebrity. As a kid, I remember we'd be out for dinner or out shopping and, every time, we would be stopped by patients or nurses kvelling over him about how wonderful, kind and generous he was and how he was the greatest doctor ever. Dad, if you were the greatest, then why did you pierce my left earlobe lower than my right one?
As many of you know, Dad had a passion for baking and jam making. Please raise your hand if you were ever a recipient of any of his homemade goodies. I extend my sincerest apologies to whomever received his Green Pepper Jelly concoction. Mory wasn't cut out to be a breadmaker. He didn't have the patience to let the dough rise first. He'd just bake the bread rolls right away and Danny would end up using them as hockey pucks.
Dad was such an enthusiastic storyteller. If you were a patient, a relative or a friend, then I know you've heard a Mory story…and I know the subject revolved around something medical. If it was a humorous story, it would include his signature-style laugh. I would describe that laugh as a cross between a hyena and a T-Rex: unique, voluminous and cringe-worthy.
Let's not forget his days at the JCC and his love for doing fancy flips off the springboard. I was impressed. He was very good. Those early years as a gymnast in high school really came in handy. Even better, he didn't crack open his skull.
After Dad retired, he became an avid shopper at garage sales, flea markets, and estate sales. He leaves me with a house full of crap. Luckily for me, he also enjoyed gifting others with that crap. Sorry folks, all gifts are final. No returns.
Mory left us all with decades of fond and colorful memories. He left me as the embodiment of how he was and of many things he loved and enjoyed: family, baking, cooking, gardening, fishing, bowling, gymnastics, working out at the gym, being quirky and having a loud laugh along with a weird sense of humor. I even practice "Daughter of a Doctor" medicine on both humans and animals. He gave me life and he gave me death on June 18, by dying on my birthday. I will forever wear that as a badge of honor. It unites us even more strongly. We are eternally connected by our heritage, by our DNA, and no one can ever change that. Dad, you are unforgettable in so many ways and I love you forever. You will be sorely missed by so many family members, friends, and patients. Thank you to Reba, his second wife, for being such a loving and caring companion to Mory during his last eight years of life. She deserves a medal for putting up with his constant hoarding and his many bouts of crankiness.
To share a memory about Mory or to send condolences (or to be my friend), I'm on Facebook as Jennifer Hitherside Summer. If you'd like to make a contribution, you can make one to the ALS Association or to the American Heart Association. Sleep well, dear father. Always in my heart. Love, your little girl, Jennie. P.S.: that's Jennie with an ie, not with a y.
To read the complete August 2020 Dayton Jewish Observer, click here.