Obituaries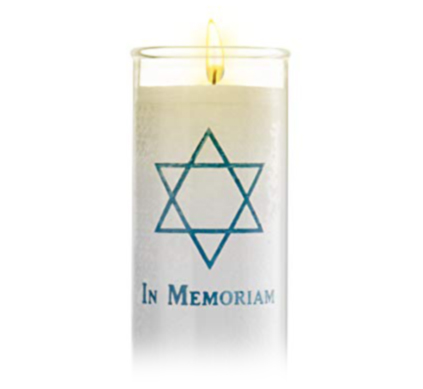 Janet Bogin, devoted wife, mother, grandmother, friend and teacher, died May 20 in Oakland, Calif. Born July 24, 1927 in New Rochelle, N.Y. to Pauline and Pinchus Schmier, she attended college at Ohio Wesleyan University and, in 1950, married Asher Bogin, also of New Rochelle. After the Bogins settled in Dayton in 1952, they had two children, Jim and Wendy. They were active members of Temple Israel, where Mrs. Bogin taught Sunday school. She worked in Dayton Public Schools for over 20 years, and while raising her children, she obtained her master's degree at Wright State University to became a school guidance counselor. She taught at Allen School and was a counselor at Brown and Wogaman schools. After recovering from a stroke in 1977, Mrs. Bogin became an active volunteer for several charitable organizations, including Hadassah and organizations assisting the blind. She read and recorded newspaper articles daily (including the comics), to allow people with impaired sight to hear them. In retirement, the Bogins split their time between Dayton and Aptos, Calif., to be close to Wendy's family in Berkeley. The Bogins also traveled frequently to visit Jim and his family in upstate New York. Mrs. Bogin developed many deep friendships throughout her life and maintained correspondence with family and friends for as long as 75 years. She loved to knit and crochet, and all of her many friends' children and grandchildren have baby blankets she made for them. The Bogins were ready to travel anywhere they were invited. Mrs. Bogin loved the movies, seeing live theatre and reading plays, and she had a corny joke to tell for every occasion. Her favorite saying was, "A balanced diet is a cookie in each hand." She was an avid reader and loved to share her latest favorite books with friends and family. In 2013, the Bogins relocated permanently to Oakland. Mrs. Bogin was predeceased by her husband of 70 years, Asher Bogin, by 40 days, and is survived by son, Jim, daughter, Wendy (Scott Kane), sister-in-law Elaine Herman, grandchildren Rachel Hodges, Kenneth Goodrich (Rachael), Angela Goodrich, Nomi Kane and Ben Kane (Alice), and great-grandchildren Brooke, Lila, Celia, Luke, Sophia, Oliver and Willow, along with many nieces, nephews and cousins with whom she remained close throughout her life. Donations may be made to the Juvenile Diabetes Research Foundation, jdrf.org, PO Box 37920, Boone, IA 50037-0920.
Betty M. Chernick, 86, lost her battle with cancer at her son's home, surrounded by her loving family. She was preceded in death by her parents, Edward (Shirley) Greenberg, and the love of her life, husband Donald Chernick. She was a wonderful daughter, sister, wife, mother, grandmother, and great-grandmother. She lived for her family and friends. She is survived by her children, Edward (Leslie) Chernick, Susan (Bruce) Truax; grandchildren Elizabeth (Charles) Meyer, Emily (Gregory) Ozier, Alex Franke, Katlin Franke, and Jessica Truax; great-grandchildren Jackson Meyer, Gregory Ozier, Caden Meyer, and Tessa Meyer; and brother Edward (Elsa) Greenberg; and multiple nieces and nephews. Interment was at Riverview Cemetery. Donations to Ohio Health Hospice.
Mary Jane Dicken (Lubin), age 100, of Dayton, passed away June 10 at Friendship Village Retirement Community. Mrs. Dicken was the daughter of the late Clara and Ralph Lubin. She was preceded in death by her husband, Arthur E. Dicken Jr.; two brothers, George and Morris Lubin; son-in-law, James A. Kraus; and grandson, John W. Shemenski, Jr. Mrs. Dicken graduated from Steele High School and was a member of the Delta Rho Sorority. A talented dancer, Mrs. Dicken opened her own dance studio at a very young age teaching for over 40 years. She was very involved in charitable events, donating her time and taking her dance students to perform at various social events for the Red Cross, Civil Defense, Knights of Columbus, Wright-Patterson Air Force Base, Dayton VA Center, Junior Achievement, television variety shows, and numerous nursing homes. Actively involved at the Dayton Jewish Community Center, she was editor-in-chief and contributing writer for the monthly publication Lines from the Laureates. She also provided weekly entertainment and taught exercises to other seniors at the DJCC Senior Lunch Program. Mrs. Dicken was a member of The Miami Valley Dance Teachers Association, Circus Fans of America, Ohio Valley Carriage Club, PALS for Life Breast Cancer Support Group, and the Vandalia Classics to name a few. She will be greatly missed by family, friends, and students. Surviving are her three daughters, Linda Kraus of Kingwood, Texas, Cheryl Wise (Teddy) of San Antonio, Karen Shemenski (John) of Fairborn; eight grandchildren, 10 great-grandchildren; and many other relatives and friends. Interment was at Calvary Cemetery. Memorial contributions may be made to the Hospice of Dayton, the Alzheimer's Association or PALS for Life Breast Cancer Support Group in Mrs. Dicken's memory.
Dr. Erika B. Garfunkel passed May 24 at Bethany Village, at age 92. Born in Papenburg, Germany, she came at age 11 to live in Ecuador. She studied until graduating as doctor of dentistry. Married in 1954, and with one child, the family came to the United States in 1958. She was a part-time substitute teacher and later pursued studies at The Ohio State University and obtained a master's degree in prostodontics (a dental specialty). She stayed on the faculty of the dental school at OSU, teaching the dental students. In later life, she volunteered in different occasions and also taught at UD Learning in Retirement, several different courses. She was preceded in death by daughter, Rabbi Janice B. Garfunkel. She is survived by her husband, Felix, sons Michael and David, and daughter-in-law, Isabel d'Agostino, as well as six grandchildren, Marcus, Isaac, Aliza, Noah, Ellie and Jack. Her kindness and love was a blessing. Interment was at Beth Jacob Cemetery. She was a warm, loving, and highly respected person.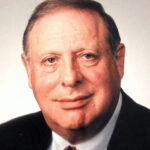 James Robert Geisenfeld, age 86, was born on April 26, 1934. Our beloved family hero. Exceptional husband, of 61 years, of wife Beverly; adored father of Nancy and Diane (Rick); best friend, to son, Rick (Daddy-O of Milly); grandfather of Melanie, Jennifer, Jeremy, Marissa, Michael, Alyssa and Jenna; brother of Mary; brother-in-law of Robert and Sharon; uncle of Jill, Jeff, Darrell, Elizabeth and Mark. He joined his parents, Milton and Sara, and in-laws, Irving and Mildred, in the light of perfect peace, on June 4, 2020. Mr. Geisenfeld was an athlete as a very young child, and lettered in every sport in high school. When he went to college, he had to choose between being a professional baseball player or an attorney. His mother settled the matter, by casting her vote for attorney. Mr. Geisenfeld practiced law for 55 years, and played golf with special friends, at Miami Valley Golf Club, for many years. May his memory be a blessing to all who knew and loved him.
Sally (Babe) Litvak, age 93, a longtime resident of Englewood and Cleveland, passed June 1. Mrs. Litvak, Babe to family and friends, was a people person and a member of Beth Abraham Synagogue, volunteered at Hillel bingo, voting polls, B'nai B'rith, and many other organizations. She was preceded in death by her husband, Sidney, of 57 years, parents, Elizabeth and Max, sisters, Bertha and Bernice and Sylvia. She is survived by sons Marc (Janet), Evan (Shirley) Lance, two grandsons, Austin (Marissa) Ross (Evelina), great-granddaughters Delaney and Emmeline, many nieces and nephews, great-nieces and great-nephews, great-great-nieces and great-great-nephews. Memorial contributions may be made to Jewish Big Brothers/Big Sisters of Cleveland, One Pollock Circle 2201 Fairmount Blvd., Shaker Hts., OH 44118 or charity of your choice.
Russell Lewis Remick was born in 1923 in Fall River, Mass., the son of Elsie and David Remick. He attended Ohio State University where he met his wife of 68 years, Betty (Krakoff) Remick. Russ, as he was best known, left school in 1943 to join the Army Air Forces in World War II. He was a corporal and proud to serve as a meteorologist in the Pacific Campaign. He came home to Betty, settled in Dayton, and assumed ownership of Krakoff's women's wear store in Xenia, where he was well-known and well-loved as a business leader. When he sold the business, he became executive director of the Xenia Chamber of Commerce and served on many Greene County boards and charitable committees. He was also active in the Dayton Jewish community, holding leadership positions with the Jewish Federation of Greater Dayton and Beth Abraham Synagogue. He is survived by his four children, Dr. Ronald (Judy) Remick, Carole (Martin) Levine, Kathy (Larry) Lenox, and Susan (Rabbi Joseph) Topek, 11 grandchildren, and 18 great-grandchildren, and numerous nephews, nieces and cousins and close friends. He died peacefully on June 10 and family services were held on June 11. Donations in celebration of his life may be made to Beth Abraham Synagogue, the Jewish Federation of Greater Dayton or the Greene County Community Foundation. Russ always said that he had a wonderful life…and he did.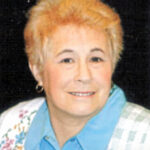 Ellen W. Rosenthal, 77 of Dayton, passed away June 6. Born in Birmingham, Ala., Mrs. Rosenthal attended Indiana University, where she met her future husband, Ned. After graduating from Alabama, they married in 1964 and settled in Dayton. Years later, she received a bachelor's degree and began an extraordinary nursing career stretching 25+ years and numerous awards including Cameos of Caring from Hospice of Dayton. She is survived by her husband, Ned, their children Charlene (Greg) Sluterbeck of Clayton, and Jon (Jenifer) Rosenthal of Jupiter, Fla. and grandchildren Brandon and Nick (Megan) Sluterbeck, Josie and Sam Kanarek, and great-grandchild Hudson Sluterbeck. Her ashes are being scattered in Sandestin, Fla., where she and Ned had many good times. Contributions may be made to Hospice of Dayton or Temple Israel.
Doris Greene Schear, 94 of Dayton, passed away peacefully on May 22. She was born Sept. 21, 1925 to Elizabeth Barrar Greene and Zelic Greene of Dayton. Mrs. Schear was a creative artist in a number of fields, remembered most prominently for her "non-objective" paintings. She went to Fairview-White — two years at Colonel White and two years at Fairview, and then attended Washington University in St. Louis. Mrs. Schear was preceded in death by the love of her life, Eugene Schear, to whom she was married for 65 years. She is survived by her daughter, Micki (Michael) Ferar of Petaluma, Calif.; son, Lee (Patti) Schear of Dayton; granddaughters, Sophia Ferar, Libby Schear and Laura Schear; grandsons, Nick (Kimberley) Schubert and Sam (Talia) Schubert. She dearly loved her great-grandkids, Aria Clair Ferar, Sophia and Levi Schubert. Mrs. Schear was a member of the sisterhoods at Temple Israel and Beth Abraham and participated and contributed to the Dayton Art Institute, including shows of her own paintings. Her greatest pleasures in life were her family, entertaining and supporting and simply being available for others. The world is a lot less colorful without her. Interment was at Beth Abraham Cemetery.
Ivan S. Zawatsky, age 86 of Mason passed away June 5. He was preceded in death by his wife, Harriett, parents Simon and Theresa Zawatsky and his brother Ed Zawatsky. Mr. Zawatsky is survived by daughter Joni (John) Burton, son Steve (Angie) Zawatsky, five grandchildren, Erica and Rachel Burton, Eli, Phoebe and Lyla Zawatsky, and sister-in-law, Roberta Zawatsky, many nieces and nephews. Interment was at Riverview Cemetery. Memorial contributions may be made to the charity of your choice.
To read the complete July 2020 Dayton Jewish Observer, click here.