Obituaries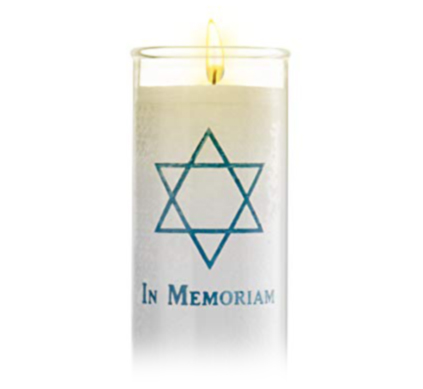 Nagi T. Ahmed Nasr, age 79 of Dayton, passed away March 5. He was born May 20, 1940 in Cairo, Egypt, the son of Hassan and Malaka Ahmed Nasr. He is survived by his wife, Beverly Farnbacher; children, Lelia Jenkins and Nadia (Jason) Saunders; grandchildren, Alana, Adassa, Jacob and Jase; brother, Abdullah and his children Amgad and Mona, and many other relatives in Egypt. He was preceded in death by his parents. Interment was at Forest Hills Memorial Gardens, Tipp City. Memorial contributions may be made in Mr. Nasr's memory to Cox Arboretum Foundation, 6733 N. Springboro Pike, Dayton, OH 45449. Condolences may be sent to the family at zerklefh.com.
Harvey A. Cohen, known as Buddy since he was in high school, died on Feb. 21. Mr. Cohen passed away peacefully at Hospice of Dayton. He was born in New York City, May 19, 1933. He was preceded in death by the love of his life, his wife Lynda A. Cohen. They relocated to Dayton from New York City in 1965 with their three young children. He always said moving to Dayton was a great decision. The couple enjoyed a wonderful life in Dayton. Mr. Cohen was a great storyteller. He loved sharing his many jokes and stories with family and friends. He was a Master Gardner who took great pride in his beautiful landscape he created, an avid tennis player and also the league organizer, and in fact was the organizer of the cardiac group luncheons and hospice support group luncheons in which he participated. Master Gardner relished telling every health care provider he met that he and his wife had three children, nine grandchildren, and nine great-grandchildren. "We populated the world," he would say with joy. Mr. Cohen was preceded in death by his parents, Max and Sarah Cohen, and his wife, Lynda. He is survived by his children, Janice and Ken Krochmal, Leslie Cohen Zukowsky, and David Cohen. He was "Papa" to Josh and Natasha Krochmal and their children Ariella, Eli, Leah, and Benzi, Seth and Alisa Krochmal and this son Ruben, Ethan Krochmal, Ami and Franky Zukowsky and their children Ayden, Yonah, Romy, Shai Zukowsky, Sarit and Chanan Margolis, Matthew and Katy Cohen and their daughter Molly, and Andrew Cohen and Isaac Cohen. Interment was at Beth Abraham Cemetery. Donations may be made in his memory to Hospice of Dayton or Beth Abraham Synagogue.
Patricia Dorothy Epstein, age 77 of Dayton, passed away peacefully Feb. 26. She was born July 26, 1942 to the late Katherine and Zimmel Miller. Mrs. Epstein is survived by her loving husband of 55 years, Morton Epstein; children Amy Epstein and Joseph Epstein; grandchildren Sarah and James; great-grandchildren, Abel and Wyatt; sisters Debra (Harry) Vignocchi and Kathy (Arthur) Hahn. Mrs. Epstein was a little woman who was a giant when she stood on her talents. She was known for her kindness to others, her incredible sense of humor, and her fabulous eye for design. She will be missed terribly! Interment was at Beth Abraham Cemetery.
Donald R. Green died Feb. 26. He is survived by his loving wife of 64 years, Sally (Vezina) Green; his daughter Laura (David Moore), daughter Jan (Kevin Boylan), son David (Elizabeth), son Robert (Theresa); his grandchildren David (Emily), Matthew M., Patrick (Millena), Jenny Sarah (Justin), Christina (Jim), and Matthew G; and four great-grandchildren. Mr. Green was a graduate of The Ohio State University School of Engineering. He was an active member of Temple Israel. He had a lifelong interest in planes. He owned and flew a Piper Cub airplane by the age of 13. He was interested in traveling and spending time with his many good friends. His true passion, however, was his family. A celebration of life will be planned for a later date. Memorial donations may be made to Hospice of Dayton or a charity of your choosing.
Anita Carol DeMarco Wilson, 77, passed away peacefully March 14. She was born Aug. 8, 1942 in Philadelphia. She especially enjoyed expressing her creativity through painting and photography, often inspired by her family, her travels, and her beloved Siesta Key. A vocal advocate for equality for all, including women's reproductive rights, she pursued systemic change and her actions were instructive to those around her to fight with integrity for their beliefs. Anita was a proud and loving mother and grandmother and is survived by her children, Shawn (Giselle) Wilson, Jenifer (Joe) Mader, and Rachel (Aurelian) Oprea, and her grandchildren, Daniela, Andrea, Sarah, Max, Sam, and Hannah. Donations can be made to Hospice of Dayton, hospiceofdayton.org, or to Pancreatic Cancer Action Network, pancan.org.
To read the complete April 2020 Dayton Jewish Observer, click here.